CONDÉ NAST SHUTTERS STYLE.COM, PARTNERS WITH FARFETCH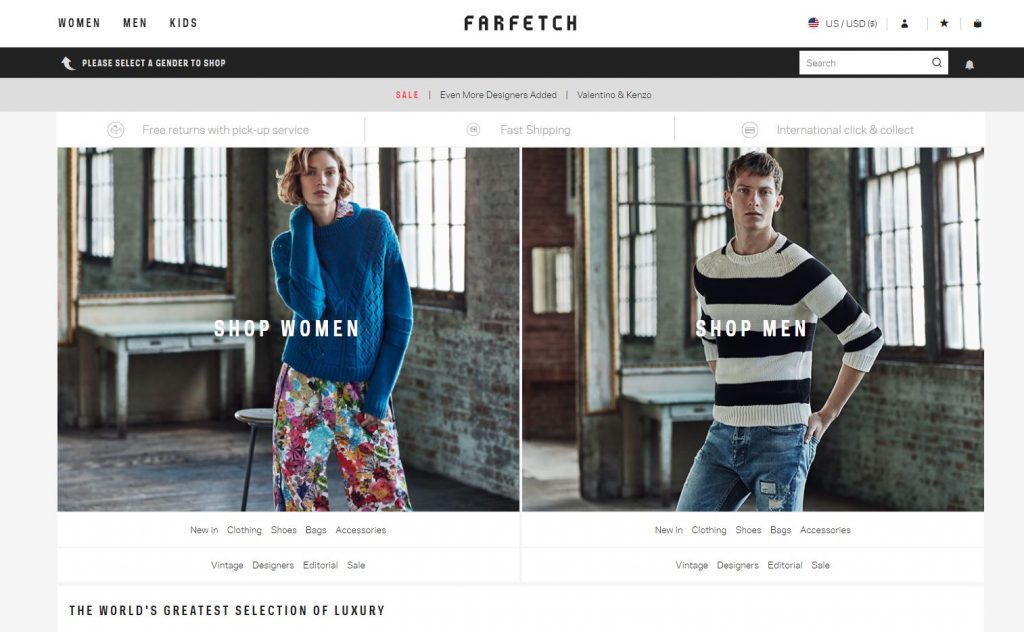 Global fashion e-commerce platform Farfetch and publishing company Condé Nast have announced a strategic partnership to connect Condé Nast's global editorial portfolio with Farfetch's e-commerce, technology and logistics platform. The global partnership aims to create a seamless luxury shopping journey from world authority fashion inspiration to purchase gratification, commercializing Condé Nast's online and social media content by linking it to the world's leading brands and boutiques, in real time.
As part of the partnership, Style.com will discontinue operations, and effective immediately Style.com will redirect to Farfetch.com. Condé Nast and Farfetch will partner to create a best-in-class content-to-commerce shopping experience, which will include a seamless technology connection to easily enable Farfetch product integration into Condé Nast's content; shopping guides created by Condé Nast publications, highlighting products from Farfetch; and distribution of shoppable content across Condé Nast digital and social platforms. In addition, the wide ranging partnership will see Condé Nast and Farfetch collaborate on defining and rolling out innovative content and commerce experiences for today's consumer.
Condé Nast's global portfolio of titles – spanning Vogue, GQ, Glamour, Vanity Fair and Allure, among others – in 29 markets and across multiple platforms, has an audience of over 340 million. Farfetch sources items from more than 200 brands directly and from over 500 luxury boutiques worldwide and offers customers 9 language options and same day delivery in 12 cities.
The partnership will offer readers the ability to browse and shop Condé Nast's editorial content on a global scale, further commercializing its portfolio. It will begin with Vogue and GQ in the U.S., with plans for further expansion and innovation, and reaffirms the position of both Condé Nast and Farfetch at the center of fashion and luxury. Jonathan Newhouse, Condé Nast International Chairman and Chief Executive, will join Farfetch's Board of Directors as part of the partnership.
"We have long felt that inspirational content is a natural part of any luxury shopping experience. In the same way as we empower the fashion industry and connect consumers with the world's best brands and boutiques, we want to connect them with outstanding content," said José Neves, founder and CEO of Farfetch. "This global partnership with Condé Nast will significantly augment the retail experience for our customers, and we see it as a natural step in Farfetch's approach to commerce and our strategic vision to connect those who create fashion, curate fashion and develop fashion content. Farfetch's DNA is about partnering with those who are the best in their fields, and Condé Nast is one of the world's best content providers. I am also thrilled that Jonathan Newhouse will be joining our Board of Directors."
"As an early investor in Farfetch, this partnership is the next step in our evolving business relationship. It further unites two leaders in their respective sectors, combining best-in-class content with the world's leading online luxury shopping destination. This is an industry defining collaboration, and I am very pleased to be joining the Board of Farfetch," added Newhouse. "I would like to take this opportunity to thank the entire Style.com team for their dedication, energy and commitment."