DAVID AND ELLEN LEVY NAMED THE 2017 NASHVILLE FASHION WEEK LEGACY AWARD WINNERS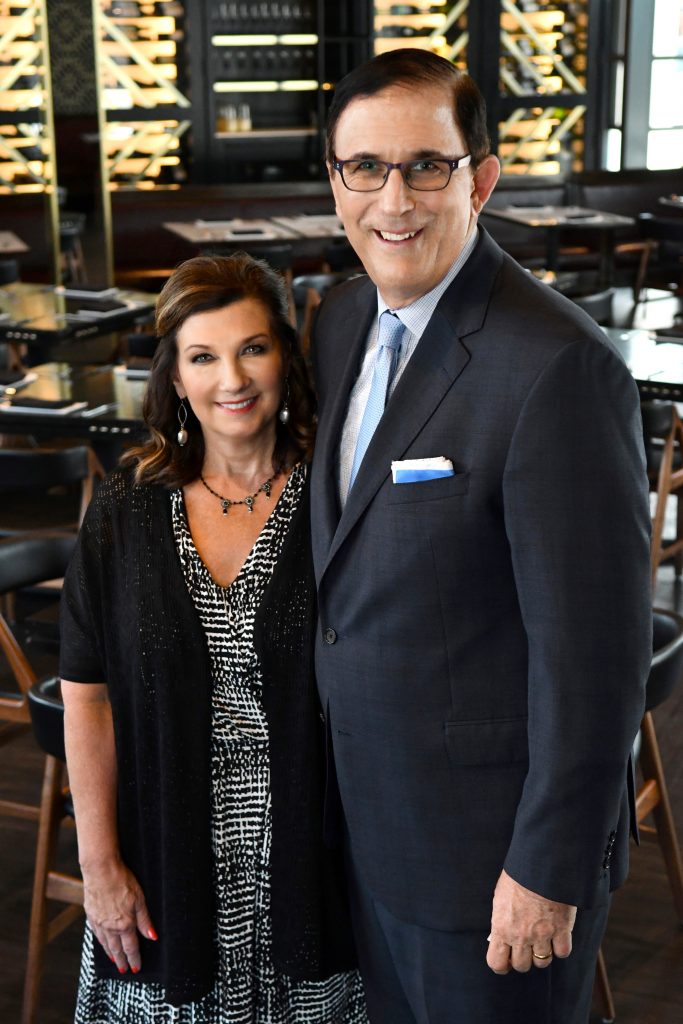 David and Ellen Levy of Levy's Nashville have been awarded The 2017 Legacy Award by the Nashville Fashion Forward Fund of the Community Foundation of Middle Tennessee. The honor was announced at the Nashville Fashion Week Fashion Forward Gala, Saturday, April 8 held at the event space Track One. Co-founding member Marcia Masulla presented the award to David and Ellen at the dinner.
Presented to individuals who have put Nashville fashion on the map, the Legacy Award acknowledges these talented and dedicated industry leaders who set the standard for fashion in Music City. "Ellen and I are thrilled to have been honored during the 2017 exciting Nashville Fashion Week. It says a lot about our wonderful family and associates who guide our specialty retail store," says David Levy, president of Levy's.
"Toronto designer Patrick Assaraf wowed the crowd Friday night at Nashville Fashion Week and the Saturday Gala was just as exciting. We are proud to join former Legacy Award honorees including Manuel Cuevas and Muna Abboud," adds Ellen Levy.
Levy's began in 1855 when David Levy's great-great-grandfather Zadoc opened a shop on Market Street – now Second Avenue – and established one of Nashville's longest running and most successful family ventures. By the turn of the century, Raphael Z. Levy, one of the founder's sons, took over the family business, moving the store to Fourth Ave North. In the 1920's Raphael's sons, Herbert and Alfred Levy Sr. came to work to continue the iconic family business, and by the 1940's, the business passed to the fourth generation of Zadoc's descendants, Ralph Z. Levy, Sr. and A. J. Levy, Jr.
Fifth generation owner David W. Levy, Ralph Z. Levy Sr.'s son, assumed leadership of the family business, now located in Green Hills. David's wife Ellen, joined Levy's in 1983.
In his acceptance speech, David Levy mentioned two mentors who are always with him in spirit: his dad Ralph Sr. and his late friend–Phoenix retailer Greg Eveloff. He also spoke of the role of dressing well to make the right first impression, which can take two years to rectify if you get it wrong. And in what could be a mission statement for independent specialty stores, he observed, "There is so much more to be done to help men and women achieve their clothing needs in a store that's stress-free and fun!"