E-COMMERCE SITE VESTIAIRE COLLECTIVE DEBUTS FIRST-EVER FASHION CAMPAIGN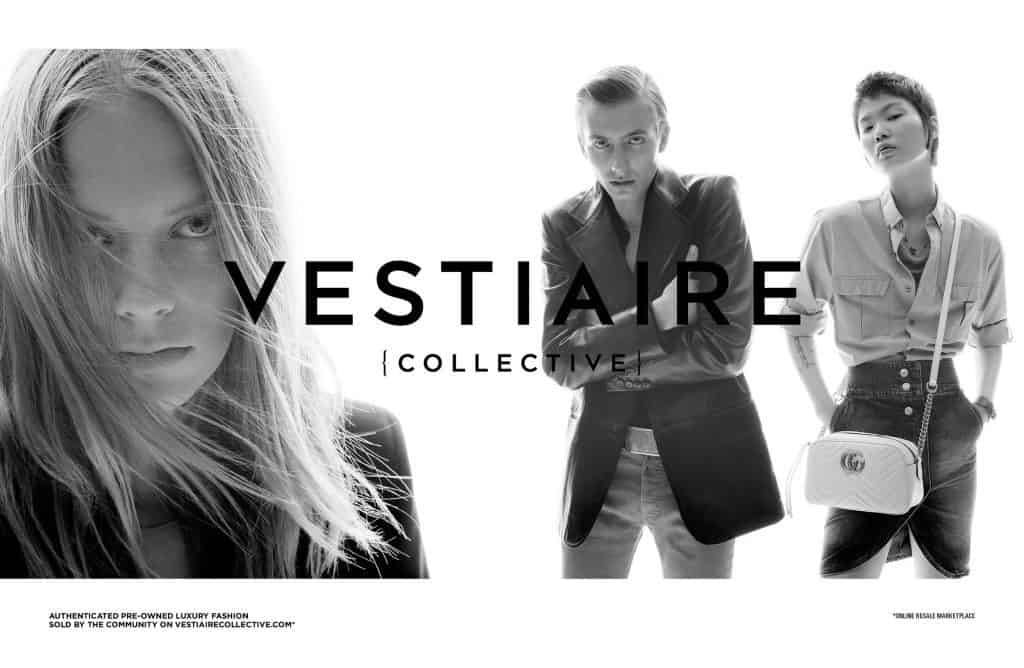 Luxury and pre-owned fashion e-commerce site Vestiaire Collective has launched its first-ever fashion campaign, in its efforts to change the face of pre-owned commerce.
Playing on Vestiaire Collective's diverse global community, and highly desirable international wardrobe of rare pre-owned pieces, the campaign features a cast of fashion's current, modern, and global personalities. The trio of talent, selected by acclaimed casting directors Piergiorgio Del Moro and Samuel Ellis, includes international model of the moment Lexi Boling, Parisian 'It' boy Paul Hameline, along with Japanese cover star and global new face Manami Kinoshita.
Led by creative strategist Kerry Haynes, the campaign stills and video were shot in New York by a creative team known for their influential and progressive style, including: creative director Graham Rounthwaite, of i-D magazine; fashion director Alastair Mckimm, also of i-D magazine and creative consultant to Saint Laurent, along with photographer and film director Daniel Jackson.
"I'm proud to reveal Vestiaire Collective's first fashion campaign marking a key moment in the company's rapid international growth," said Sébastien Fabre, founder and CEO of Vestiaire Collective. "Developed by a top-tier creative team widely respected throughout the fashion industry, the concept and the influential cast perfectly embodies our diverse global network. It is our incredible community of over 6 million members worldwide, sharing a passion for desirable fashion, who are the driving force behind Vestiaire Collective's continued success, so it felt apt that that they should be the focus of our first campaign."
The campaign, which includes a series of stills, along with TV and digital video, embodies Vestiaire Collective as the global go-to site to sell and buy authentic pieces of pre-owned luxury fashion, ranging from recent designer collections to rare vintage pieces. The campaign will run across 11 of Vestiaire Collective's key markets, including France, U.S., UK, Italy, Germany, Spain, Scandinavia, Hong Kong, and Australia.
The release of the campaign follows the company's earlier announcement this year of a $65 million investment to fuel global growth, specifically in the U.S. and Asia Pacific, and increase operational capabilities. After expanding into Asia Pacific, the company recently announced plans to open a new 8,600 square-foot logistics hub in Tourcoing, France. The opening of this center will enable Vestiaire Collective to meet fulfilment, quality control, and authentication demands fueled by rapid growth. The new strategic center will function alongside the existing logistics centers in Paris and New York, allowing Vestiaire Collective to control, authenticate, and ship 10,000 products worldwide each day.
Located in the heart of Paris, Vestiaire Collective will also open its first boutique on October 19 for four months. Consumers from all over the world will have the opportunity to buy from an expertly curated selection of luxury preowned products, have a coffee at the Vestiaire Café, and leave with a beautifully arranged bouquet of flowers prepared by renowned florist Racine Paris.