WOLVERINE TO RELEASE NEW 1000 MILE FALL COLORS COLLECTION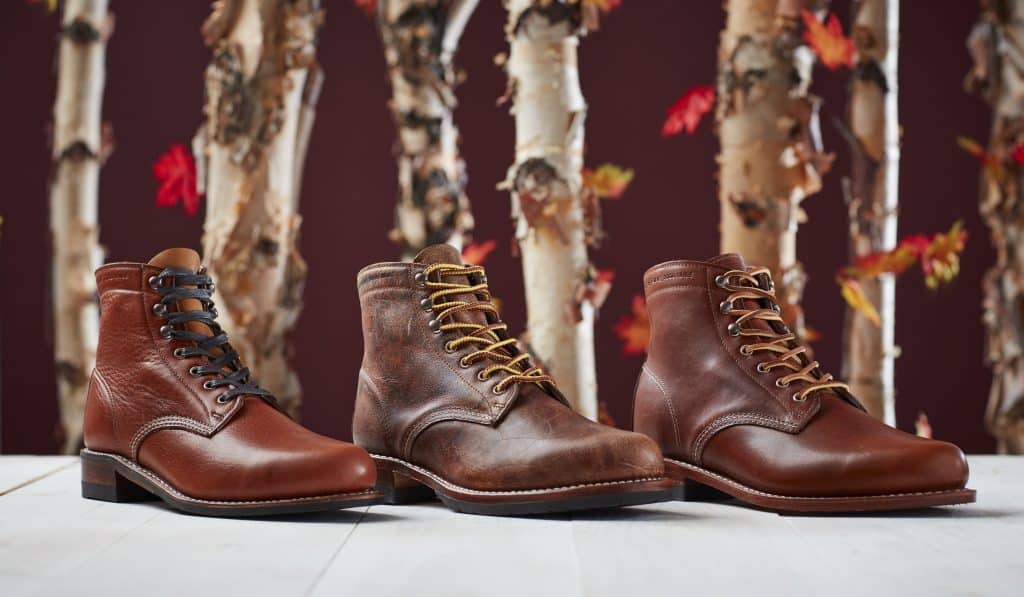 Iconic boot maker Wolverine will introduce its limited edition Wolverine 1000 Mile fall colors collection on Sunday, October 1 exclusively on wolverine.com.
The fall colors collection features three Original 1000 Mile boots; the Maple, the Chestnut, and the Oak. The limited edition boots are handcrafted in Michigan using time-tested methods and a selection of premium materials. The details in each design offer subtle nods to the fall season, from a textured and veined Horween Rambler leather, to an ultra-soft Horween Oak La Salle leather. All the boots in the collection are made with Goodyear Welt construction, and retail between $365 and $400.
"This collection brings together the natural textures and colors that are introduced when the fall season hits," said Carrie Hill, senior design manager at Wolverine. "We were heavily influenced by the hues surrounding us in Michigan, the quintessential state to be in when you want to be exposed to Mother Nature's warm palette. We selected a rugged Horween leather that mimicked a leaf-like textured surface, as well as burnt-orange hues that carry a red-cast reflecting peak colors in fall."