EMERGING ITALIAN FASHION SHOWCASED ON THE HIGH LINE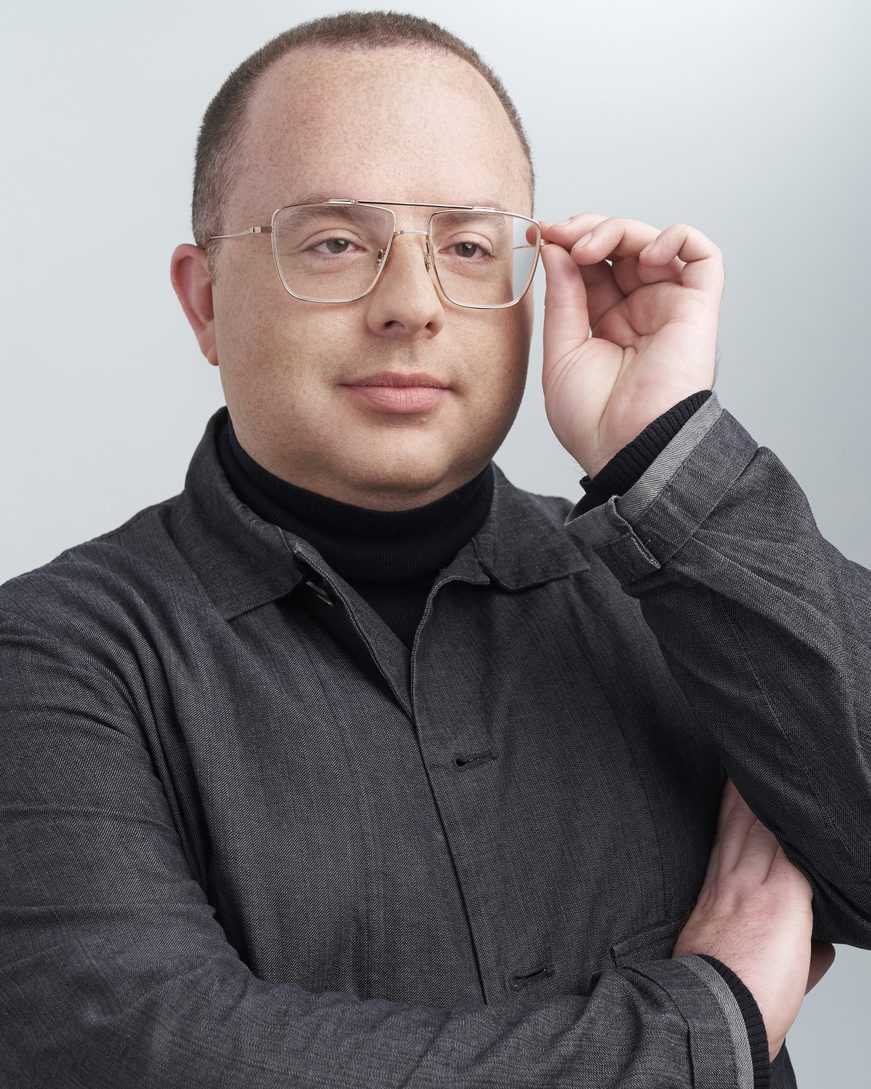 The Consulate General of Italy and the Italian Trade Commission in New York (ICE), in partnership with the Italian Embassy in Washington DC, brought Italian fashion to New York City for one night only on Thursday.
On May 17, a fashion-meets-music-meets-contemporary art exhibition opened to the public on The High Line in the Chelsea neighborhood of Manhattan. Called, "Borders: A Flash Of New Italian Fashion," the program of events promoted by CNMI (Camera Nazionale della Moda Italiana) Camera Club, a project aimed to promote the more contemporary face of Italy's fashion, was devised to strengthen its interlinkages with other expressive means including art, design, music, and new technologies.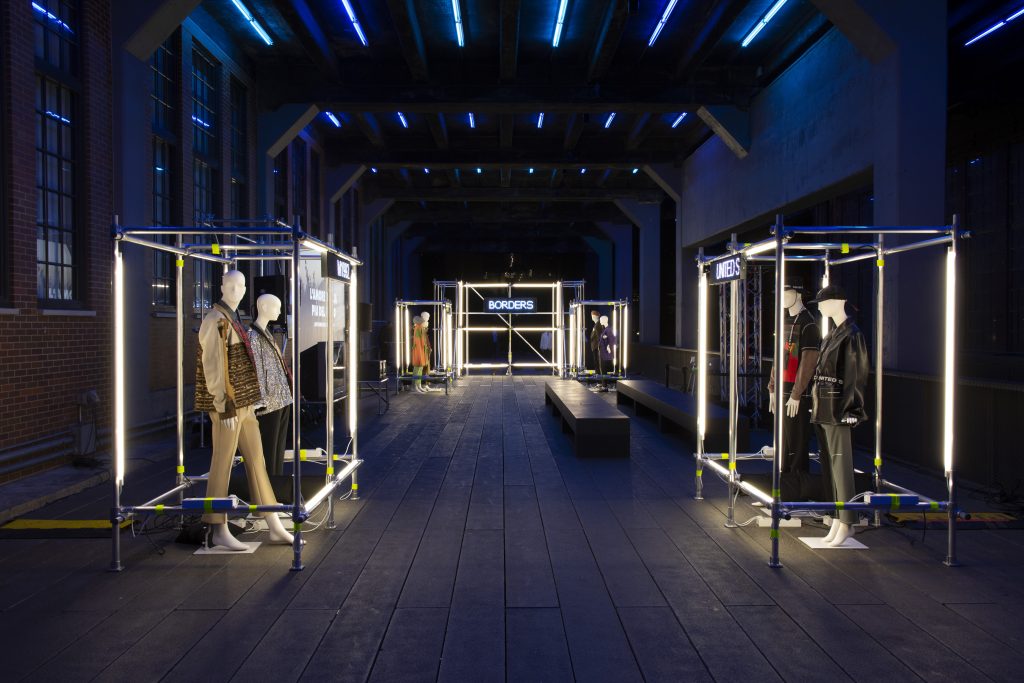 Curated by Giangi Giordano, this New York-based exhibition, which will also be reprised during Men's Fashion Week in Milan in June 2019, was a snapshot of the latest wave of Italian fashion design.
Featured brands included M1992, Magliano, United Standard, and Vitelli Maglieria Italiana, all of which contribute to the aesthetics and vitality of emerging urban cultures, with typically Italian stylization and production know-how. New technologies, music, the visual arts and project- and communication-driven culture form the core of their mission and their work, with an aesthetic rooted in a combination of hedonism and antagonism that has characterized youth cultures in Italy since the '70s.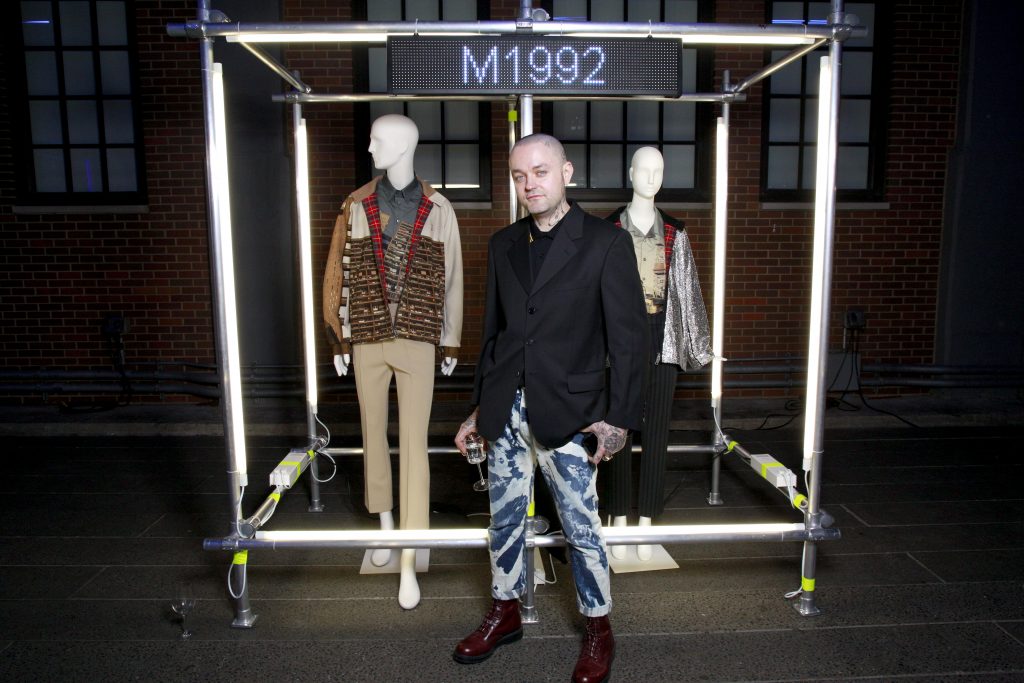 The exhibition features a new video shot in Apulia with local youths by Francesco Petroni, one of the directors most in demand on the international scene, and videos and images produced over the years by the brands themselves, as well as the showing of key garments on biodegradable mannequins by Bonaveri, a world-leading mannequin manufacturer. The exhibition is rounded out by performances of music and the audio accompaniment in the display spaces by designers Giorgio Di Salvo (United Standard), Mauro Simionato (Vitelli Maglieria Italiana) and Dorian Stefano Tarantini (M1992), all of whom are already active as DJs and producers.
"Borders focuses on four emerging brands created by digital natives who subvert all the hierarchies and put past, present and glimpses of the future in a new perspective, yet with forms and care over details that are extremely precise, very Italian," said Carlo Capasa, president of CNMI. "They're designers for whom images, communication, graphics, and music are integral to the thinking of their brands and the production of their garments. Camera Club is the start of a new experimental project by CNMI dedicated to contemporary Italian fashion and new brands and their relationships with other forms of creativity. It's designed to strengthen one of the pillars of our work: monitoring and supporting what's new and most experimental in our fashion."
"The expression of singular forms of beauty, as distinguishing features of the day-to-day, are at the centre of the creative processes of the new wave of Italian designers," added Giordano. "They're not looking for the typical aesthetic embellishment or balance commonly associated with 'Italian taste'. There's no nostalgia here. Their approach is vital and rooted in their lives. They filter Italian style through practical concerns and irony, not concepts. Closer to observing reality than to abstractions. Their aesthetic is rooted in young sub-cultures, independent music, places where people gather, clubs and festivals, in the context of contemporary Italy: multicultural, gender-fluid, and with a taste for the aesthetic of the provinces and suburbs. A culture of borders and confines."