FASHION GROUP INTERNATIONAL REPORTS ON NYFW TRENDS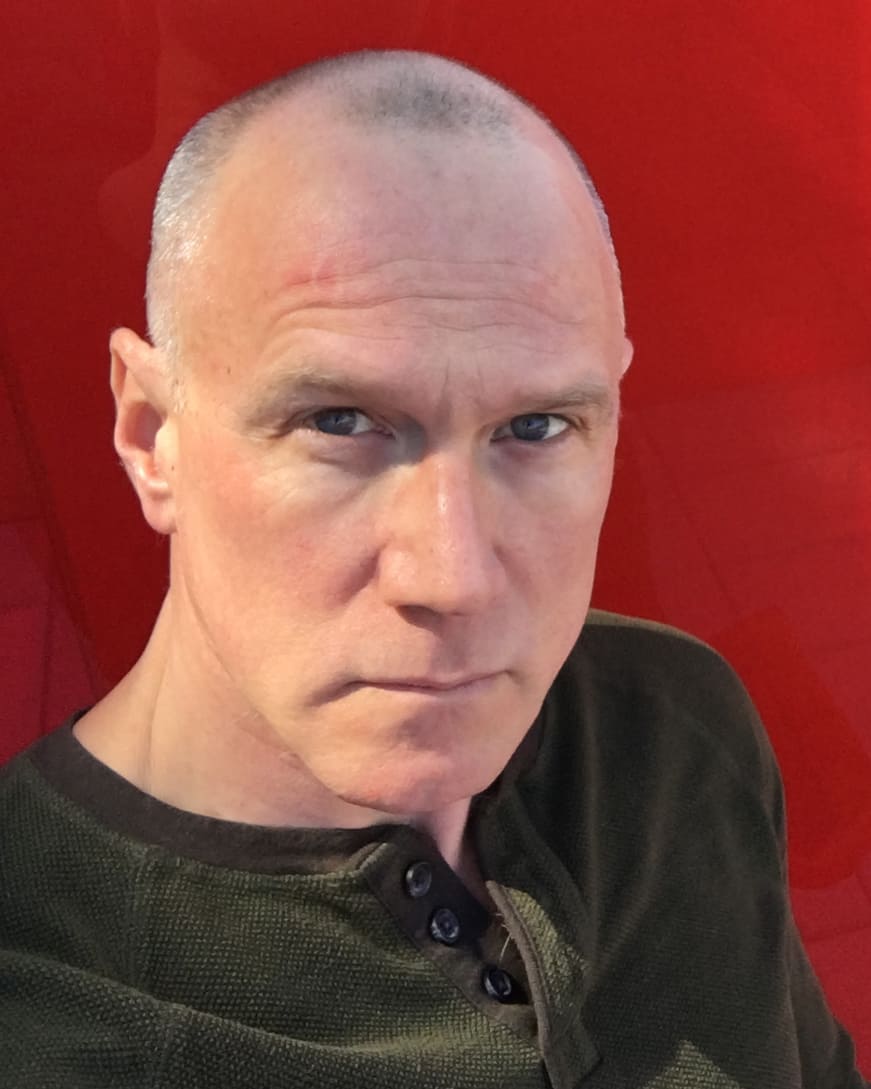 Fashion Group International released its Fashion Communiqué: Fashion Report, 2023 September Edition Six last week. The communiqué — assembled by practiced fashion forecasters Sharon Graubard and Nicole Fischelis — is a concise, indispensable summary of trends from the recently completed New York Fashion Week. While the emphasis of the report (and NYFW, in general) was on trends in the women's market, some exceptional menswear brands and styling shined brightly. Keep an eye out for these trends in our market in the next few seasons.
Summer Tweeds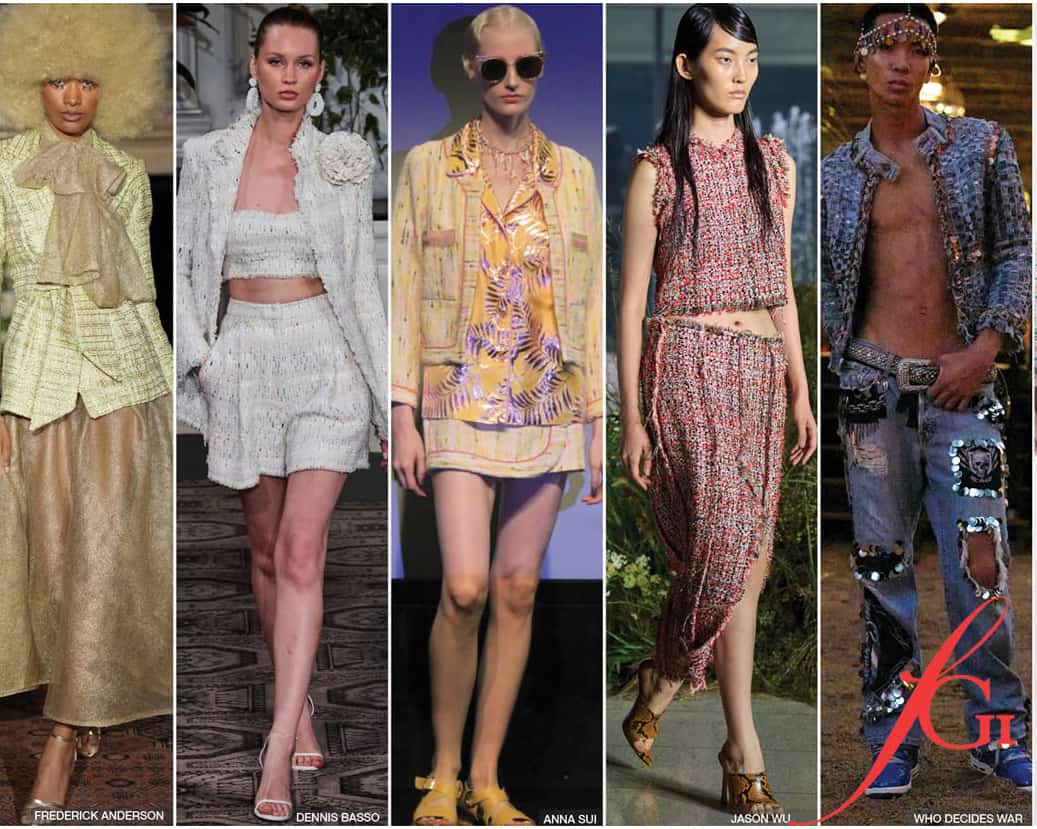 Tweed will always have a place in the tailored clothing department's budget. As the report says, "Tweeds went light and airy this season, both in texture and color," and we can see that trend marrying nicely with tailored's focus on unconstructed, easy jackets that pair easily with five-pocket styles or khakis. They once again.led out Who Decides War for "their tweed jacket an edge with a denim tab collar," which seemed to strike a balance between a classic women's Chanel jacket and retro Members Only styles.
Go Cargo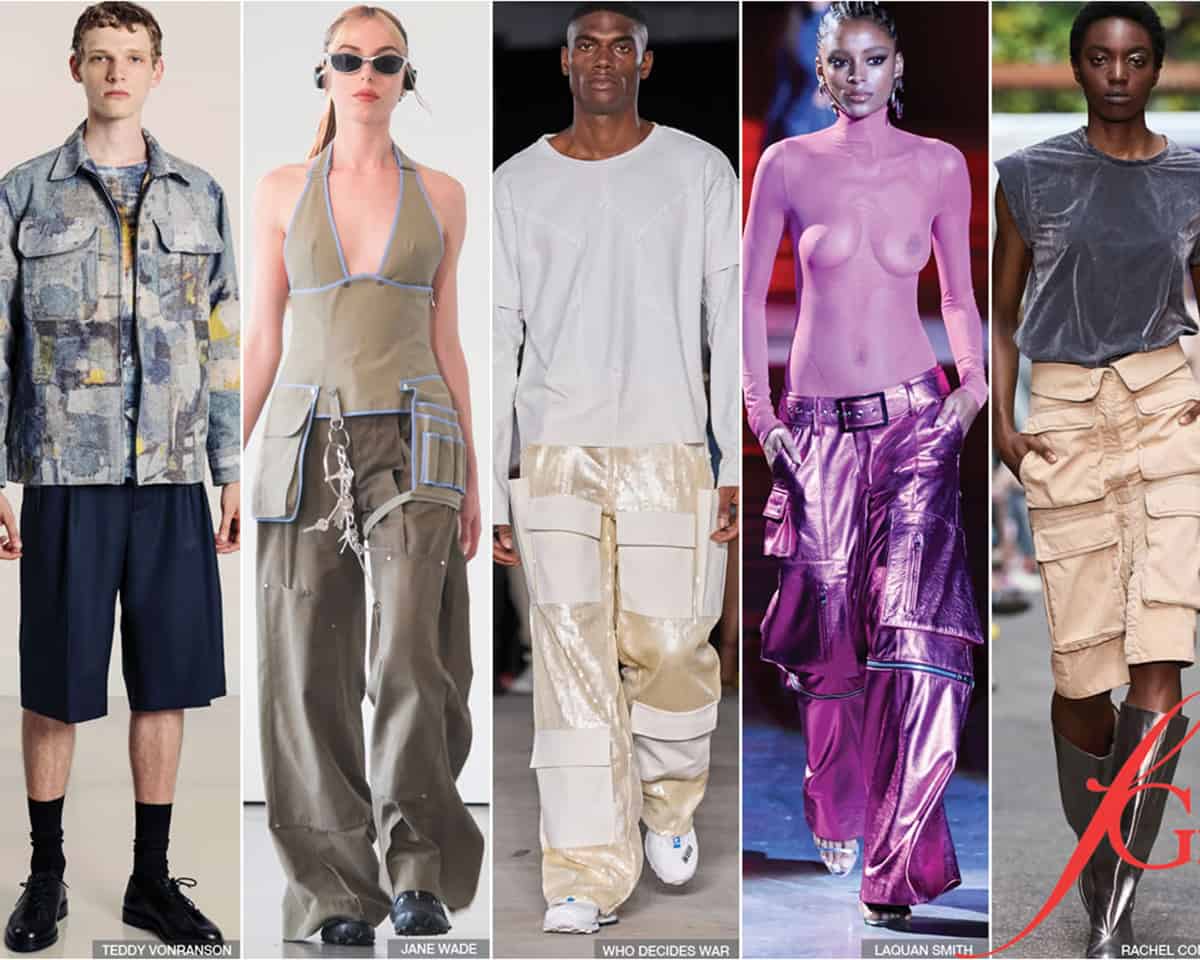 We can't say this any better: "Cargo styles continue to evolve, as part of the workwear influence in fashion. Teddy Vonranson updated the humble chore jacket with an abstract pattern that looked felted." And let's face it, guys love 'em.
Say It In Black & White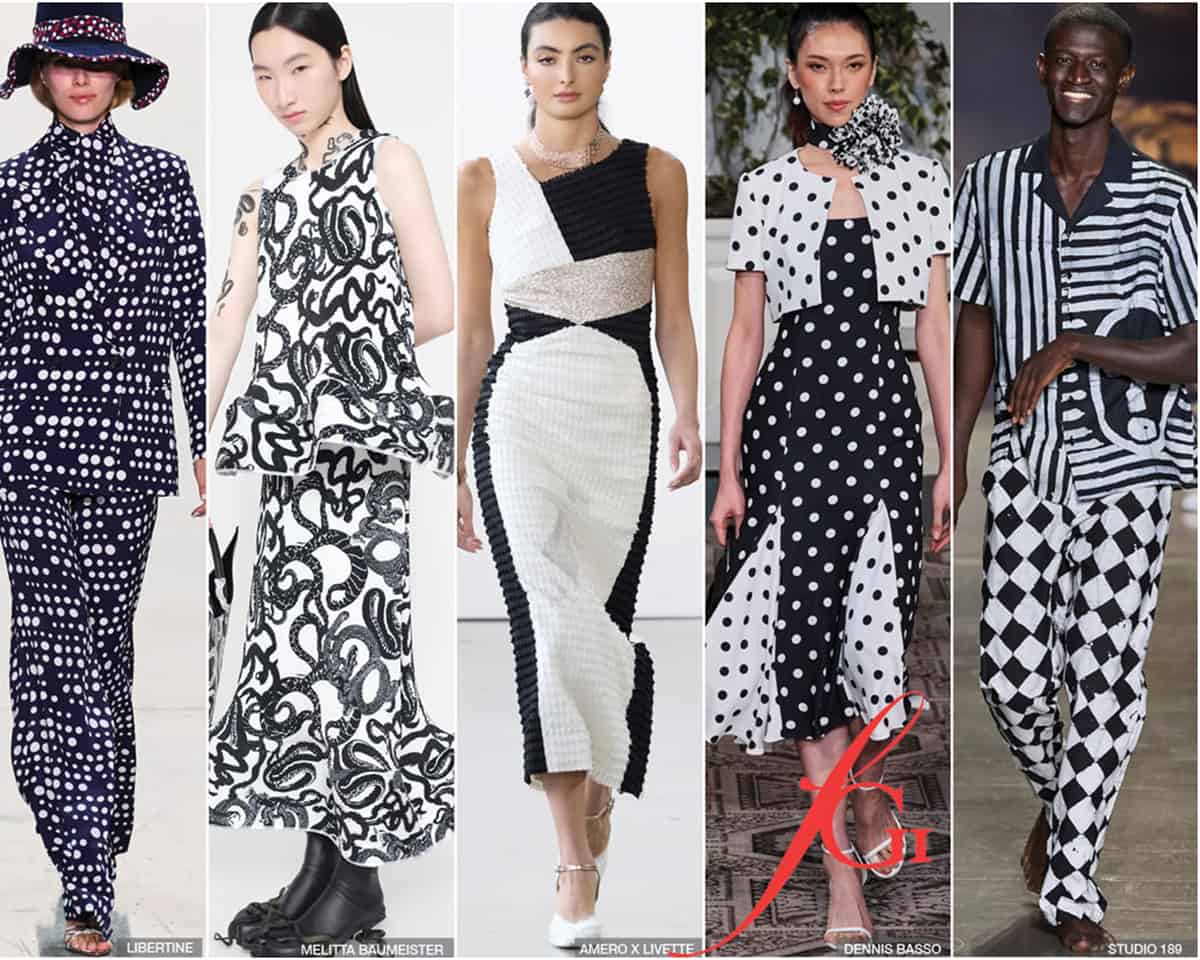 The simple, graphic contrast of black and white somehow always feels like a perfect complement to spring/summer's otherwise brightly colored palettes, functioning almost like a "palette cleanser." The report lauds the brand Studio 189 which "explored the graphic side of craft with a striped top over diamond-checked pants, both created with batik techniques." We're seeing this look as an easy evolution from this season's fascination with short-sets and hook-ups.
Destroy & Repair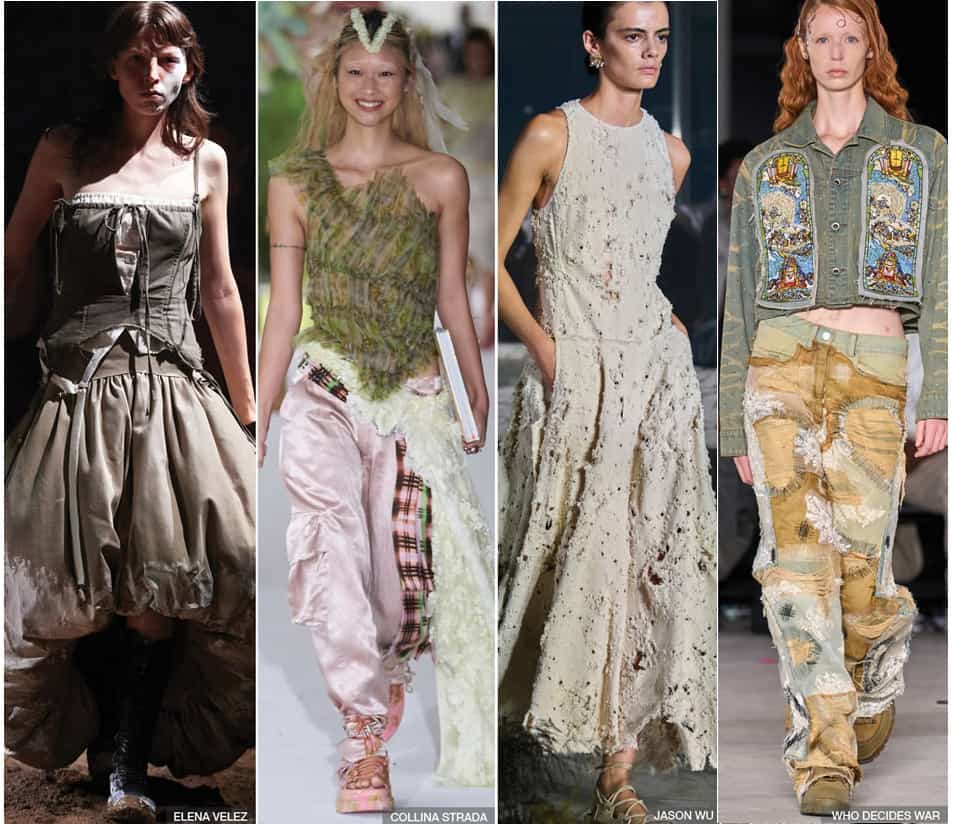 Headed directly to a denim department near you, FGI's report calls out this recurring trend, pointing out that "mending is newly appreciated as an important life skill." We particularly appreciated their focus on Who Decides War as "masters of piecing, distressing and stitching; those techniques come together for clothes that are both scrappy and precious."
Finally, just for the sheer glamor of it all, be sure to check out Hilldun Corporation's Gary Wassner's "Ones to Watch," about women's designer Cyril Verdavainne's sculptural collection.
Read the entire Communiqué at Fashion Group International's website.
Images courtesy of Fashion Group International.