FILA OPENS SOHO POP-UP DEDICATED TO ITS MINDBLOWER SNEAKER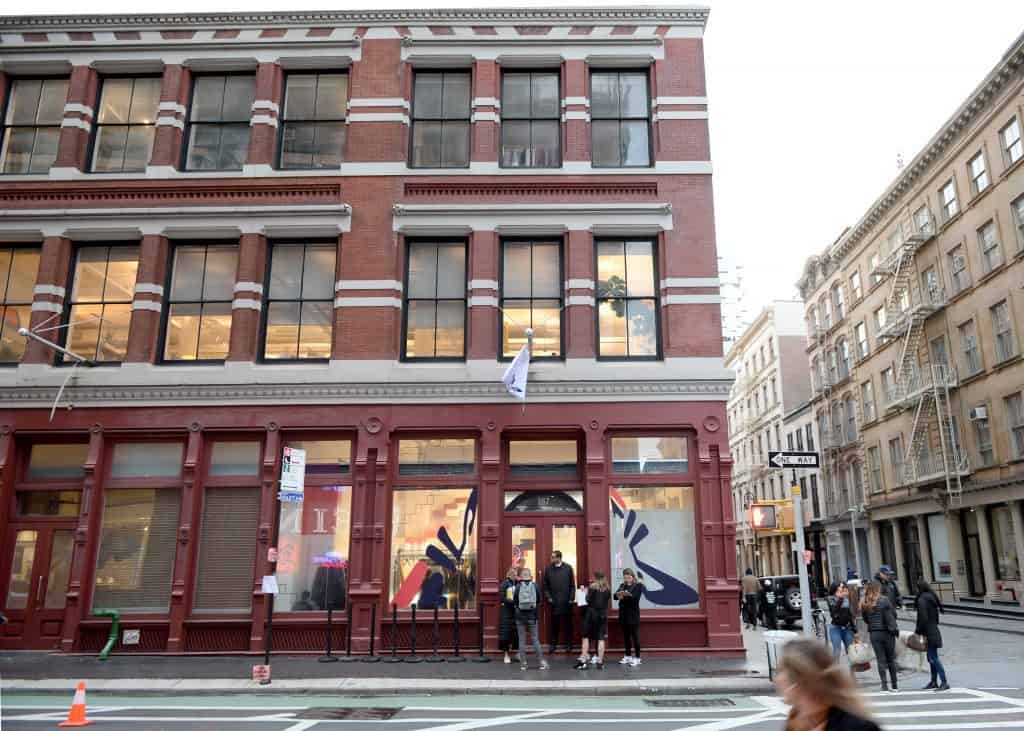 Sportswear brand Fila has launched a new collection and shoe inspired by its iconic Mindblower silhouette. Debuting today to coincide with the opening of the Fila Mindblower pop-up on Grand Street in NYC, the Mindblower shoe will be complemented by the first-ever Mindblower-inspired collection of apparel and accessories for men and women.
Originally released in 1995, the Mindblower is a chunky running shoe recognized for its oversized, warped logo. The logo will also appear on a range of apparel and accessories, including graphic tees, hoodies, jackets, shorts, pants, waistpacks, barrel holdalls, and baseball caps.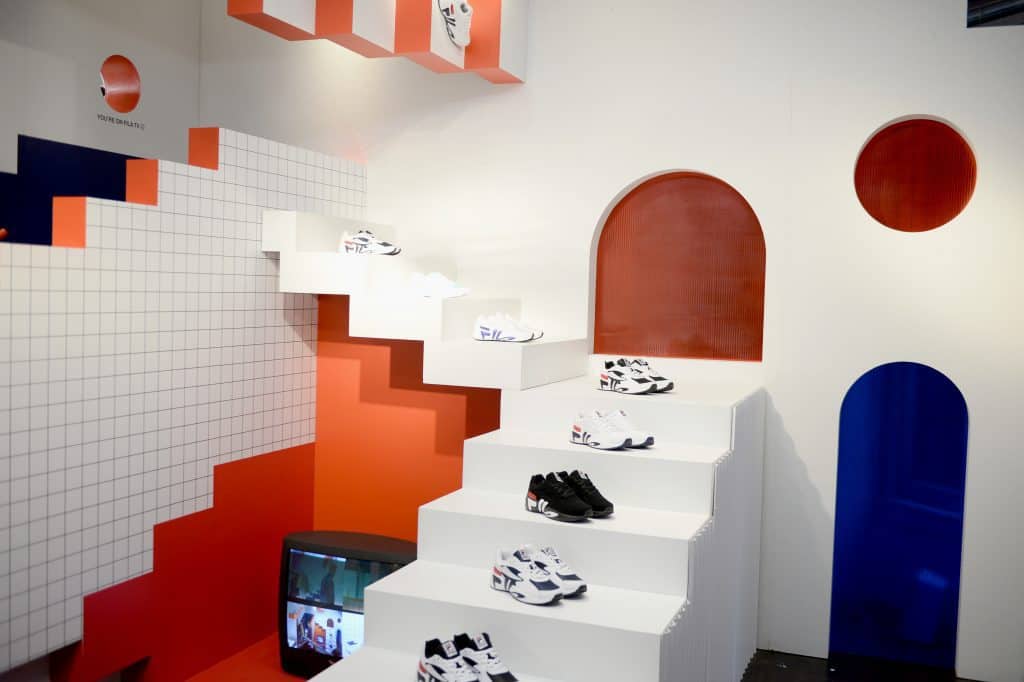 Serving as an homage to partners past and present, Fila has teamed up with a unique mix of nearly 50 collaborators across the globe, to offer their own distinct take on the Mindblower or Mindbreaker 2.0 silhouette, incorporating colors, graphics and additional design elements that reflect their creative aesthetic. Pink Dolphin, Kinfolk, Burn Rubber, Akomplice, and Lafayette are just a few of the collaborators designing limited-edition Fila shoes. The Mindblower and Mindbreaker 2.0 collaborations will also be available beginning April 20 online at fila.com, within the pop-up shop, and through the collaboration partners. For more information about the cultural collaborators, visit filamindblower.com.
"The Mindblower collection and pop-up allows us to expand on the success of the heritage category, with apparel, accessory and footwear offerings that seamlessly balance past, present and future," said Louis W. Colon III, vice president of heritage and trend at Fila North America. "We are creating an engaging experience for consumers, while highlighting the next wave of innovative Heritage products. This will further cement Fila's status as an iconic fashion and sport brand, telling an authentic story to a new generation."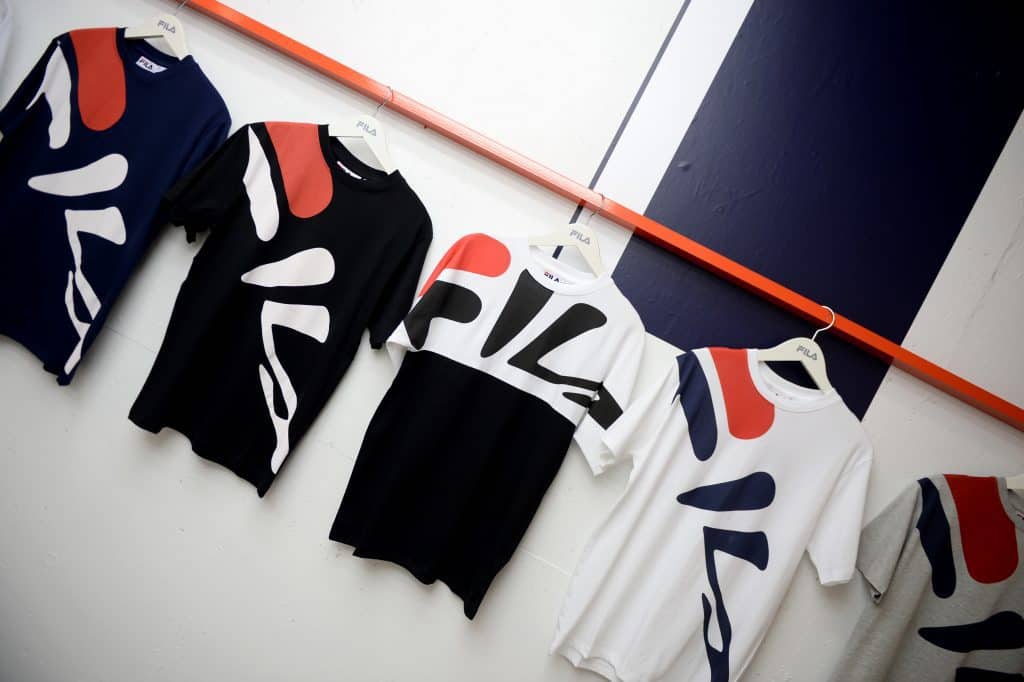 The Mindblower's oversized, warped logo will serve as the inspiration for the first retail experience for the brand in NYC in over a decade. An Instagrammer's dream, the pop-up is inspired by the "Mind = Blown" theme, utilizing physical and visual optical illusions, as well as other mind-bending effects to distort the room and trick the eye. Open to the public from April 20 through May 3 at 107 Grand Street in SoHo, the space will serve as an interactive atmosphere for style and sneaker savvy shoppers to engage with the brand like never before. Fila's experiential pop-up will also feature the Mindblower and Mindbreaker 2.0 collaborations.
Additional Fila Mindblower Pop-Up locations will open at Atmos in Tokyo and Kasina in Seoul on April 20.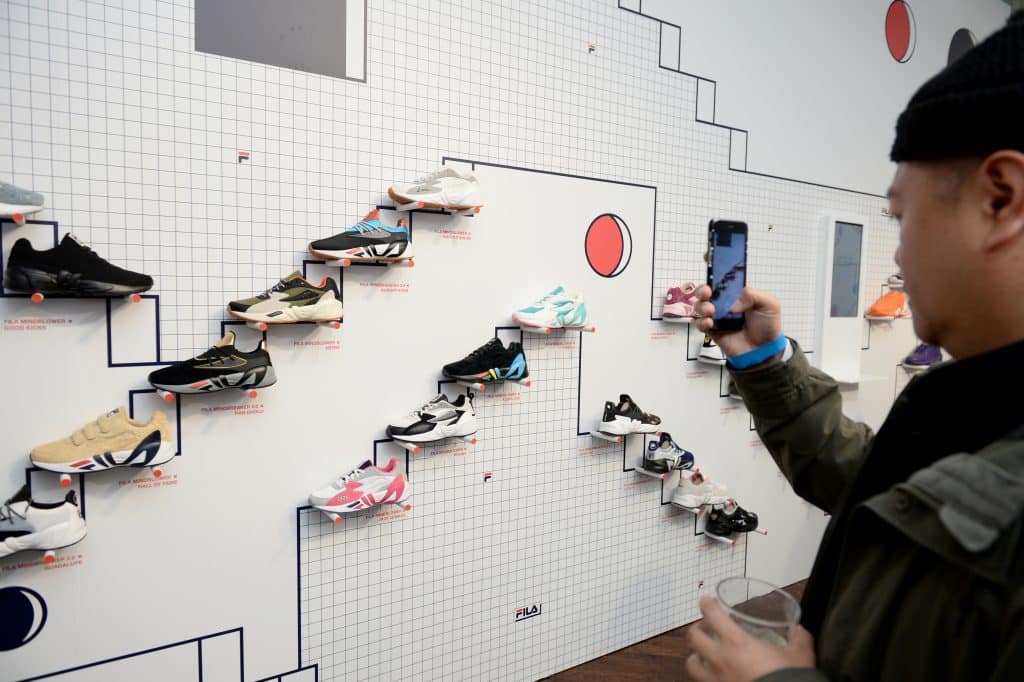 Photos by Andrew Toth / Getty Images for Fila