HASPEL TOASTS NEW SHOE COLLECTION WITH G.H. BASS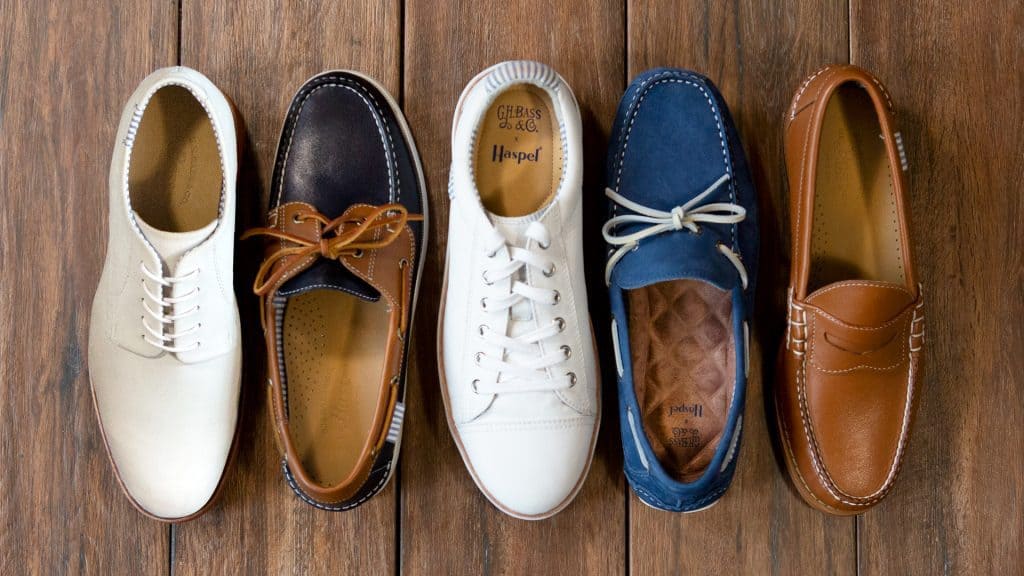 As first reported on MR in January, Southern-inspired menswear brand Haspel Clothing has teamed up with footwear brand G.H. Bass & Co. On Thursday, April 19, the duo celebrated the official launch of the collection with a special cocktail reception at Bobo in Manhattan.
The new Haspel x G.H. Bass & Co. capsule, offering five new footwear styles. Ranging in price between $99 and $155, the collection is designed around warm-weather casual staples such as the boat shoe, driver, buck, sneaker, and iconic Bass Weejuns penny loafer.
"At Haspel, we're always thinking about partnerships that will encourage our customers to try something new," said Laurie Haspel, president and CEO of Haspel Clothing, in January when the collection was announced. "Since 1909, suiting has been our specialty. While we've successfully introduced sportswear and other accessories into the collection, we have consistently maintained a watchful eye on footwear. We are so excited to join G.H. Bass & Co., another American heritage brand, in bringing stylish, quality footwear to the market."
The collection is now available exclusively at haspel.com and ghbass.com.