FIT SPOTLIGHTS THE HISTORY OF "POCKETS TO PURSES"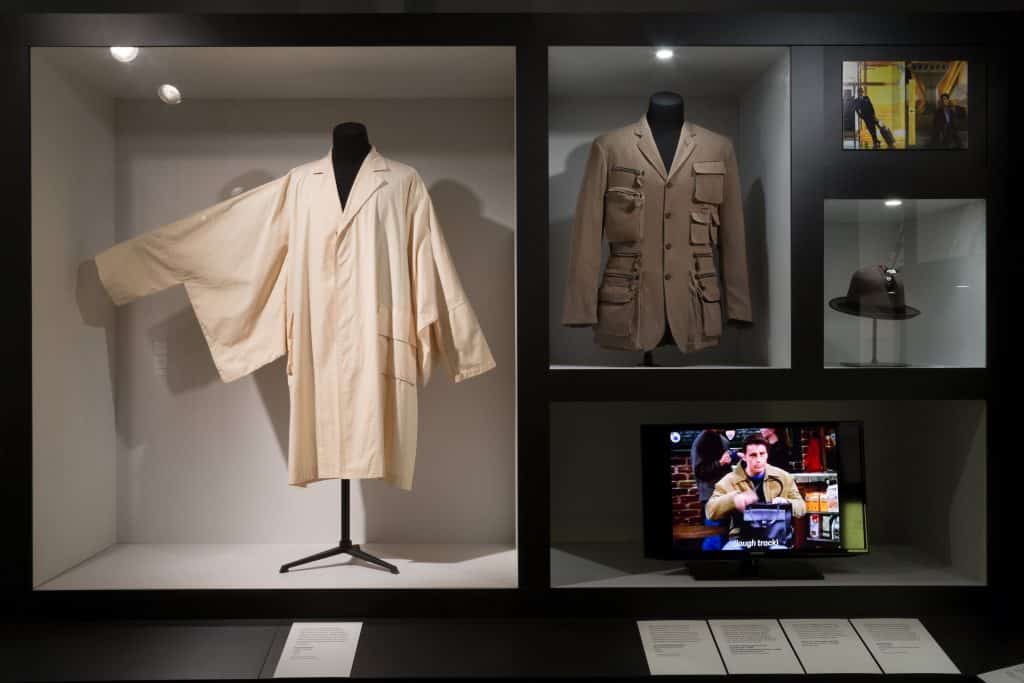 For those guys who can't imagine leaving their home without a laptop bag, fanny pack or briefcase. The Museum at FIT's compact yet illuminating exhibition "Pockets to Purses: Fashion +Function," which runs at through March 31, reminds us how solutions for carrying our everyday belongings have changed over the centuries.
The exhibition (which admittedly skews more heavily to women's fashion) begins with portraits of 18th-century men, including George Washington, whose outfits had no pockets at all (due to their slim silhouette) or fobs that hung from their waistcoats (used primarily to contain watches). As time passes, some men used so-called "miser's purses," beautifully knitted pouches, created by women, which expanded just enough to hold a few coins or personal items.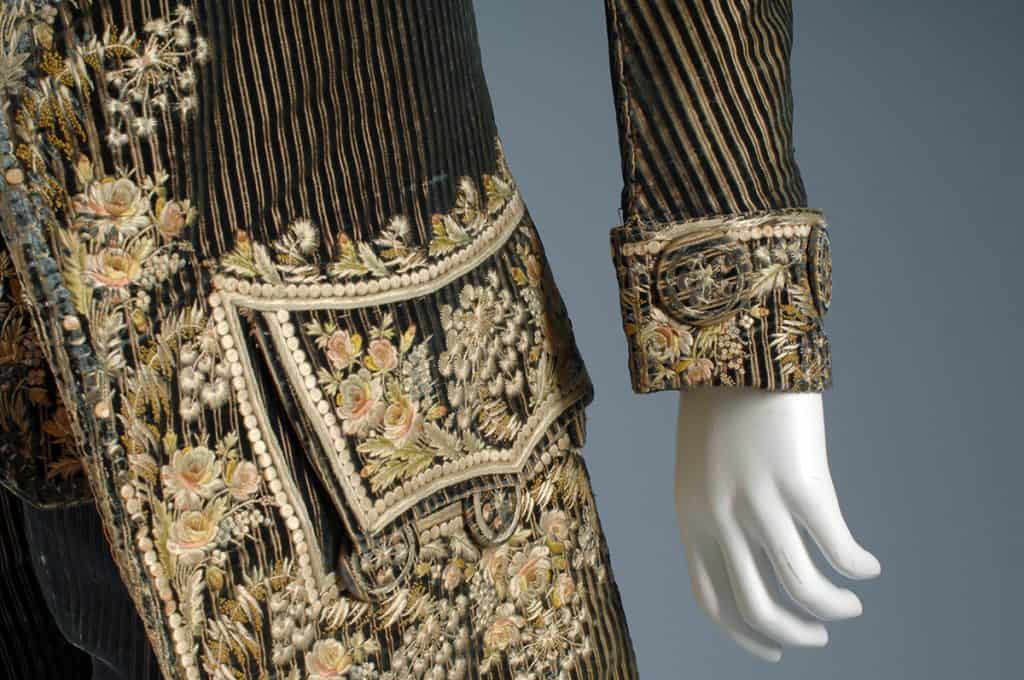 Pockets, both inside and the outside the garment, became more popular in the 19th and early 20th centuries; some coats had just one pocket to hold a single train ticket, while others had an extensive number of pockets to allow men to carry as much as they needed. As noted in Esquire, "The point is to place the outer and particularly the inner pockets in such a way that bulk is distributed evenly and a man looks trim even with as many as twelve garments."
If the exhibition proves a little disappointing, it's in giving men's accessories in the 20th century short shrift. There's a photo of a Supreme fanny pack, a couple of TV clips about male purses, including ones from Seinfield and Friends, and a few unisex tote bags on view.
However, it is a treat to see a fabulous Jean Paul Gaultier suit jacket with ten cargo and zippered pockets; an extraordinary Yohji Yamamato coat with outer pockets almost everywhere you look; and, especially, a Rod Keenan hat with an almost-hidden closure on the top (which was delivered to FIT with a condom inside it!)
Carry on!