FLASHING FEET: NOT JUST FOR KIDS ANYMORE…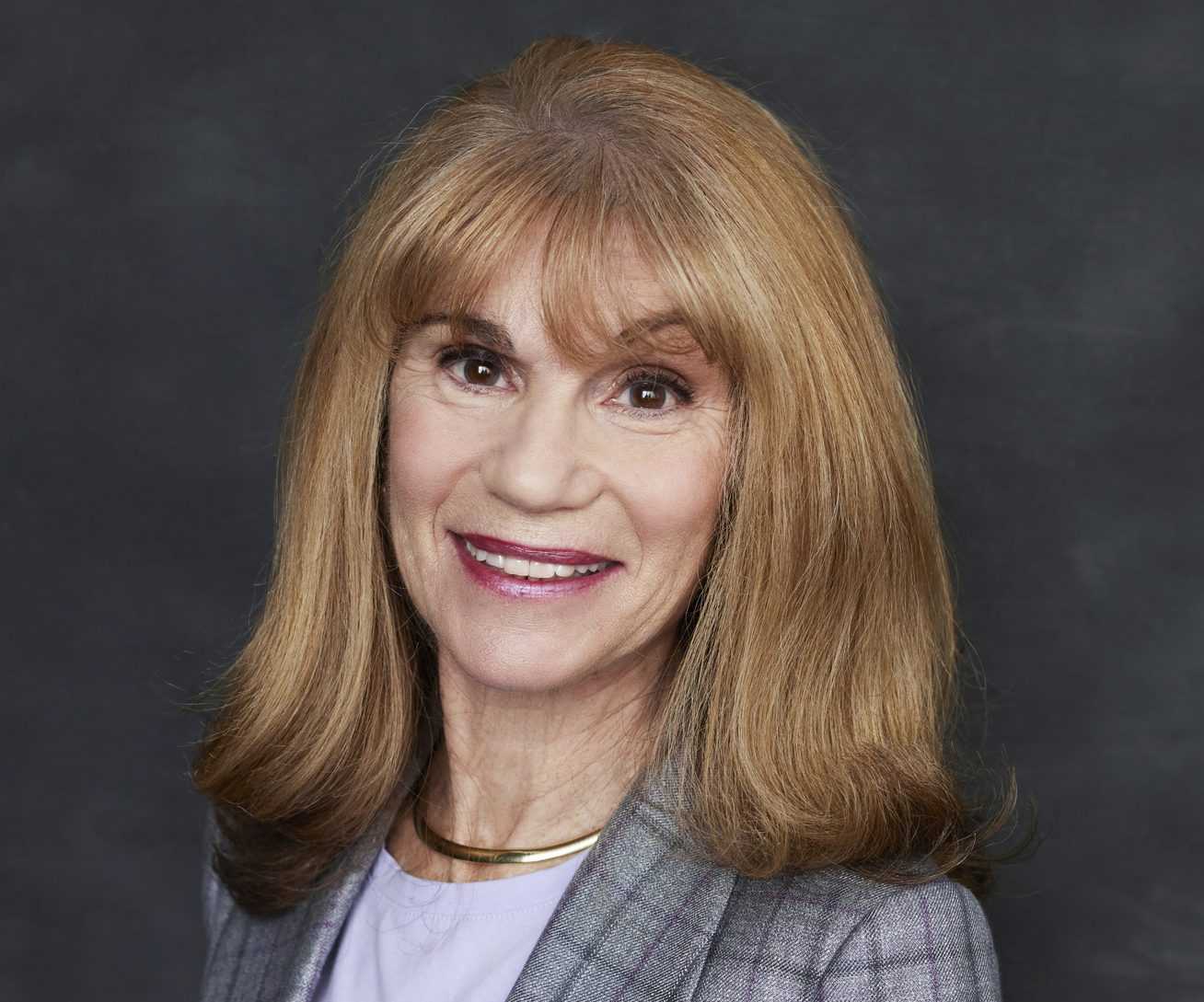 In Dallas for the men's market, I was recently out to dinner at Taverna (highly recommend!) with Mike Zack. Afterwards, walking around the Knox Henderson neighborhood at sunset, it seemed to me that people were staring at us as we walked by. Assuming that one of us must be sporting marinara sauce on our clothing, I soon learned that all eyes were on Mike, who was wearing these super cool High Beam sneakers with headlights illuminating our path, and back lights flashing behind us. People actually offered to purchase these super cool kicks right off his feet!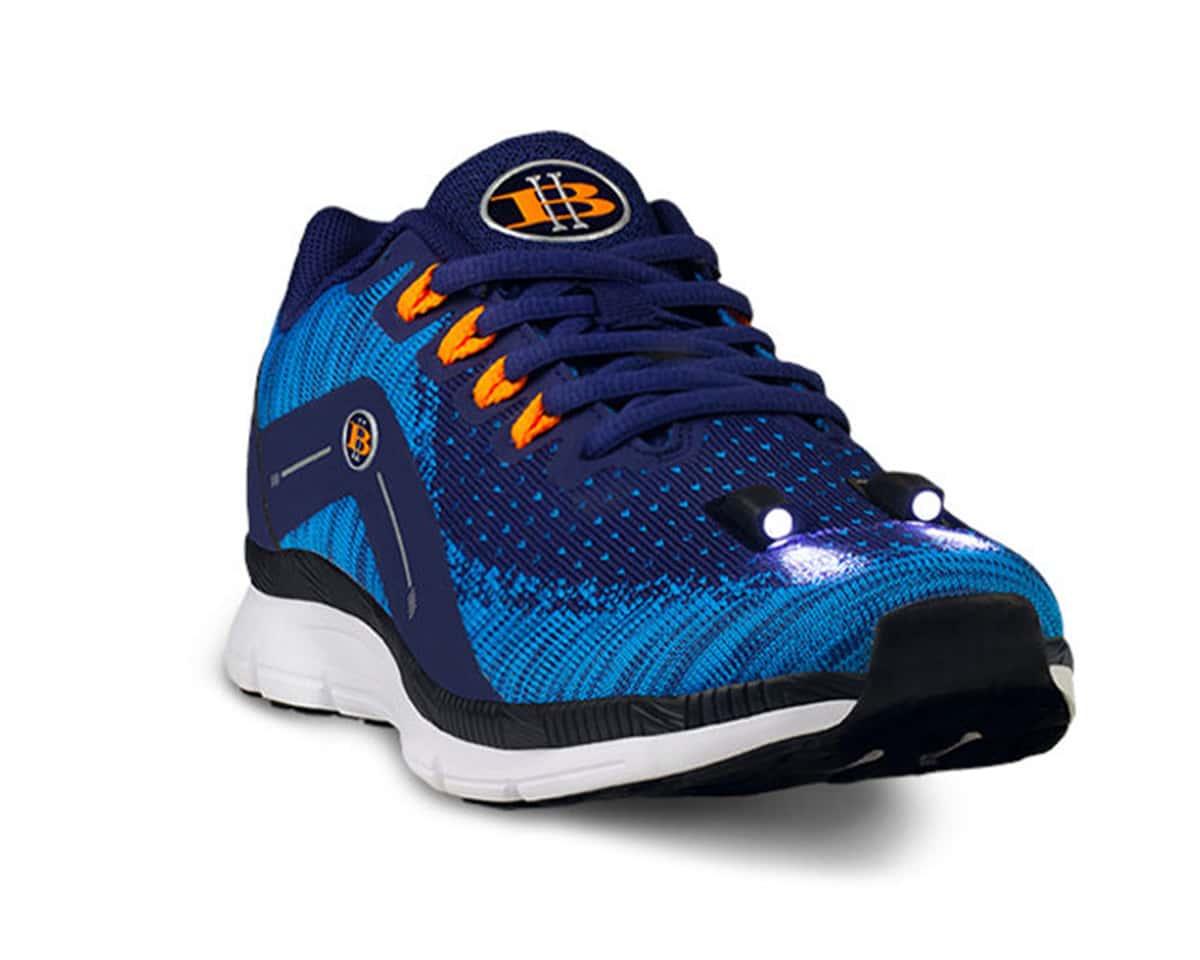 Created by Joe Goodrich, who in 2013 decided he wanted to design a sneaker more for utility than for novelty, more for grown-ups than for kids. The result: these High Beam sneakers, perfect for late-night dog walkers, runners, food deliverers, hikers, hunters, or simply for people who want to get noticed. (I wore a pair the next day to the menswear show at the Dallas Market Center and I can guarantee that you will get noticed!)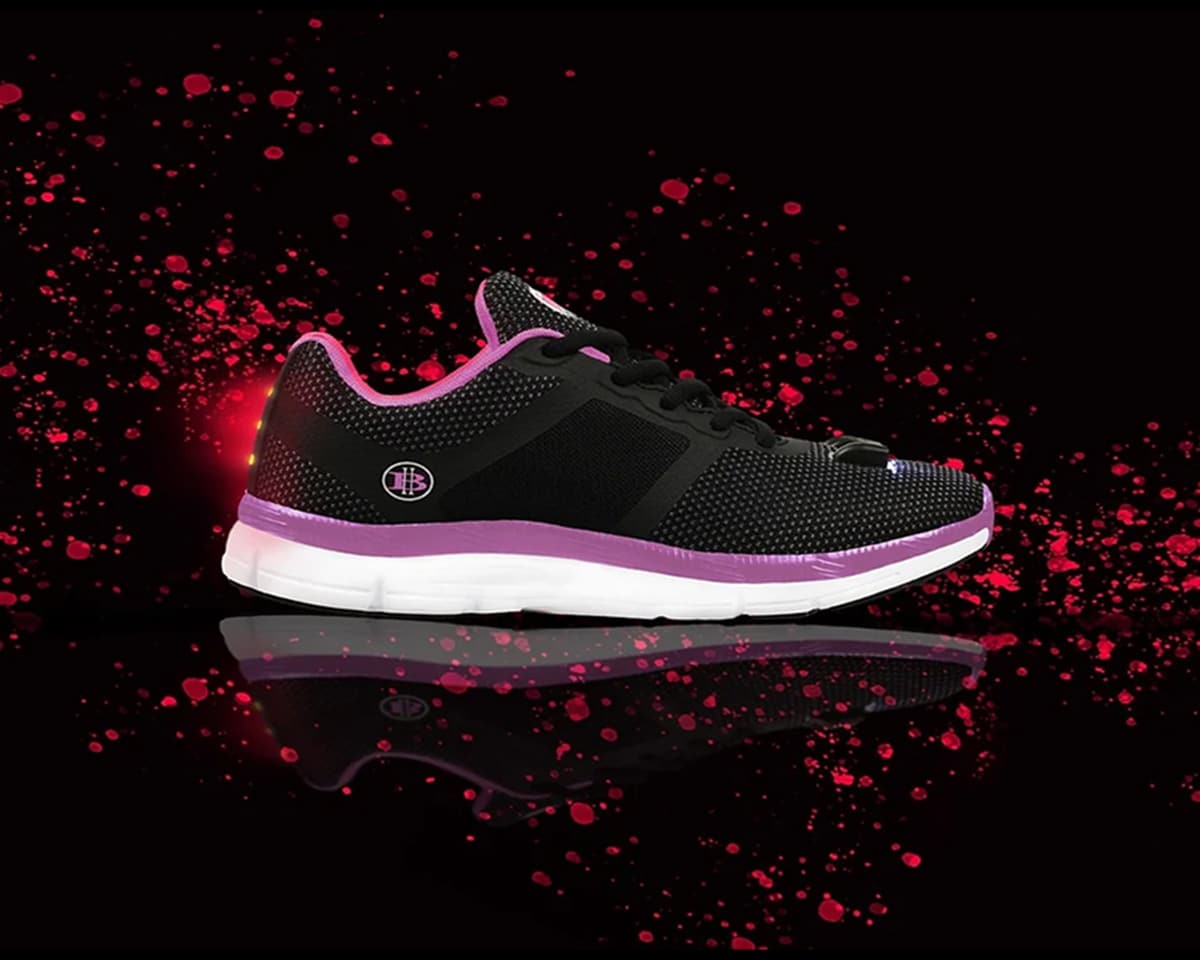 In a nutshell, these very comfortable and stylish sneakers come in full sizes only; cost is $50 wholesale, $110 suggested retail. At the moment, there's just one colorway for women (black with lavender accents) and one for men (blue). The shoes come with two charging cords that easily attach to a button on the outside of the sneaker; for low-tech people like me, how-to videos with easy charging instructions are posted on the website.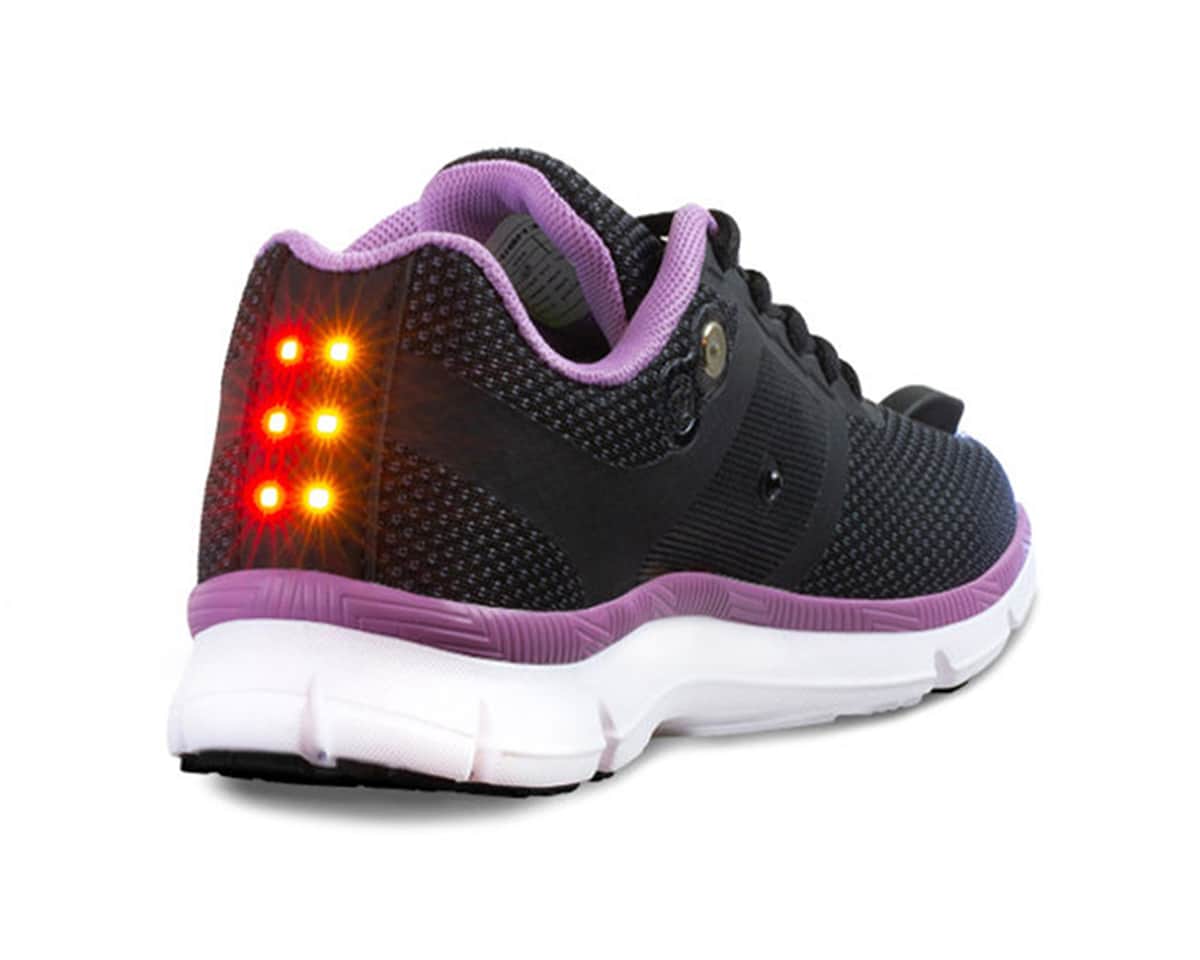 According to Goodrich, the company prides itself on customer service and boasts only one return in the past 100 sales. They will gladly dropship for delivery in two to three days. And for a two-case minimum, retailers receive a glass case display unit that automatically switches into demonstration mode when a customer walks by.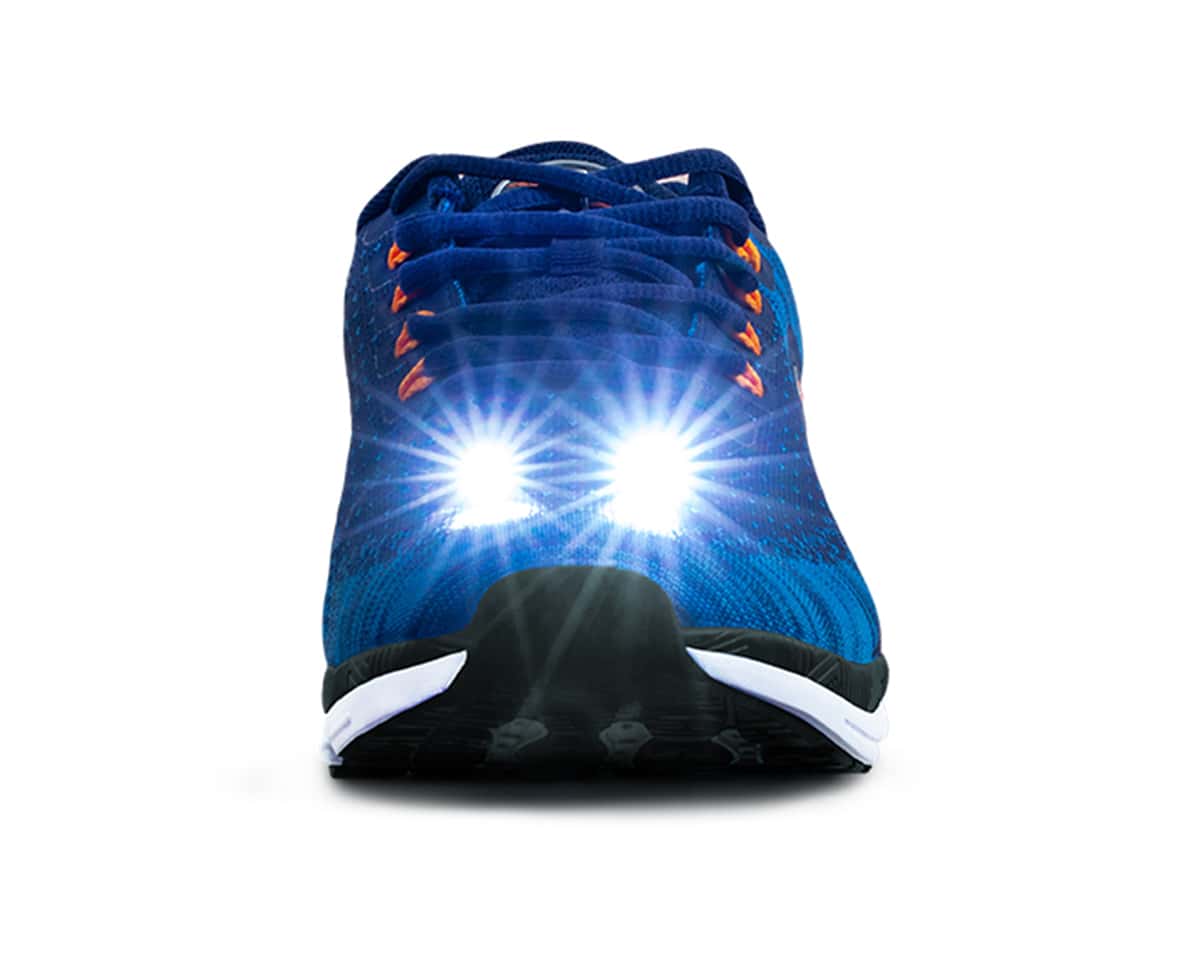 For more info: Circazack@gmail.com (Says Mike, "I'm just selling it; talk to Joe about the technology: joe@highbeamshoes.com.)