FLORSHEIM TAPS ARTIST BEN SMITH FOR NEW CUSTOM SHOE COLLABORATION
American heritage footwear brand
Florsheim
has announced a holiday collaboration with Pittsburgh-based, self-taught artist,
Ben Smith
, for a unique concept that celebrates self-expression and individuality.
Using Florsheim's footwear styles as the canvas, Smith will hand paint a design of the shopper's choice onto the shoes with his own blend of special formulated acrylic paint that will not chip, fade, or wear off the leather allowing for the shoes to be worn for everyday use.
Once a style and color of shoes is selected from over hundreds of options in categories including dress, imperial, royal imperial, boots, casual, and comfortech, a consultation with Smith will be coordinated. During the consultation, image inspirations, color palettes, and other treatments are discussed with Smith in order for him to create a selection of digital rendering mock-ups. The inspiration can range from a vague concept to a specific print or idea and Smith will also provide input and options to create the look.
After consultation, a wide range of design renditions of Smith's interpretation will be sent for approval. Smith then will hand-paint the Florsheim shoes which would take around two-to-four weeks to finish based on the intricacy and scope of work.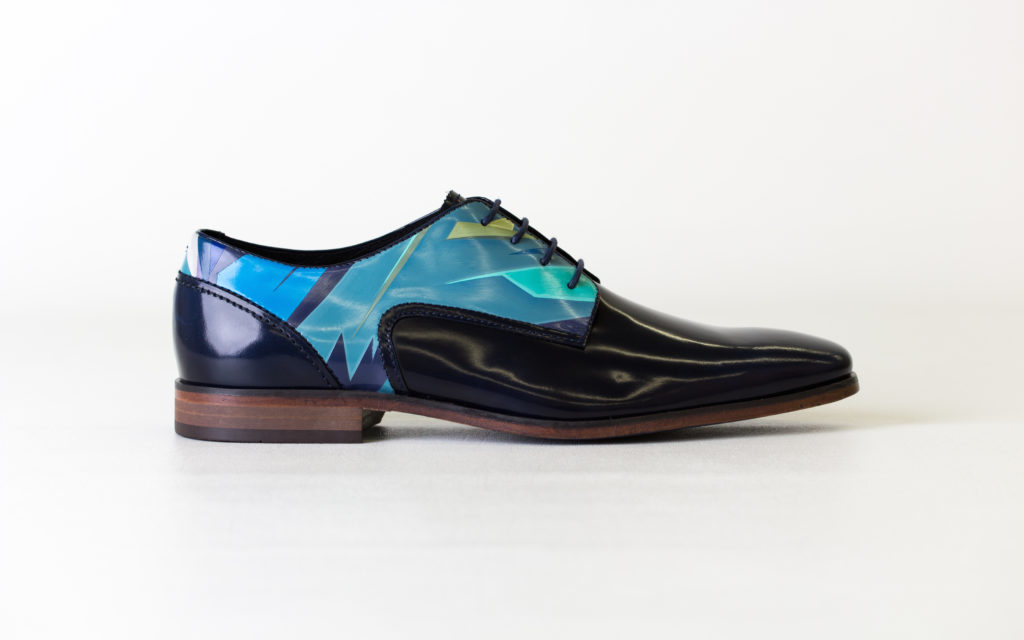 "Some view shoes as an item of function, but at Florsheim we've always believed that footwear defines the man, giving the outside world a look at his personality and individuality," said John Florsheim, president and chief operating officer of Weyco Group Incorporated. "During our initial conversations with Ben, we realized his artistic process, care and detail works towards that same goal, taking it one step further. Allowing one's freedom of expression combined with Ben Smith's contemporary inspired painting aesthetic, we've turned our handcrafted modern footwear into something unexpected, something worthwhile of a second look, because they really are works of art."
"This project with Florsheim was about pushing the boundaries of what can be done on a pair of shoes. Working with the individuals on their own pairs really opened up new and unique possibilities," added Smith. "People have opinions on artwork but working with them one-on-one and drawing from their experience to co-create something bespoke really took it to the next level."
The Florsheim x Ben Smith collaboration, which start at $700 per custom design (depending on complexity), is now available on florsheimshoes.com.