FROM OUR AUGUST ISSUE: MAINTAINING MOMENTUM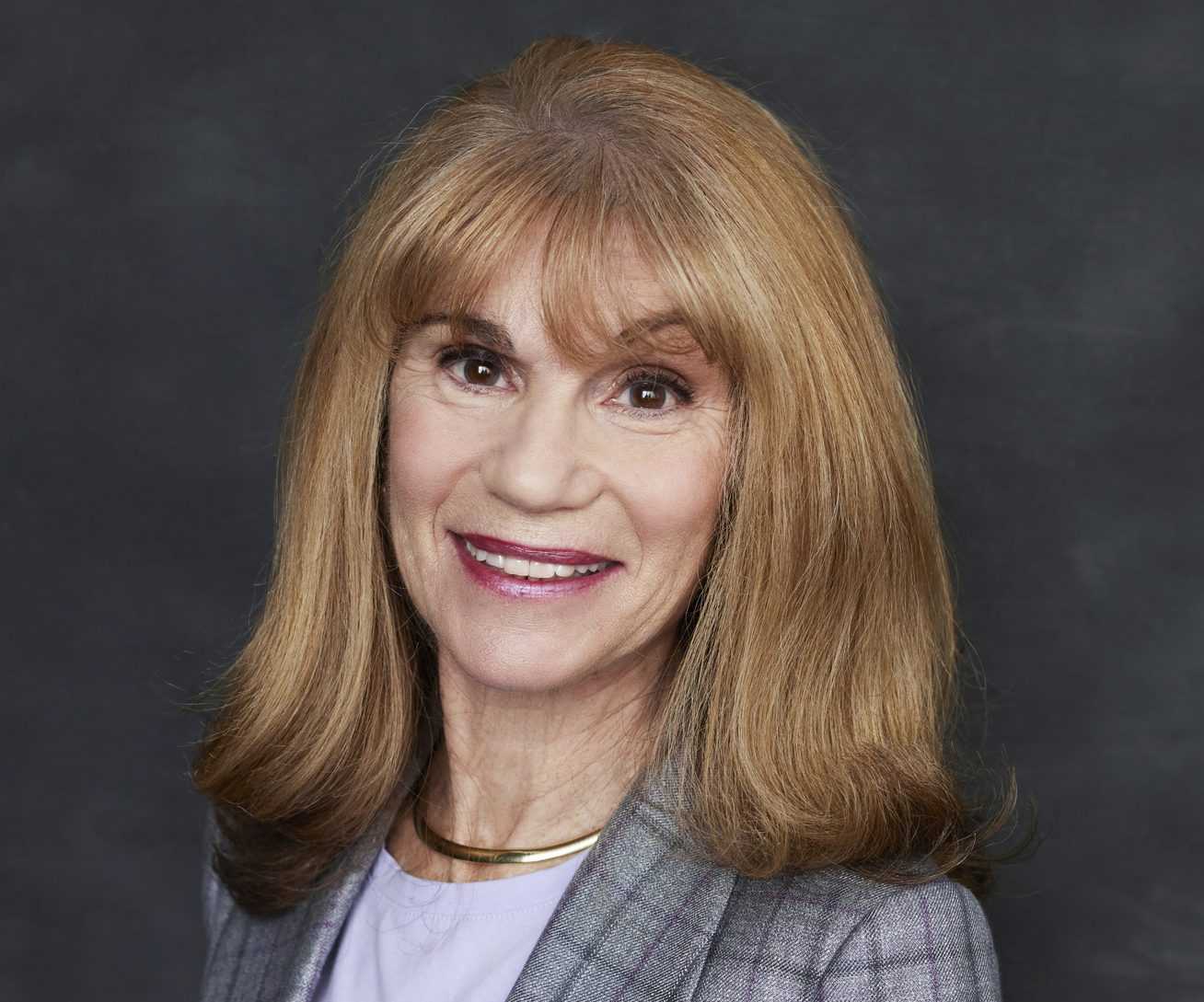 The entire MR team is proud to present our August 2023 issue. Haven't gotten your copy, yet? Feel free to page through a digital copy at Issuu, and we'll continue to post individual stories on MR-mag.com. If you haven't been getting MR in print, be sure that you are on our mailing list for future issues by completing this form.
Who could have predicted it? After a record-breaking tailored clothing year in 2022, few retailers expected to maintain the momentum. But being optimists at heart, most planned aggressively ("if we don't plan up, why be in business?") and are now admittedly surprised by how well clothing sales have held up. According to Blacks Retail founder Steve Pruitt, "Clothing categories have had incredible momentum over the last couple of years, and they look to continue strong at least through spring of next year. Among our client base, suit sales were up 24 percent this spring over last; sportcoats and soft jackets are showing a 37 percent gain. They're selling at all price points: $1,000 to $2,000 retails at many mid-level stores, and even $6,000 soft jackets in luxury stores. The trend should continue at least through spring of next year."
Best Sellers
Blacks Retail breaks down 2023 YTD clothing volume into the following categories: 24% suits; 37% sport coats and soft coats; 9% dress pants and 30 percent MTM/special order. Retailers share mixed reports on what's selling best. For some, it's mostly traditional basics; for others, traditional suits have clearly slowed down (and in some cases, have come to a screeching halt) while fashion and newness continue to drive sales. "We sell mostly basic suits that can be worn for weddings, funerals, and business," says Robby Miller at Miller Brothers in Atlanta, whose business is one-third custom/MTM with key brands Hickey Freeman, Samuelsohn, and Byron. (He plans to replace the Hickey label with Heritage Gold, essentially the same luxury product, now produced in Montreal.) Also sticking to a mostly basics approach, Dan Kocks from M. S. McClellan says they do not do well with fancy suits. But at Logan's in Lexington, Kentucky, Elliott Logan notes that sportcoats in plaids and windowpanes are currently the driving force. Ben Magnuson at MP3 in Minneapolis reports strong sales of tailored clothing in bold colors, patterns, and year-round fabrics at $1,500 to $3,000 retails from Canali, Cucinelli, and Isaia.
Says Chris Lambert from Christopher James in Fort Wayne, Indiana, where tailored clothing is about 40 percent to total menswear volume, "Our suit business is strong, both off the rack and custom. Guys are still going to weddings and are not happy with the dated-looking stuff in their closets. We carry a broad range of product, from Betenly and Byron to Canali. We do very well with TailoRed, Hart Schaffner Marx, Jack Victor, and Coppley. Our custom business centers on Scabal fabrics in a Coppley make. Custom is great because we don't need inventory, although thanks to guidance from Jay Purkhiser at Management One (whom I've worked with for 20+ years), we haven't had big markdowns on off-the-rack clothing. We have far more problems getting rid of sportswear than clothing."
According to Joe Orlando at Joseph Orlando in Pittsburgh, sportcoats are selling in colors and patterns, and there are even a few DBs. "It's no longer all navy blazers. We bring in a couple of DBs every season. It's up to us to promote new looks."
Numerous retailers singled out Canali as their backbone brand. "Both off the rack and custom," says Dan Kocks from M. S. McClellan. "Canali is aspirational, and it fits. Once the customer tries it on, it's sold. What's more, they fulfill custom orders in four weeks." Elliott Logan praises TailoRed, HSM, Hickey Freeman, Jack Victor, and Samuelsohn; Dan Kocks is selling Oxxford, Canali, Hickey Freeman (soon to become Heritage Gold), Samuelsohn, Jack Victor, and TailoRed. Chuck Hellman is on fire with Coppley, Etro, and Canali. Bottom line: smart retailers continue to reevaluate their mix, trading up where possible and always looking out for increased margins.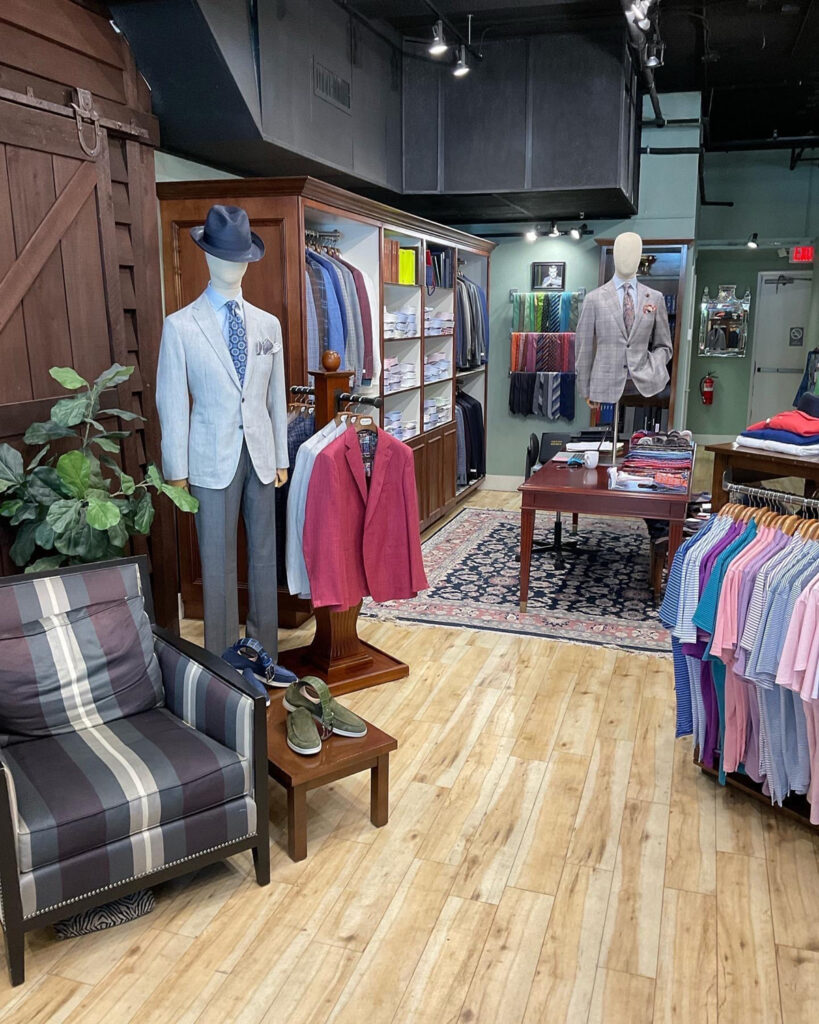 Margin Mentality
Many retailers praised the healthy margins that tailored clothing has generated of late. Says Robby Miller, "For our private label, we use Peerless TailoRed and Jack Victor. We aim for three to four times markup on these goods. Empire and Byron are also good margin labels for us."
Blacks founder Steve Pruitt weighs in with much wisdom: "The clothing business continues to drive cash flow to our menswear operations. Price increases have not yet slowed sales. But we need to remember that coming out of the pandemic, we made more money with less inventory. Retailers should return to more disciplined planning in case fall '24 gets challenging."
Challenges Ahead
As robust as recent tailored clothing business has been, retailers recognize that it's cyclical and unlikely to continue indefinitely. Several spoke of challenges on the horizon, among them erratic deliveries from suppliers. "The lead times are too long and the request for extensions too many," writes Magnuson at MP3. "The suppliers with market share are those who prioritize speed to market."
Robby from Miller Brothers also bemoans unreliable deliveries. "Spring '23 deliveries were not good, and our pre-season early trips to NYC have not translated to more timely shipments. While vendors are talking a good game for fall '23, who knows what will happen? Vendors need to keep their in-stock, in stock!"
Elliott Logan cites competing with vendors online as a continuing challenge. He also mentions overhead and expenses increasing faster than sales volume and finding talented tailors and strong sellers. And the quintessential conundrum: how to add excitement to the mix while staying in stock on basics.
Dan Kocks worries about the dramatic price increases in clothing, and also about finding qualified tailors. Says Wally Naymon at Kilgore Trout in Cleveland, "A key challenge for us is to continually review our vendor assortment. In their quest for more business, many of the brands independent retailers helped establish chose to sell to department stores that cannot move the product at regular price. By the time we go on sale, these majors have already reduced the prices 40–50 percent on their websites, thus diminishing the effectiveness of our initial markdowns."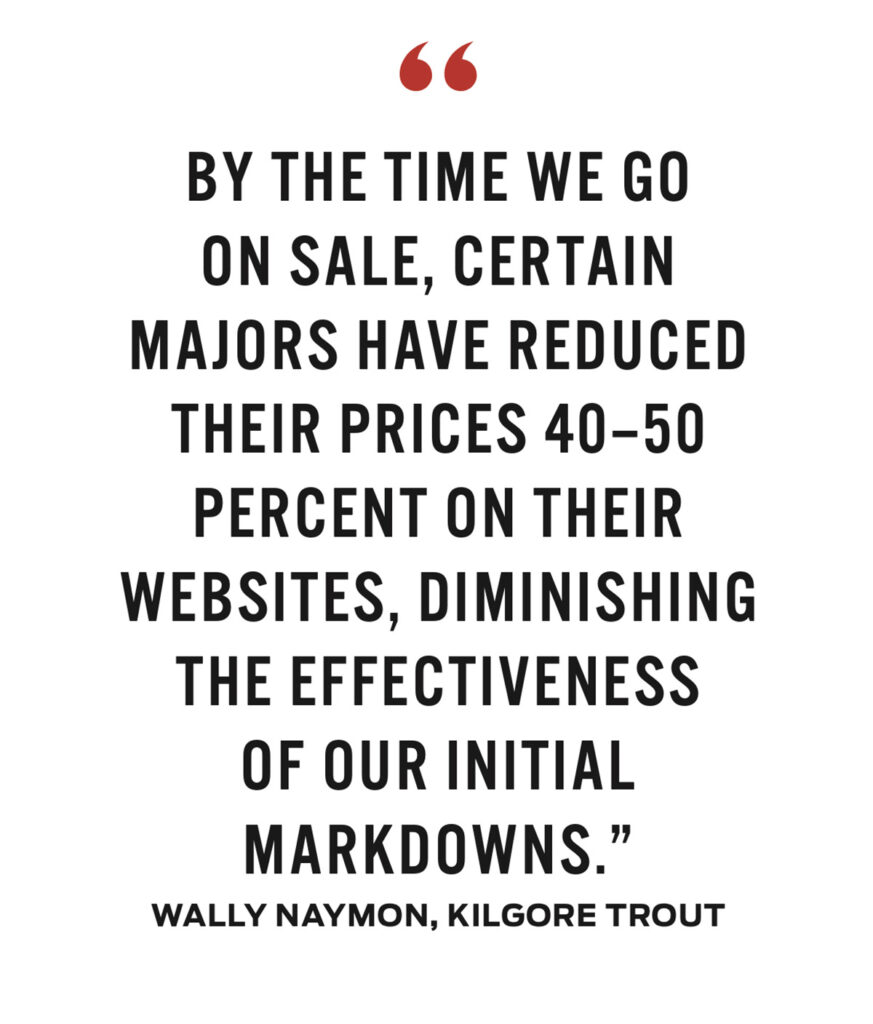 Change In The Works
According to our survey, retailers are making numerous changes in their clothing business. Nick Hilton from Hiltons in Princeton, New Jersey, is looking to narrow down his vendor structure, to expand price levels—both up and down—and to train staff to be custom experts.
Magnuson at MP3 is looking to expand overshirts and layering jackets. Chuck Hellman is increasing his buys to show customers that Hellman's truly believes in tailored clothing. (He showcases 90 fully dressed and accessorized mannequins on the selling floor, half of them devoted to tailored clothing.) Kocks from M. S. McClellan has a goal to integrate more tailored clothing throughout the store. Many stores are restructuring key clothing classifications to better identify growth opportunities, according to Marc Weiss at Management One.
Yet most seem to be missing a major growth opportunity: introducing those looser, drapier, less structured tailored looks shown extensively on European runways for spring 2024. Unfortunately, many retailers insist that their customers are not yet ready, not even for the DB models and pleated trousers that have been ubiquitous at Pitti Uomo in recent seasons. But how will customers ever be ready if their favorite stores aren't showing these new looks? We're not talking hugely voluminous models here, but rather softer styles with some drape and movement. Surely, it's time for a model change!
Advice From The Experts
Ed Scott from Retail One Group concisely sums up today's clothing business: "Tailored continues to perform at retail. I think it's one of the best values in the market: excellent sell-thru and great margins."
Marc Weiss from Management One agrees, adding that inventory management is key to strong results. "Profits should remain strong," he predicts, claiming that discounting is less of a concern. "Retailers have shortened their markdown period, going deeper and more targeted. We expect the second half of this year to remain strong and we're bullish for 2024. Independent retailers continue to show resilience."
Fred Derring from DLS confirms strong clothing business among his stores and the increasing strength of MTM/custom. "While business execs might not be back full-time to the office, they're still going to functions and want to wear clothing that's unique and customized. I also project a return to fuller cuts, pleated trousers, wider lapels, and DBs. Retailers who present these new trends with conviction can make them happen. It's time."
Image, top: Clothing by TailoRed.