SOCIETY FINDS: FIVE FOR THE FUTURE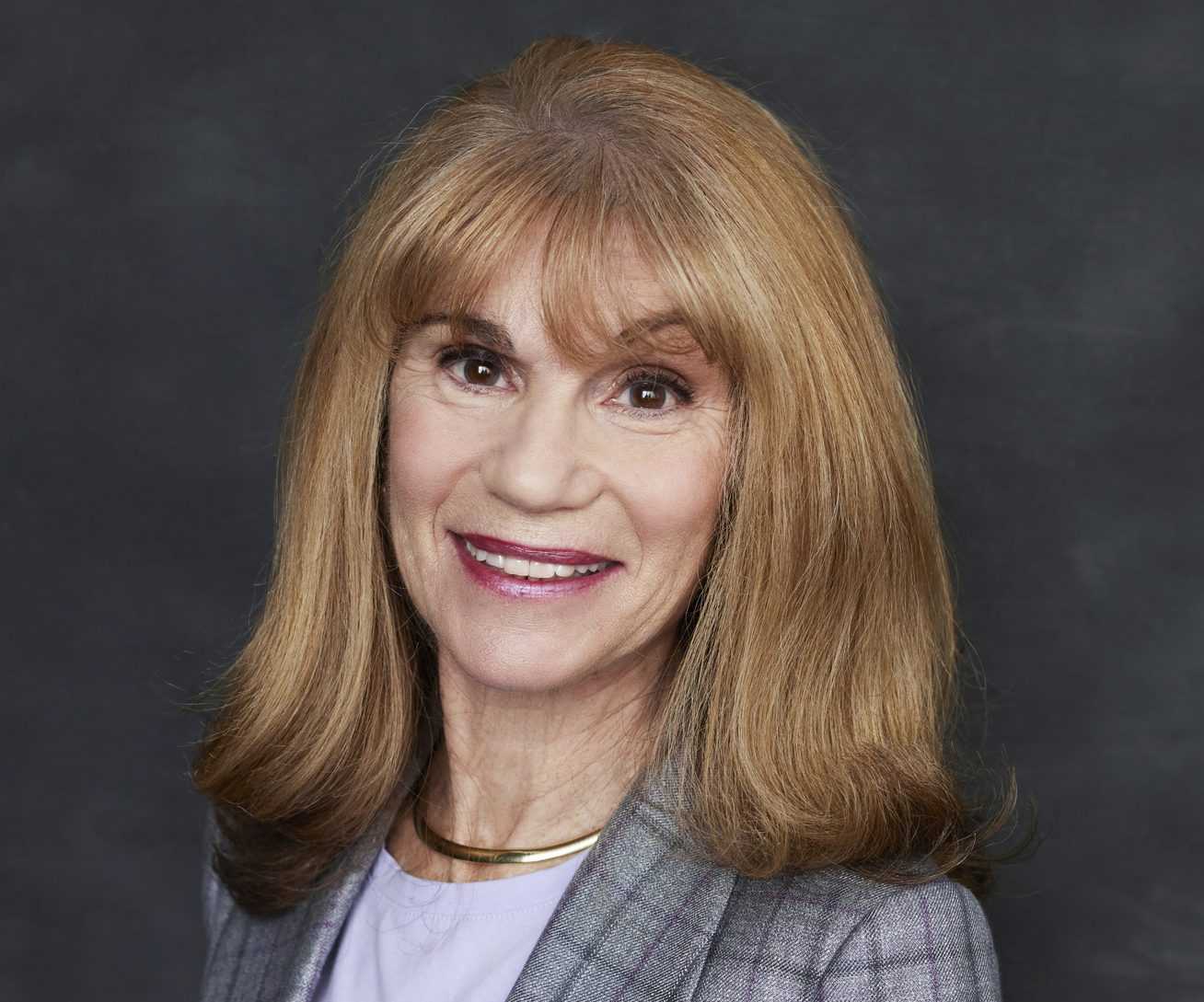 A few things caught my eye (and even stopped me in my tracks) when I recently ran though the 4th floor of what was once Brooks Brothers on Madison, a perfect midtown venue for an upscale menswear trade show.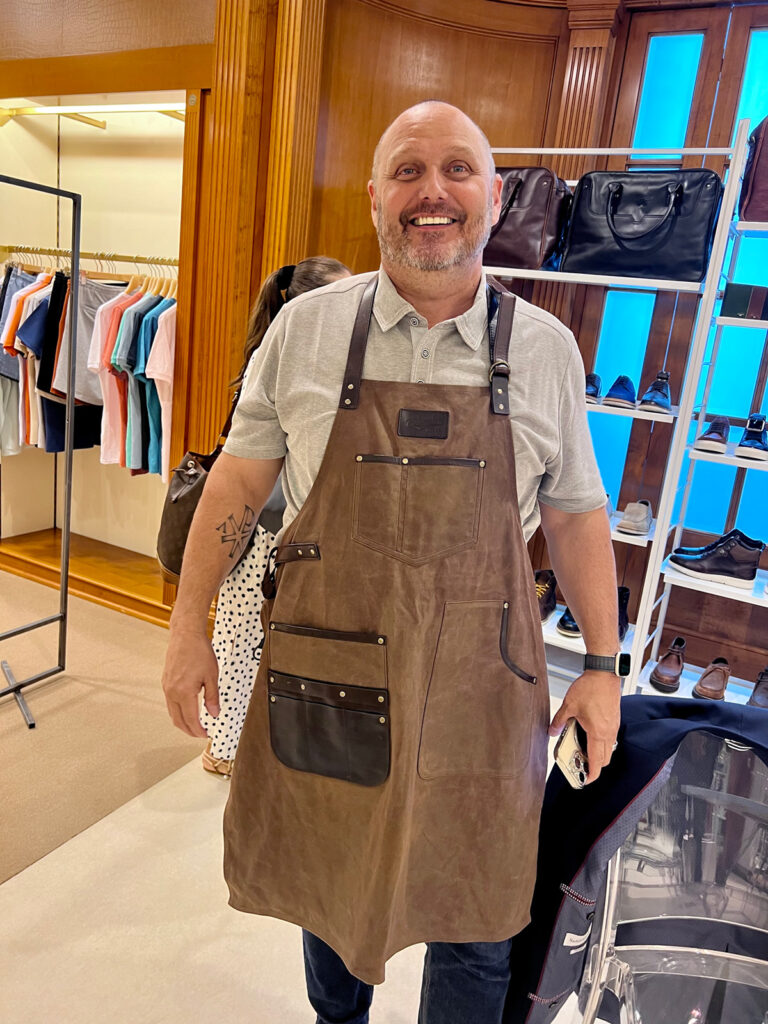 My favorite item, believe it or not, was a workman's apron at Milwaukee Boot Company. Sales VP Phillip Dumond was my model. At $119 suggested retail in lightweight canvas with leather trim, I believe this item will be a home run for Christmas and Father's Day selling, for the dad (carpenter or fashionista) who has everything else!  Also at Milwaukee Boot Co, cool leather sneakers, oxfords, boots, belts and bags, priced to sell at $165 to $495. Great stuff!
Contact: phillip.dumond@wdmfootwear.com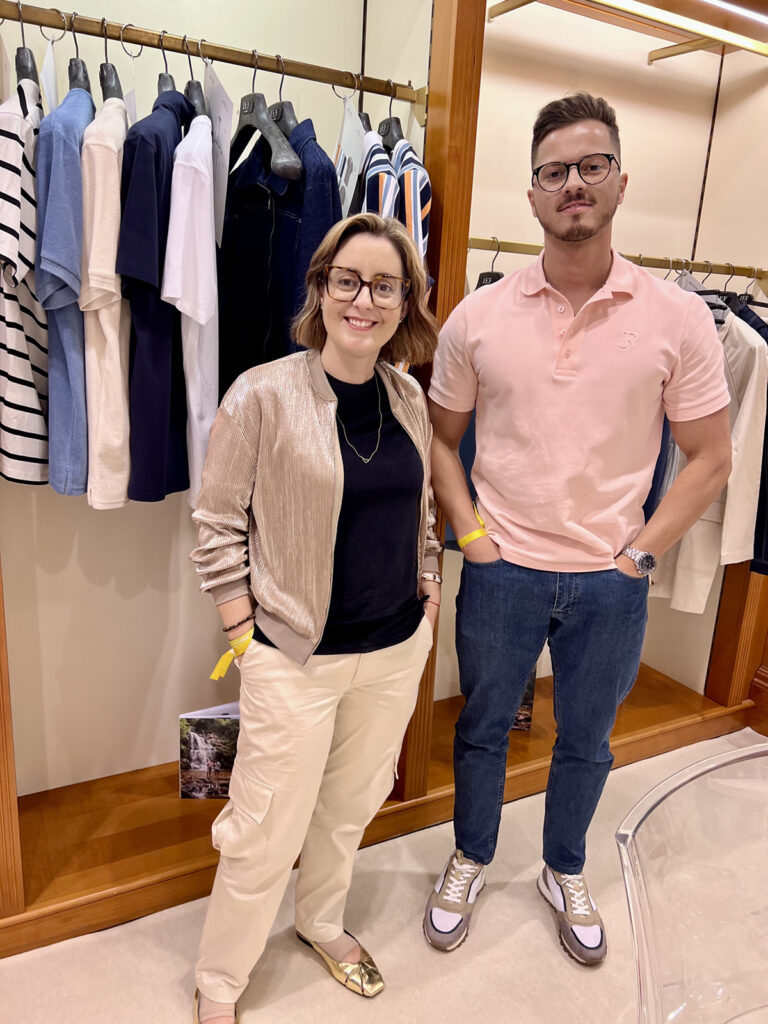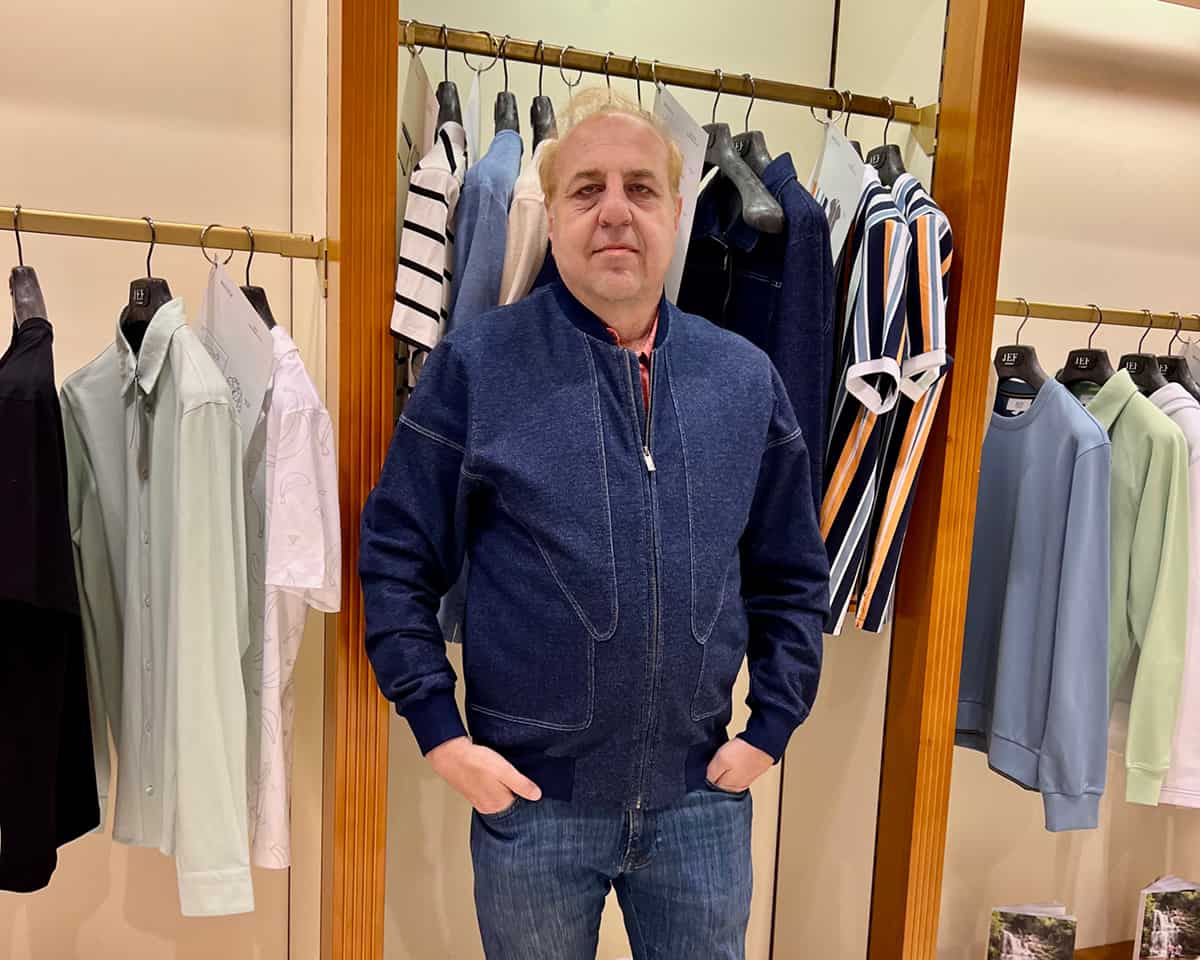 Carla Maldonado and Jose Fernandes (son of the company founder) are the young team representing JEF, a brand crafted in Portugal with some interesting product. My colleague Brian Lipton gravitated right to a fabulous cotton/elastin bomber jacket, modeled here and priced to retail at $337. We also loved the made-in-Portugal t-shirts that are soft, sustainable and ultra-lightweight, available with or without a custom monogram. Contact: carla.m@jef.pt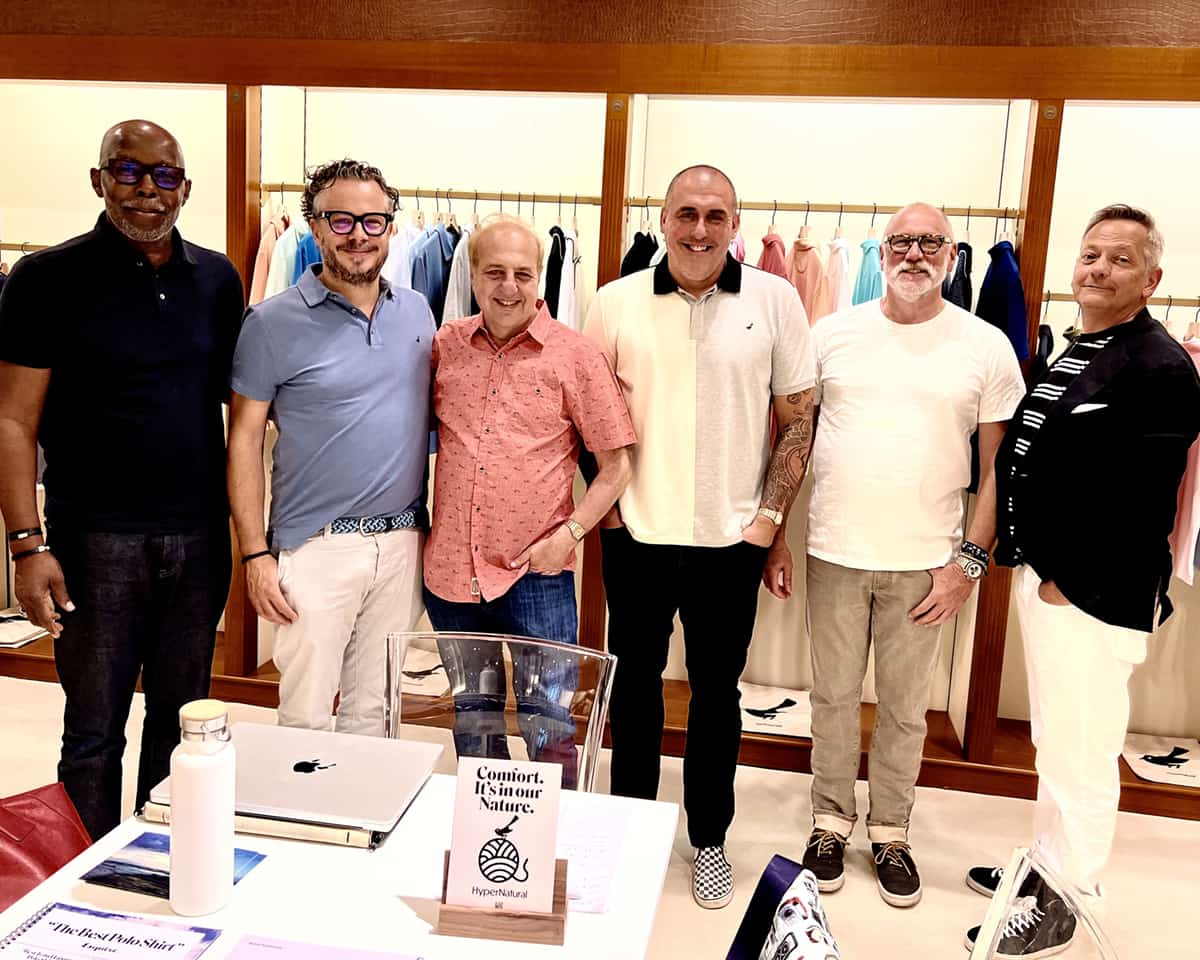 Speaking of sustainable, the MR Team is always excited to visit Hypernatural, founded by Chris and Christian and recently repped by Sid Stumacher on the west coast, Gary Williams in the northeast, Chuck Bush in the South, and Rick Port in the Southeast. This super sustainable brand boasts unique cooling and anti-odor powers thanks to its exclusive yarn that features jade stone and crab shells. Retailers who have tried the product are coming back for more! Contact: chris.kolbe@hypernaturalstyle.com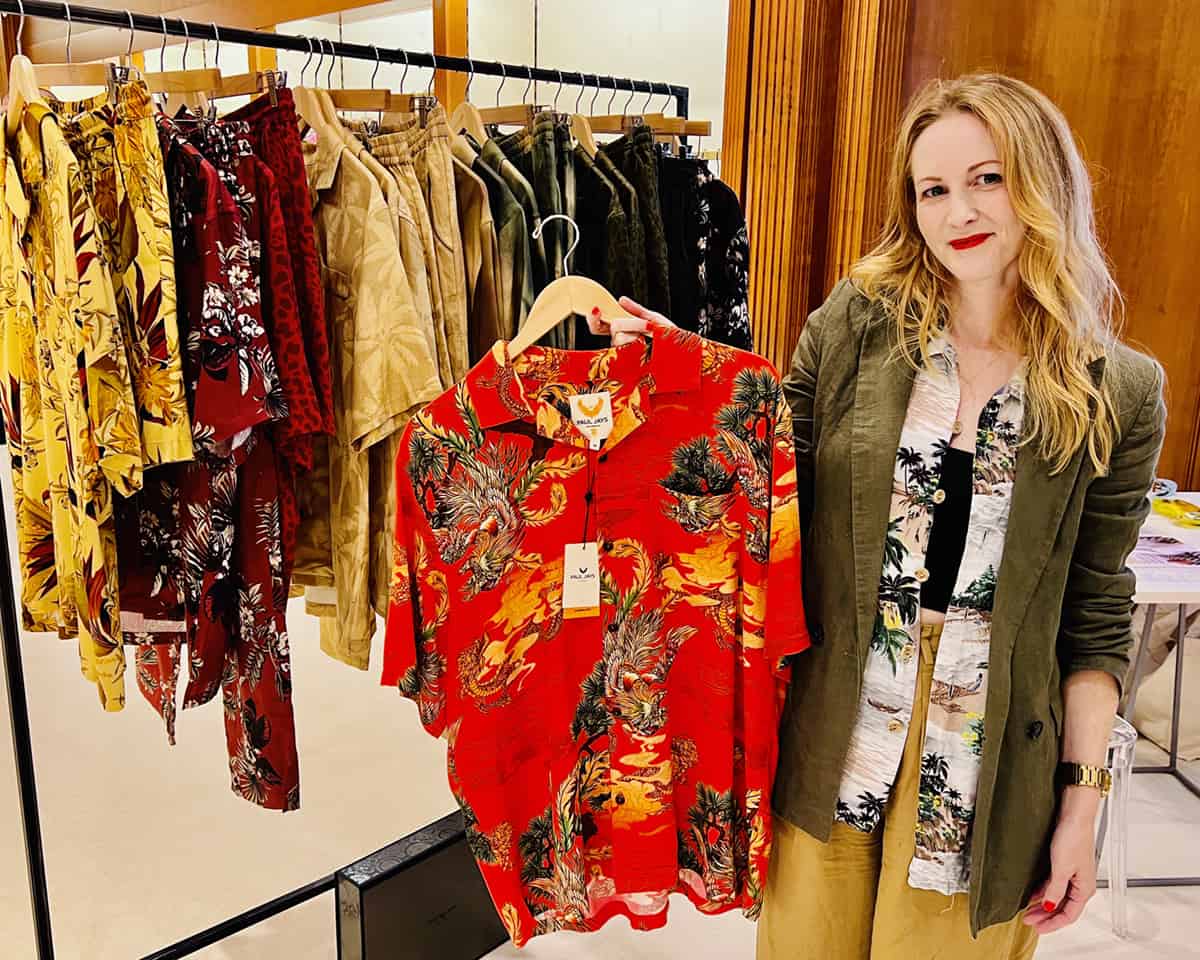 A real find was a new brand, Paul Jays, an LA-based husband/wife team in business since November 2022. The product is gorgeous original prints on viscose or linen shirts ($275-$295), pants ($300) and shorts ($210-$220), all suggested retails. Creative Director Kelley Ryan is a true artist and her designs are unique and fabulous! Check them out at pauljays.com or kelley@pauljays.com.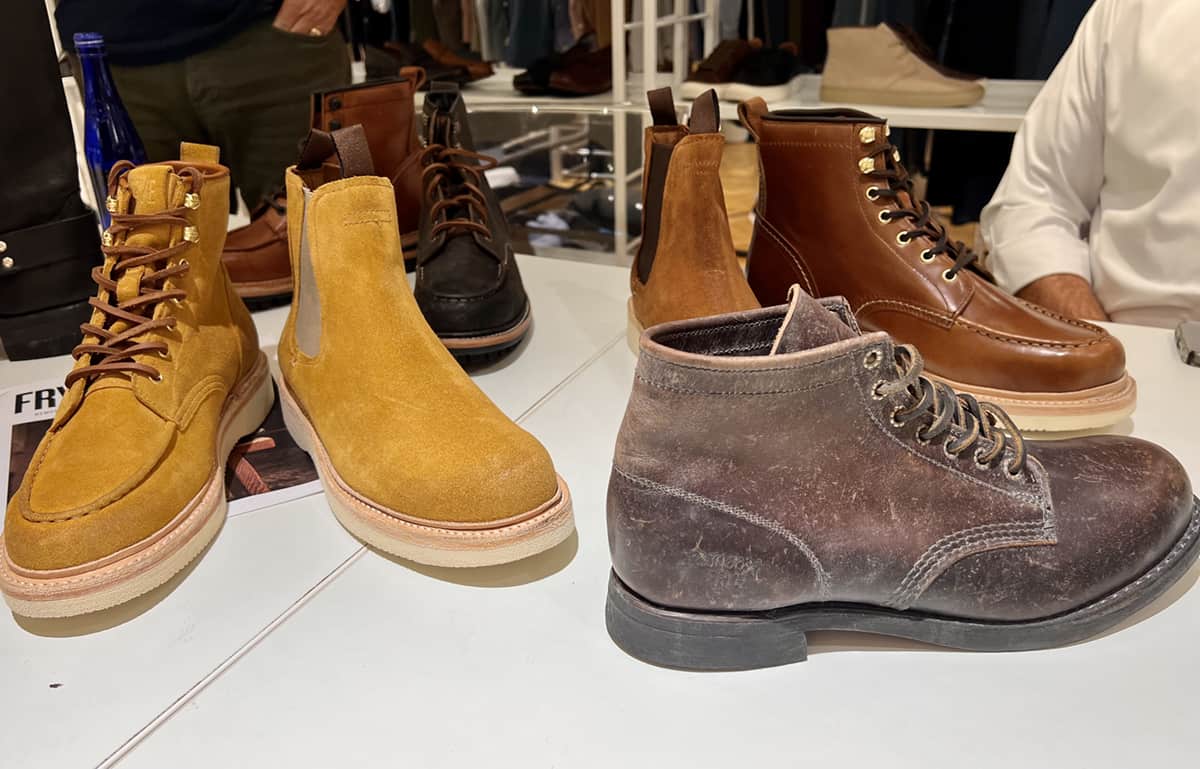 Footwear Unlimited is now a licensee for the iconic Frye brand (owned by ABG). They showed some fabulous sneakers, loafers, driving mocs and classic boots, ranging in price from $178 to $495 retails and made in Arkansas, USA! I especially loved the Prison Boot (made without a shank)—authentically beat-up and precluding escapes. Contact: mattjoyce1112@gmail.com.
[Image, top: Always a delight running into Marc Zimmerman and Vinny Gatto of Incubator1 at the shows.]