FROM OUR AUGUST ISSUE: SOCKS APPEAL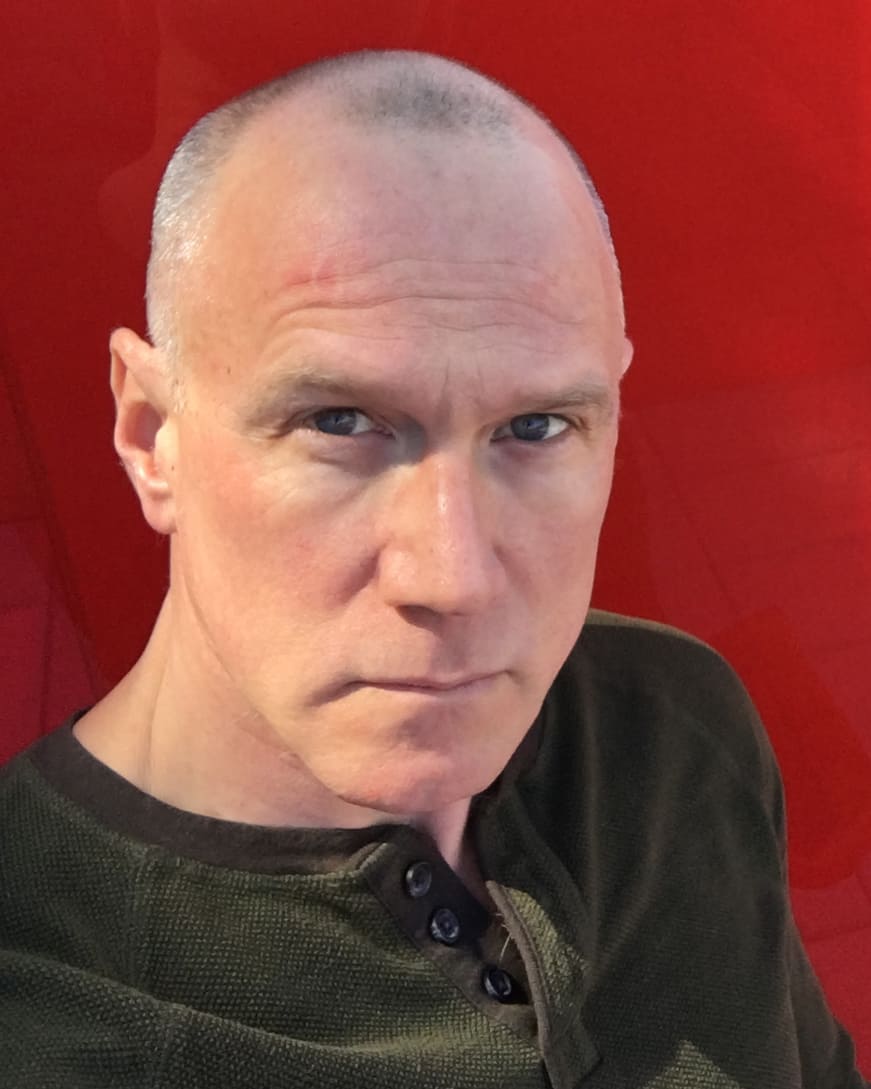 The entire MR team is proud to present our August 2023 issue. Haven't gotten your copy, yet? Feel free to page through a digital copy at Issuu, and we'll continue to post individual stories on MR-mag.com. If you haven't been getting MR in print, be sure that you are on our mailing list for future issues by completing this form.
With fashion moving towards a fuller, more relaxed, layered silhouette, somehow the days of cropped, skinny trousers revealing bare ankles seem numbered. According to a recent article in The Atlantic, "Kramercore" — inspired by the character from the television show Seinfeld — is, among other things, about "sack pants that pull up a little short at the ankle to reveal white socks…." While there's something to be said for the frugality of grabbing a 10-pack of basic whites at the local big-box, we think that hosiery represents a fantastic opportunity for sartorial expression that – ahem – stands on its own.
According to WebMD, compression socks are great for athletes and people who stand all day at work (menswear retailers, maybe?) but many have all the style of a medical device.  We like this pair
[shown above]
for its vintage "tube sock" appeal. MSRP $38. Contact Kristi Huber, kristi@vimvigr.com.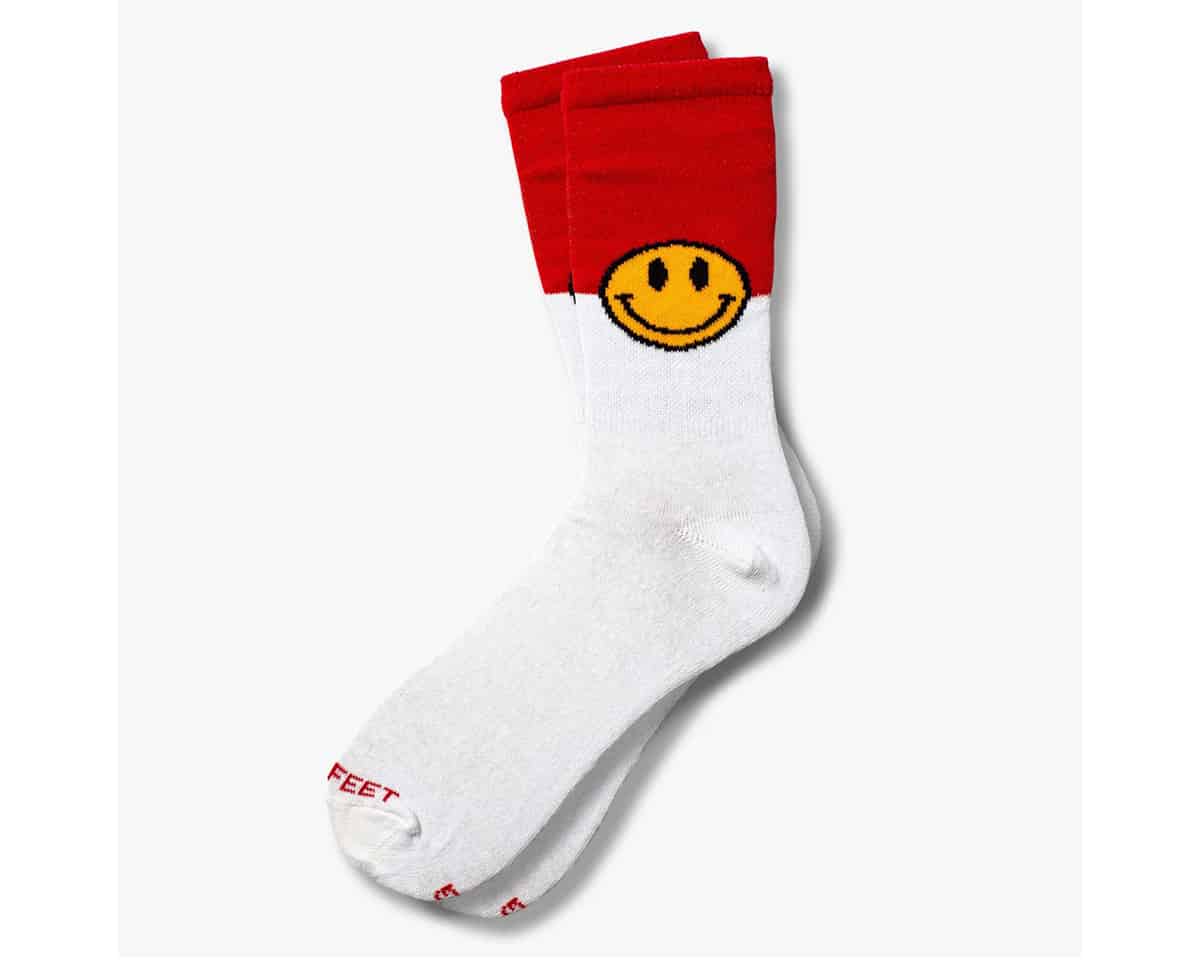 This Minneapolis-based brand donates 50 percent of its profits to nonprofit organizations working to end youth homelessness. We're fond of this '70s throwback smiley face motif. MSRP $19. For more info, head to hippyfeet.com.
Injinji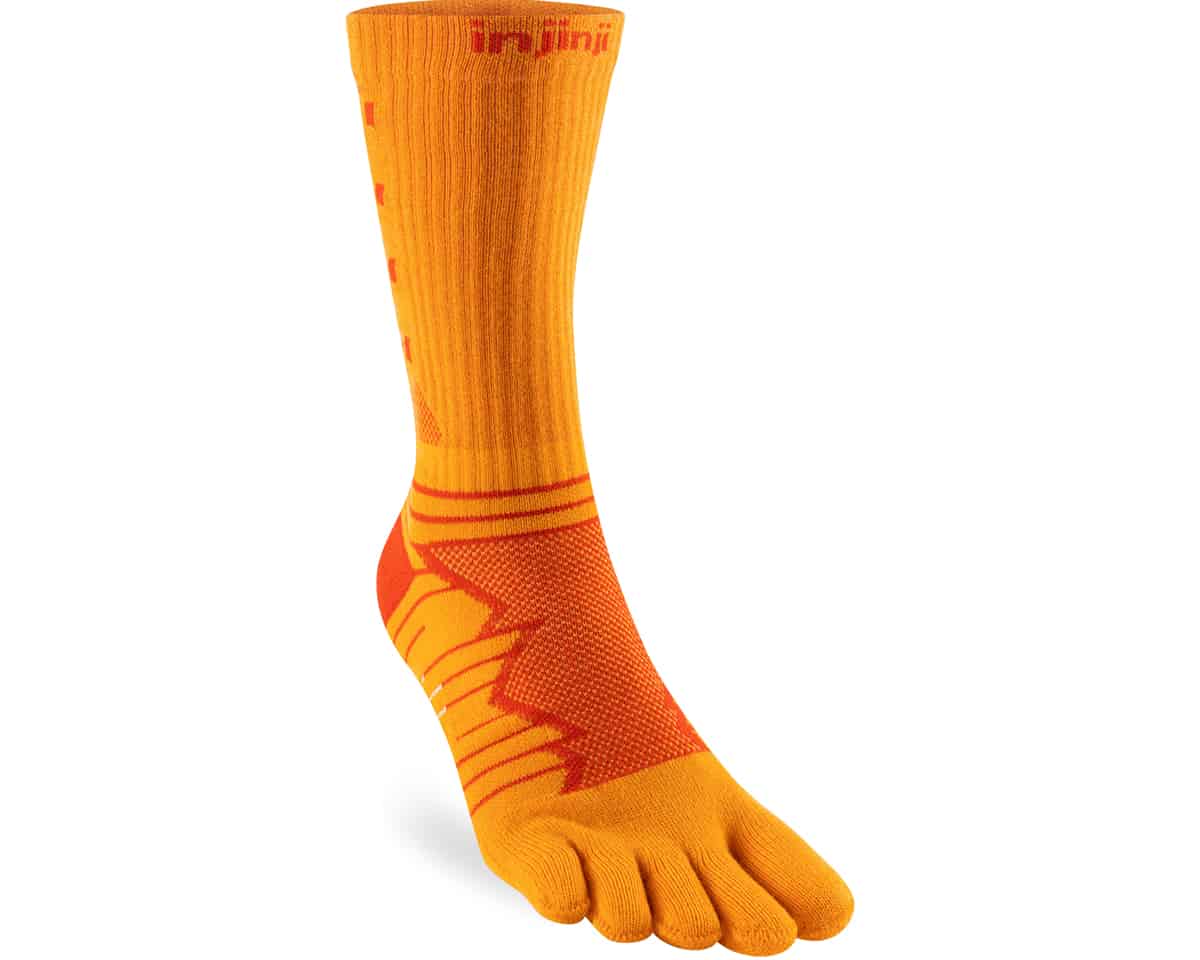 This little piggy went to market? This crew sock features Coolmax, comfy cushioned terry throughout the foot, extra arch support, light compression, and mesh for extra ventilation. MSRP $19. Contact Tim Dalton, TDalton@injinji.com.
Bresciani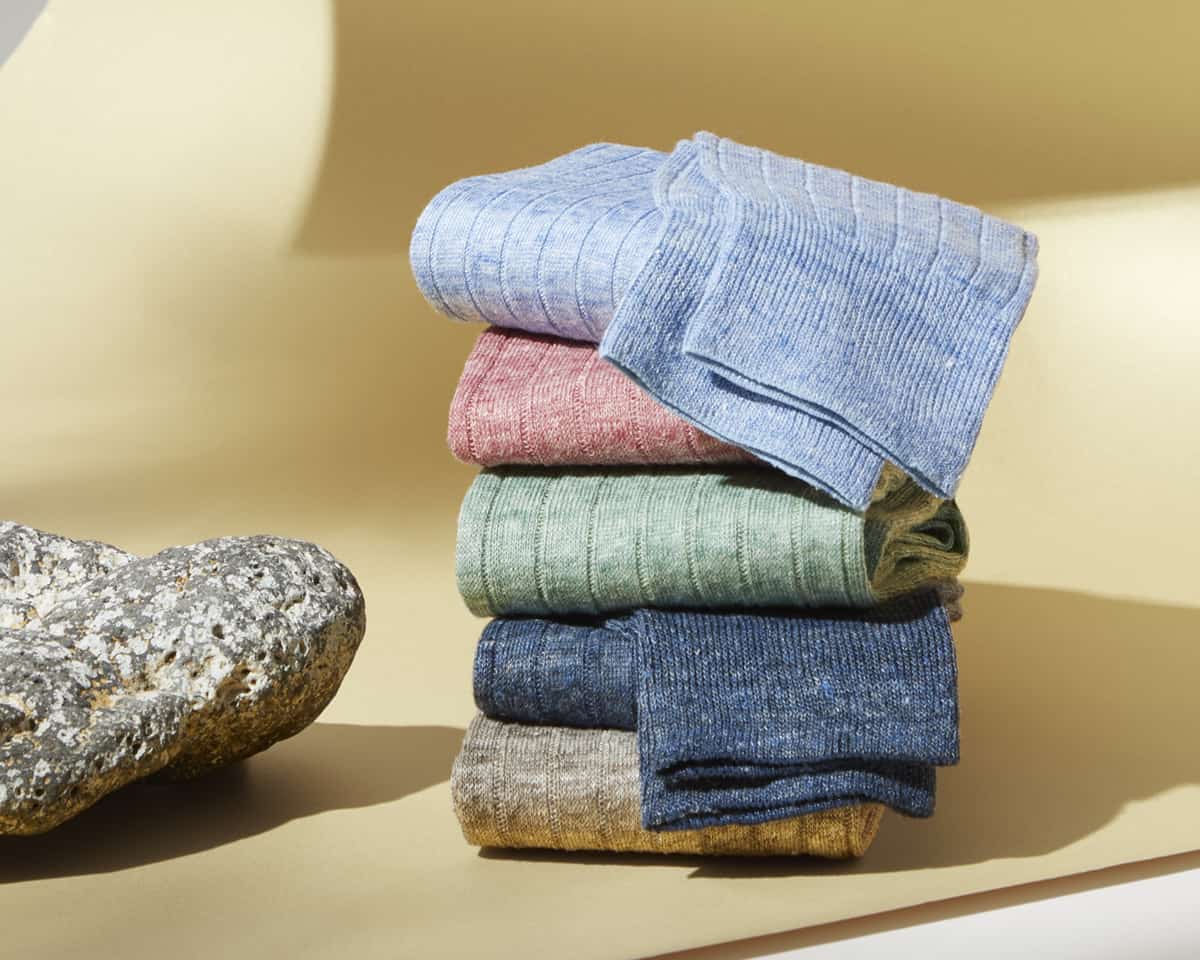 Upgrade the summer sock game with 100% linen styles from Bresciani of Italy. They're naturally breathable, moisture-wicking, temperature regulating, and extremely durable. Just like a favorite linen shirt or suit, these socks offer an elegant look and feel. MSRP $35. Contact Jennifer Clapp at J.R. Clapp, LLC, jennifer@jrclapp.com.
Far Afield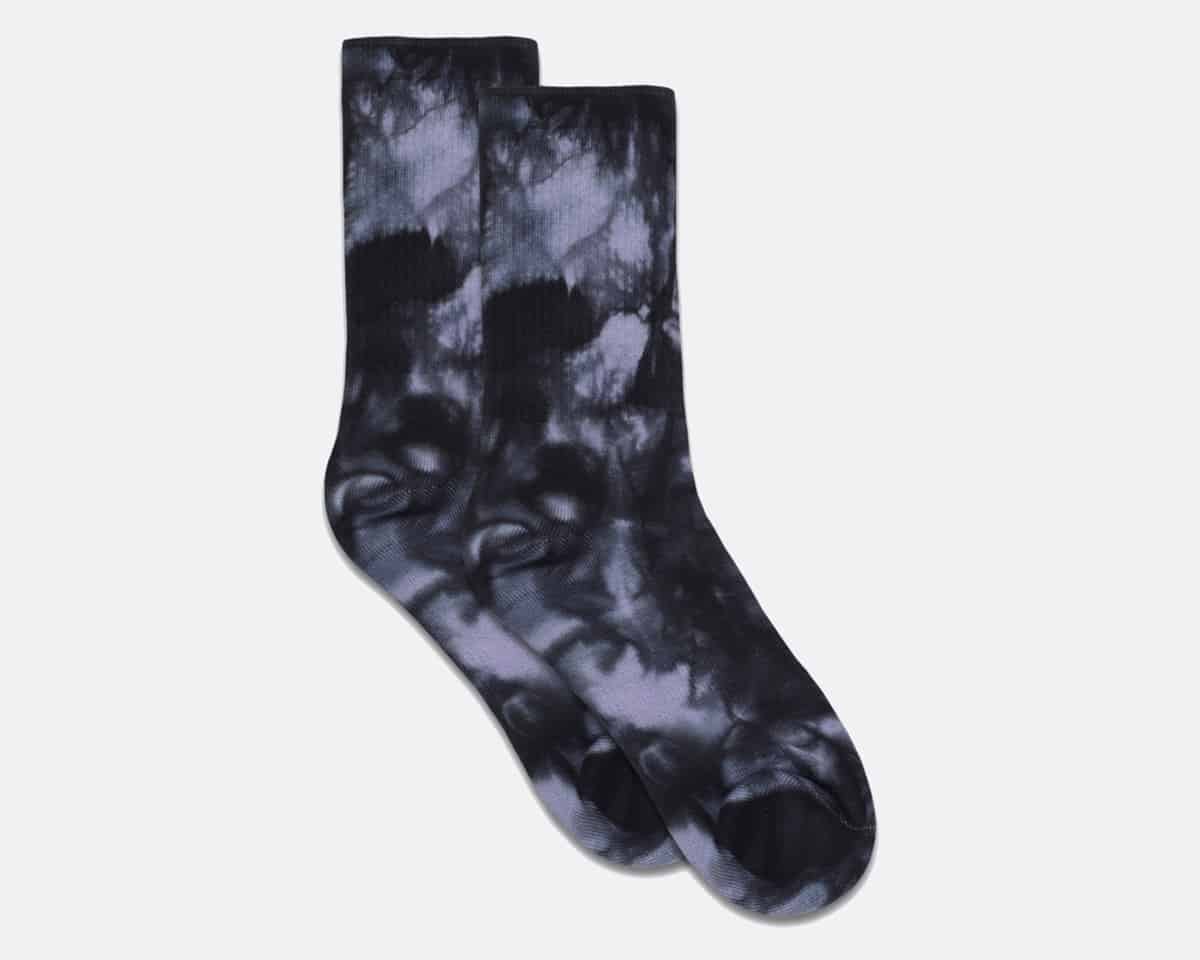 We like the quiet subversiveness of this trippy — yet tasteful — tie dye pattern, and love that they're made from an organic cotton blend. In Meteorite Black, MSRP $24. Contact Jennie Arnau, Peregrine Showroom, jennie@peregrineshowroom.com.