FROM OUR AUGUST ISSUE: FASHION FUTURES

The entire MR team is proud to present our August 2023 issue. Haven't gotten your copy, yet? Feel free to page through a digital copy at Issuu, and we'll continue to post individual stories on MR-mag.com. If you haven't been getting MR in print, be sure that you are on our mailing list for future issues by completing this form.
Cashmere Quiz: Why Mongolia?
With menswear's increasing focus on luxury, it's time to brush up on why Mongolia's cashmere production is so widely revered.*Mongolia's harsh natural climate, rugged terrain and extreme cold temperatures provide ideal conditions for cashmere goats to produce an incredibly soft and warm undercoat. The goats' natural adaptation to the harsh environment results in high-quality, densely packed fibers.
*Mongolia's nomadic herders have developed a deep understanding of the goats' behavior, grazing patterns, and nutrition, enabling them to manage and maintain the health of the herds. Collaborating closely with these herders ensures fair and ethical practices that empower local communities and provide herders with a stable income and economic opportunities.
*The cashmere produced in Mongolia is distinctive due to its natural luster, warmth, and softness. These unique characteristics make Mongolian cashmere highly sought after by discerning consumers worldwide.
*Cashmere quality is determined by fiber length and thinness. Compared to the industry average of 19 microns, Mongolian Cashmere is the longest and thinnest ranging from 13-14 microns, which is considered extremely soft and results in a luxurious hand/feel. The longer staple length of Mongolian cashmere fibers contributes to their durability and ability to be spun into high-quality yarns and fabrics.
*Mongolian cashmere production acknowledges the interconnectedness of human activities with the natural world. Every step of the production process is carried out with minimal negative impact on the environment, prioritizing the well-being of the goats and the preservation of grazing lands.
*Mongolian cashmere is often associated with ethical practices. The traditional nomadic herding lifestyle ensures that the goats are free-range and not subjected to harmful practices. "As a Mongolian Cashmere brand," states Unenbat Chuluunbat, CEO of GOBI Mongolian Cashmere USA Corp, "we take immense pride in embodying the harmonious union of heritage and innovation." —KAG
Putting the AI in Supply ChAIn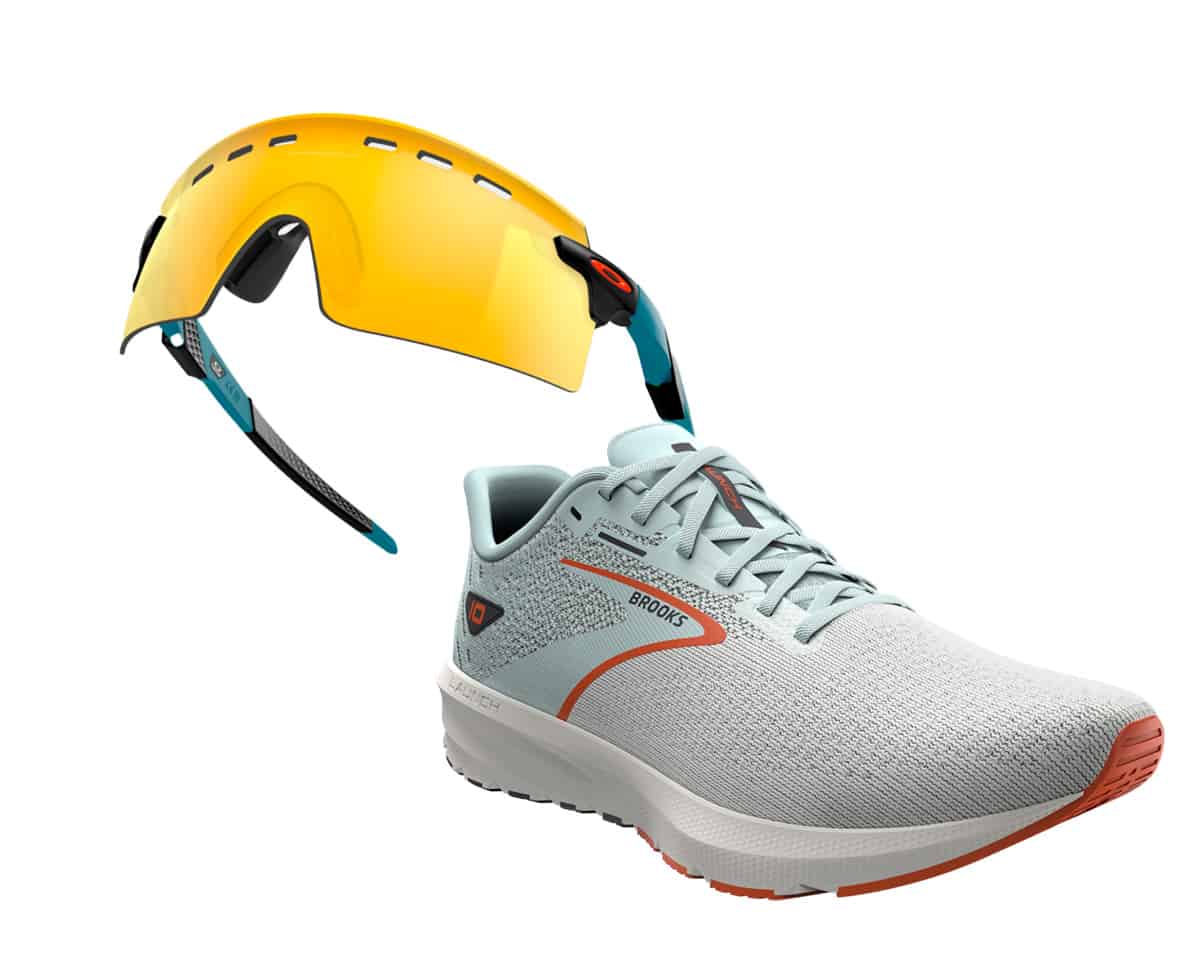 Supply chain is a term we have all become too familiar with in the last few years. With a global economy, we're increasingly aware of how production and staffing decisions upstream can have big impact at the cash register and beyond. As our industry and governments emphasize sustainability (see our Guest Edit on p. 32) and ethics, there's even more at stake: Laws like the French AGEC (Anti-Waste for a Circular Economy) and our own Uyghur Forced Labor Prevention Act are placing a lot of responsibility on the shoulders of brands. How can you be sure that the brands you're selling will satisfy your customers' concerns about everything from minimizing water use to fair labor practices to safe materials? Many brands are turning to services that utilize AI to monitor practices from point of origin right down to the warehouse.
One such service, Pivot88, is a platform that manages product at the SKU or P.O. level, powered by AI to provide just such insights to its clients.
"Digital allows us to trust and connect with our supply chain, our design and development teams, our legal teams, and our customers," explains Xavier Laforge at Oakley. "All of us need a combination of this data, and Pivot88 is allowing us to surface this information as and when we require it. By having our suppliers and factories input all components used on our finished products, we not only have the carbon footprint of finished goods, but we know Tier1 to Tierx of our supply chain. Now we are integrating this to our ecommerce Product Information Management system so that we can be 100% transparent with our end consumers.
Another company, TrusTrace, has partnered with Brooks Running, enabling Brooks to make progress in its commitments to tracing its supply chain.
"Visibility into the factories that manufacture Brooks products, materials and raw materials is critical to ensure our responsible sourcing standards outlined in our Supplier Code of Conduct are upheld," explained Dave Kemp at Brooks.
See Pivot88.com/case-studies or TrusTrace.com for more information. —JRJ
The New Normal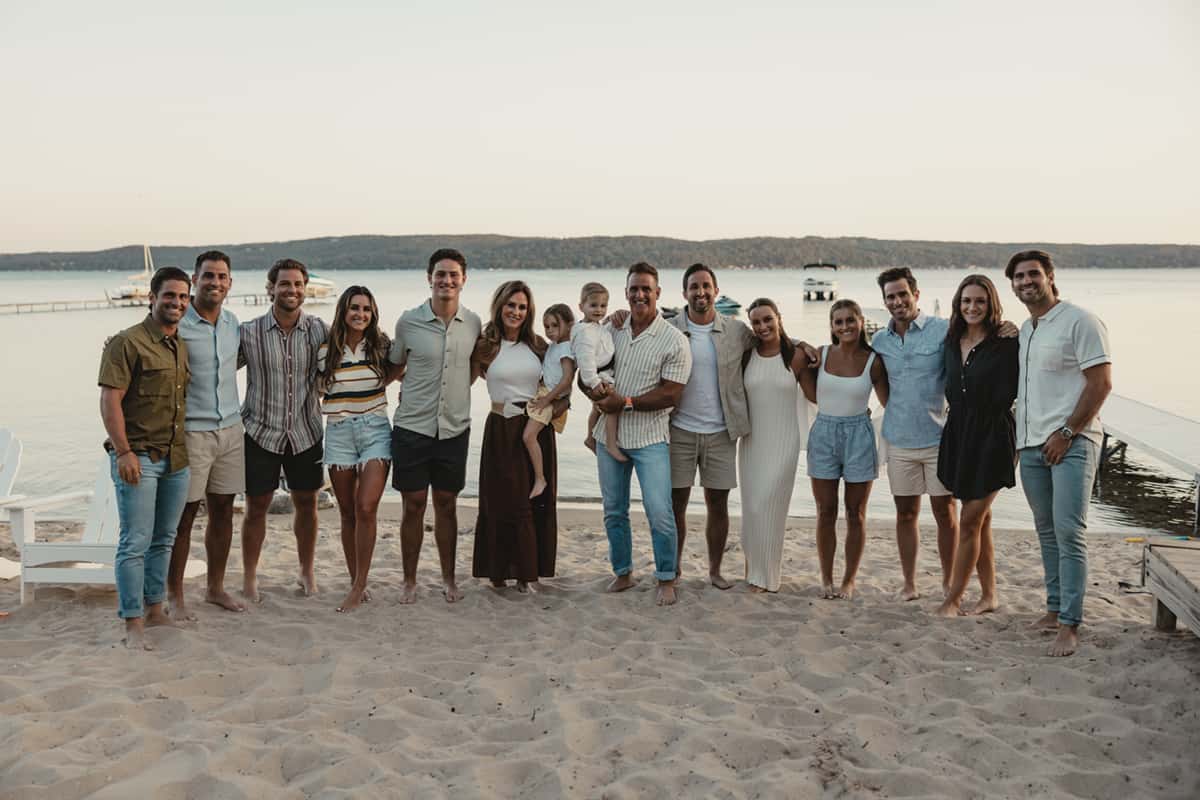 There's nothing normal about The Normal Brand, a sportswear company founded in 2015 by Jimmy Sansone, then an investment banker and the oldest of 10 siblings. The business now includes eight stores (six opened this past year), a growing wholesale component, women's fashion and fabulous lookbooks featuring family members as models. (It doesn't hurt that this is a great-looking family!)
As Lan Sansone explains it, "The idea hit when my oldest brother Jimmy was out shopping for a normal shirt. He quit his job and moved into my parents' basement to work on it full time. My brother Conrad and I joined him, and we
run it together. Other family members help in various roles: Nikko handles our real estate; our mom designs all the stores…"
Fundraisers, charities and collaborations with athletes and country singers have been part of the brand's DNA from day one. The spring 2024 collection is their best yet: comfortable, affordable, on trend but not trendy. Check them out at Chicago Collective, booth 10078, or contact lan@thenormalbrand.com. —KAG