SPONSORED: ITALIAN STYLE – ACHIEVING UN DIECI PERFETTO (A PERFECT "10")

Today we've gathered a few images of dapper men (courtesy of No Chaser Magazine) from June's Pitti and provided guidance for where savvy retailers — who are visiting the Chicago Collective — can find smart Italian looks of their own.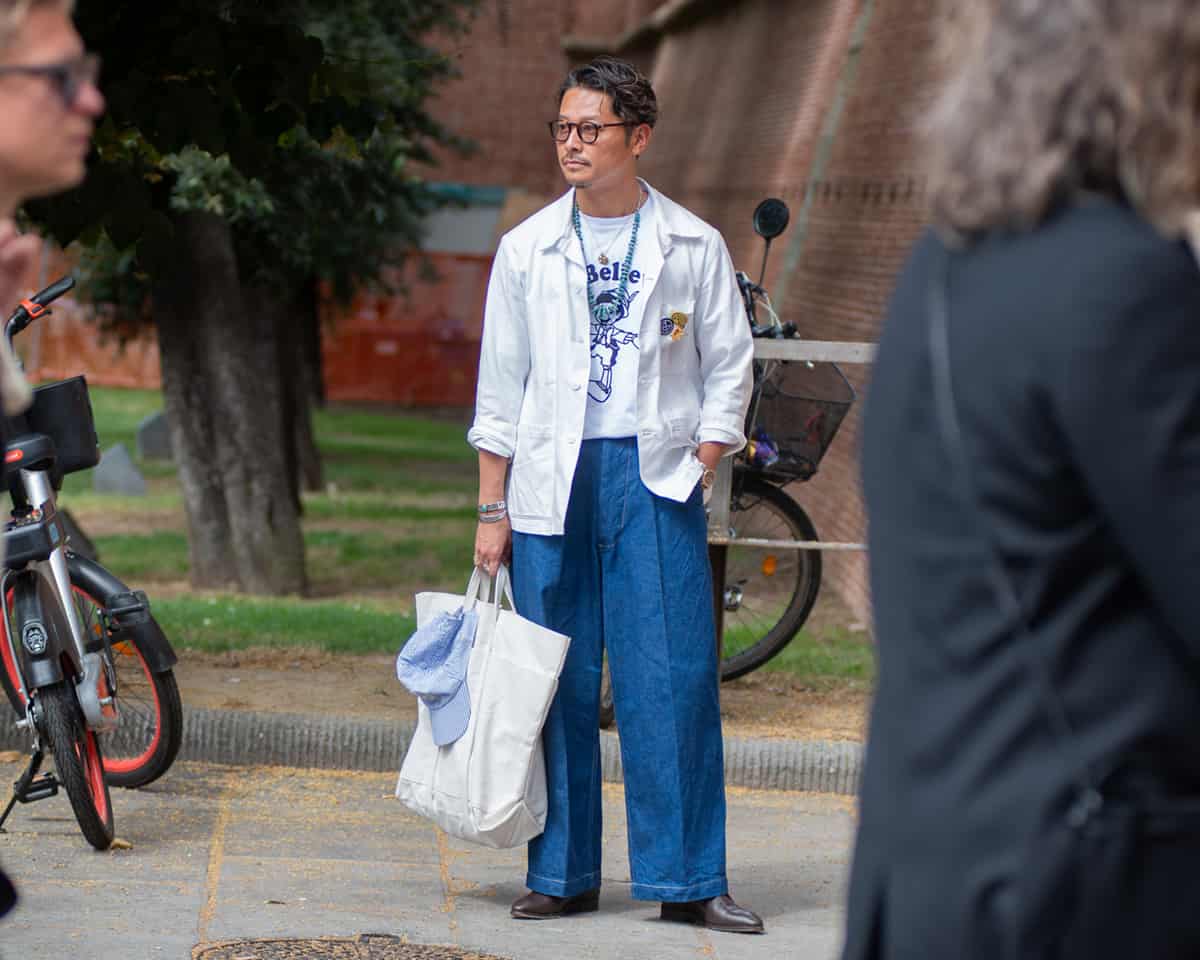 Mood Indigo
While blue is a perennial favorite in menswear, the indigo hue has ruled the roost for the last few seasons and shows no signs of slowing down.
Loose Change
Bringing the comfort of home to the office and beyond, menswear in general is moving (slowly) towards a more relaxed fit, especially in today's less structured sportscoats and suitings.
Layer it on
It's not just for autumn anymore! Layering allows us to easily move from hot days outside to overly air-conditioned environments with ease, and also allows for that most ancient form of sun protection – clothes!  
Chore thing
Trust us on this one: this trend still has legs —er —arms. The chore coat is a perfect upgrade from a denim trucker jacket, and an easy transitional piece for today's office environment.
---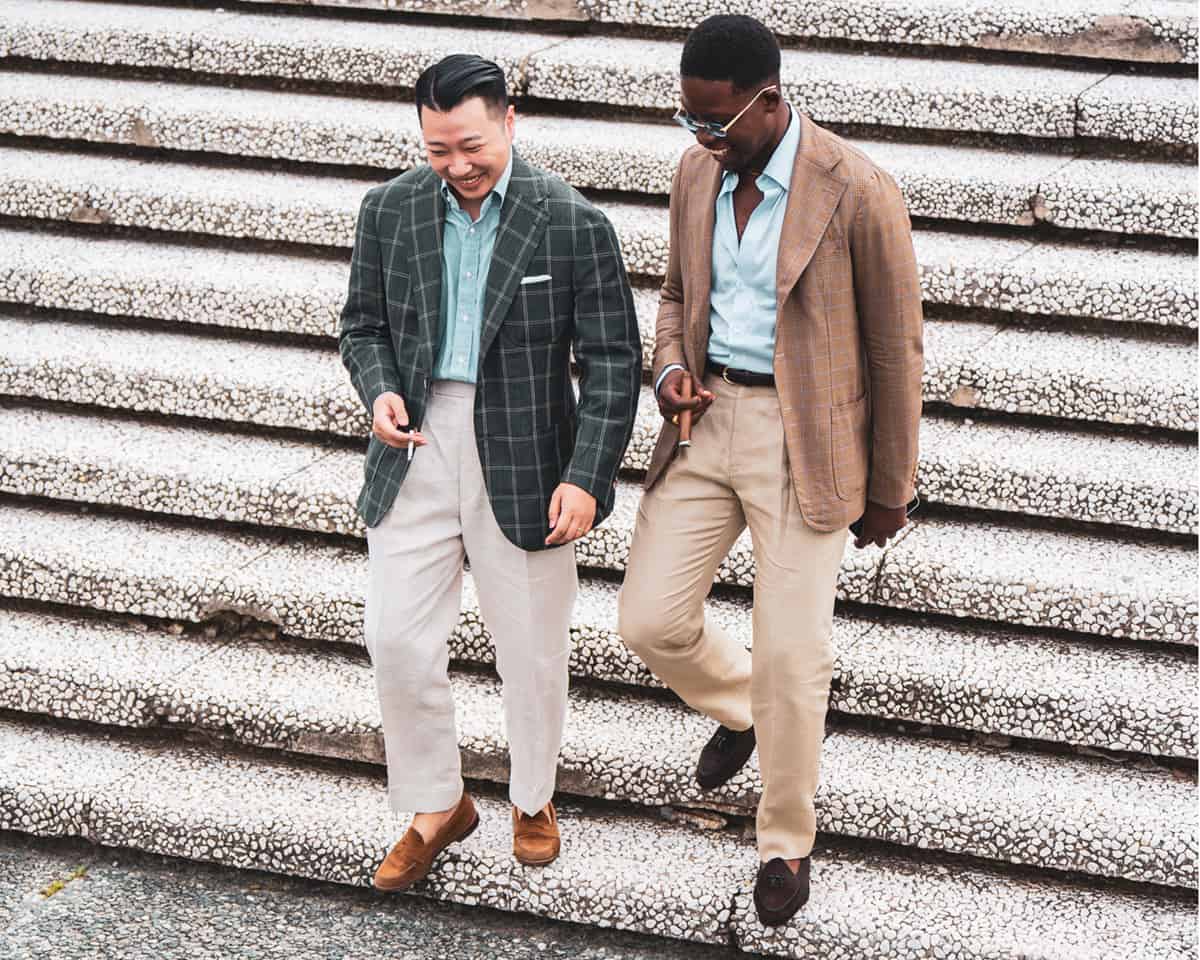 Pattern Recognition
From stripes to checks to plaids and more, a tastefully patterned jacket is the summer wardrobe's secret weapon. It instantly adds panache to lightweight dress trousers as well as denim, khakis, and chinos while making a perfect foil to a solid linen shirt or even — these days — not shirt at all!
Sunshine in your Pocket
Not a trend, per se, but until neckwear returns to the dress code, a proper pocket square lends a certain finesse. Wear cotton or linen versions folded, neat and clean, as shown here, or go for bold silk or wool challis designs, puffed and tucked into a breast pocket, just so.
Khaki-Tobacc-ey
Khaki, Stone, Tobacco, Tan, Camel, Ecru…. Yes, these earthy hues are another menswear classic, but khaki and its relatives are having a moment for Spring/Summer 2024, hitting that perfect confluence of Ivy League, workwear, and handicraft influences.
A Fresh Loaf
We've been championing this easy, elegant look as the more sophisticated alternative to sneakers. They slip them on like — well — slippers, yet carry the connoisseur's mark of good taste. 
---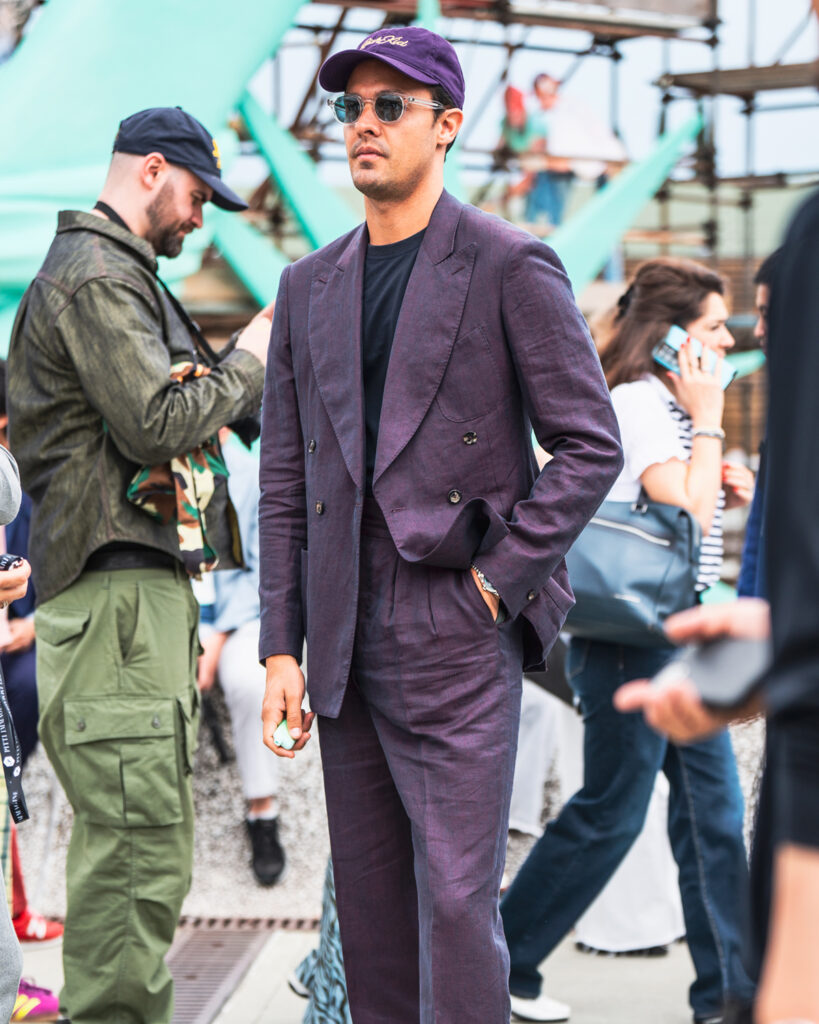 Double Vision
Somehow the "DB" has always made a bit of a power statement, providing the tailored equivalent of a suit of armor. We think that, with today's more informal dress codes, it's gaining in popularity as a simple way to project a bit of dominance without coming across as dogmatic.
Neat Pleats
Are there yet? No, not yet. Pleats are making a comeback, but ease customers into this somewhat retro trouser style. Younger guys are falling in love with it for the first time, but give the men who wore this look a few fashino cycles ago a minute to prepare for its return.