FROM OUR JULY ISSUE: MILWORKS, MR 2023 MERCHANT OF THE YEAR: CONTEMPORARY STORE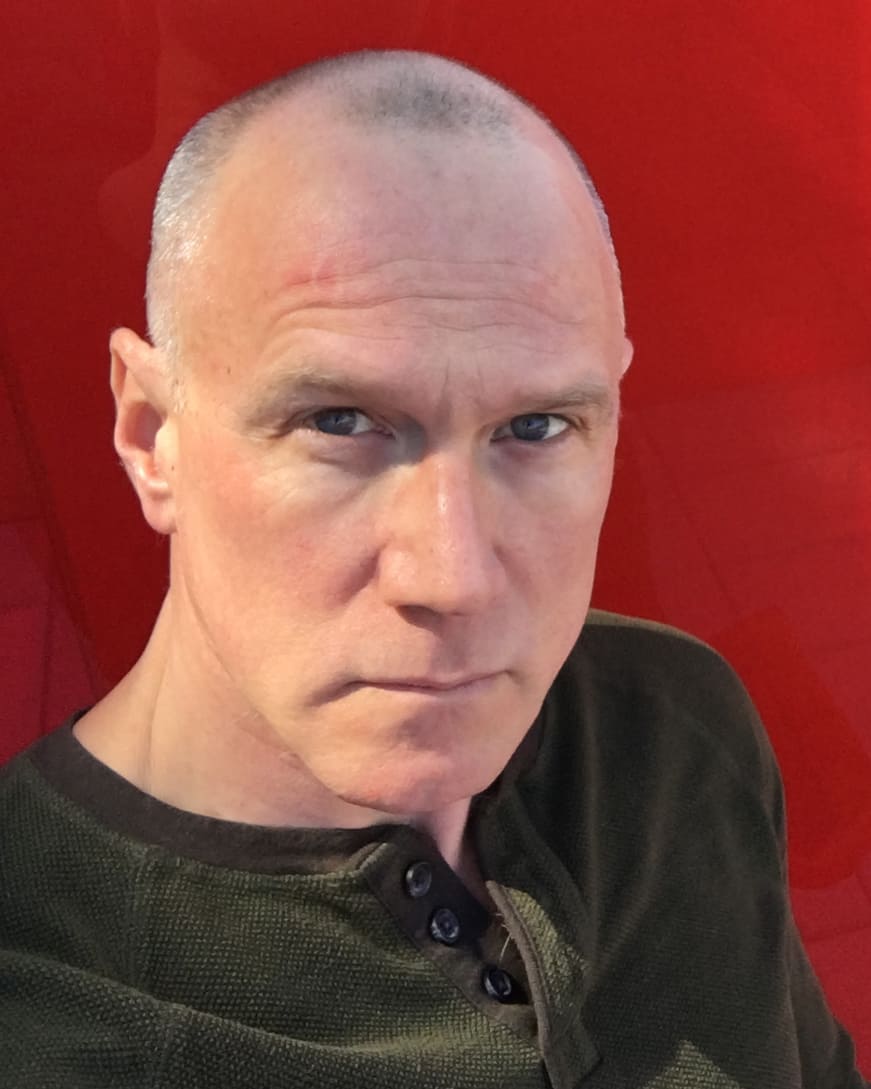 The entire MR team is proud to present our July 2023 MR Awards edition. Haven't gotten your copy, yet? Feel free to page through a digital copy at Issuu, and we'll continue to post individual stories on MR-mag.com. If you haven't been getting MR in print, be sure that you are on our mailing list for future issues by completing this form.


The style that made Milwaukee famous. 
Milworks was started in the fall of 2015 by four friends, two who happen to be brothers, and two who happen to be married: Jason and Jesse Meyer, and Tim and Heather Ellis.
This is the second retail endeavor for the Meyer brothers. Michael Kreiman of Black Dog 8 Showroom shares that the two were both professional snowboarders who lived in Lake Tahoe for a while. The two moved a lot when they were younger—including a stint in Hawaii where they became accomplished surfers—and they opened a skate shop while still teenagers living in Milwaukee!
Eventually, the brothers got onto the wholesale side and operated a sales agency, but as store spokesman Jason says, "Once you're in retail, you always have that bug." The agency represented brands like Faherty, Grayers, Raleigh Denim, and Milwaukee-based Thorogood Boots.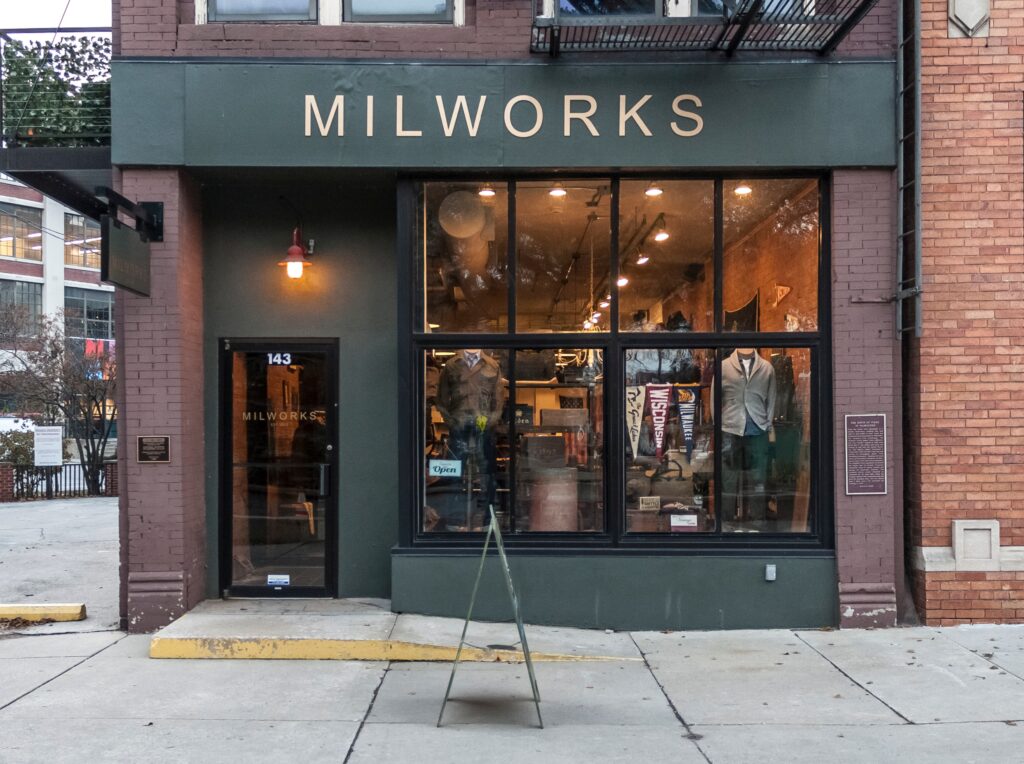 "We had great, great brands and just loved what we did. Our territory stretched from Wisconsin to Texas, and we got to visit so many great retailers. When we got the idea for Milworks, we weren't reinventing the wheel. We were taking a lot of cool ideas from some very creative people. The East and West Coasts each have fantastic stores, but there are some great ones in the middle that a lot of people forget about.
"We recognized that there was a void for better casual in the market, and we love Americana. Not only great US brands and—as much as we can—made in USA brands, but we also love Japanese brands because they do Americana so well. We love that aesthetic, that vibe. We always wanted to have one foot in classic menswear but another where we felt menswear was going."
Kreiman says that he met Jason and Jesse through their business partner Tim "Tim is one of my best friends. We'd been trying to develop more of a contemporary business back then, and they were one store we really wanted to get involved with. We share Midwestern roots [Kreiman is from Minnesota], and these guys are the essence of a Midwestern stereotype. They're nice, down-to-earth, and will tell you the truth. While some big ecommerce retailers carry some of the same brands, none has the same sense of curation. Their vision is the most important thing about them."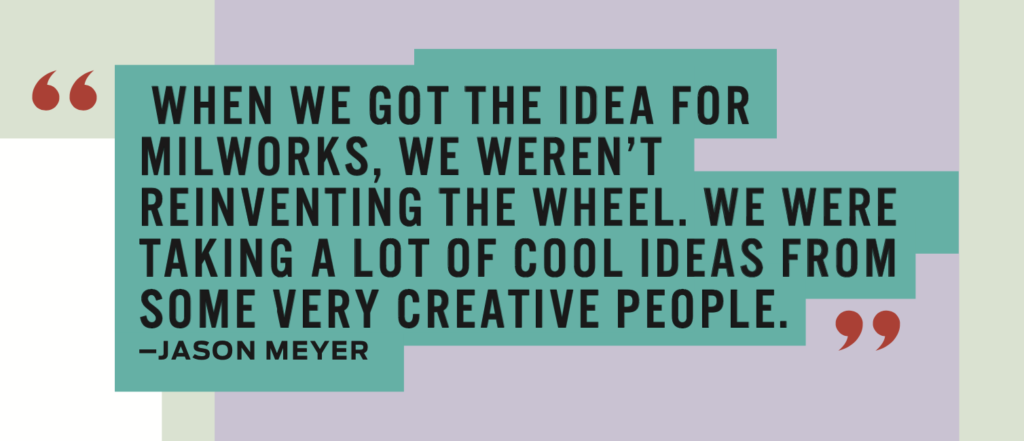 From the start, Milworks carried Alden, Filson, and Levi's Vintage Collection. Classic brands that are directional, but not overly trendy. Heading into the store's eighth year, the group has a solid read on its customer.
"Our guy is 30 to 55 plus. He tends to be comfortable in his career, usually in something creative, especially in our neighborhood," says Jason. "There's a lot of marketing firms and software companies, so he's either in those worlds or he's an entrepreneur. A lot are married with families. They've always been into style and are conscious of how they look. They're comfortable and they know what they like, and they're able to buy what they want at this point in their lives.
"We all get to an age—and I'm as guilty of it as anybody—where we have a uniform and like what we like. I remember hearing so many times when I was selling product to stores, that they would be bummed out if the same thing wasn't offered, maybe in a different colorway or whatever, year after year, because they had guys who would return every season and buy five or six of whatever it was. So we are guilty of that, too. We like to have a lot of the same product in here for the guy that comes back and gets the same jeans twice a season or the same type of shirt a couple times a year. Maybe it's just an updated color, but he knows what he likes, and he knows he can come back to us and get that. Obviously, we have to inject a little newness, so we always do that as well."
The foursome started the store with three tiers right from the beginning: brick-and-mortar, ecommerce, and their own Milworks house label.
"We have all three sticks in the fire," Jason says, "and absolutely love it. Having our own label gives us a little bit of a creative outlet."
"Milwaukee is a smallish big city. You know with the burbs we're maybe a million and a half, but we are only an hour and 15 minutes from Chicago. It's not uncommon for people to go down there for a day trip on Saturday or Sunday, and vice versa. There weren't a lot of men's shops, so we felt that competition wasn't going to be an issue, and it wasn't as far as any kind of territory issues with getting brands or anything like that. Friends of ours own Harley's, which is a well-known men's store in the industry, and other friends own Moda3. We're all in the same neighborhood and we all sit in different spaces. And, because we're all friends, if somebody walks in here and doesn't love something, we're like, 'Oh, hey, go check out our friends over at…'
"I'm also a huge fan of 'the more the merrier.' If more stores pop up, I think it's better for everybody."
Harley's (a past MR award winner, though now under different ownership) partner Jeff Brand says, "Jason and Jesse work tirelessly to provide the very best in Americana and slow fashion to the metro Milwaukee area. I get the privilege to have them close by and get to see and talk to them on a weekly basis. Their attention to detail and taste level is unmatched. I always appreciate their curated point of view and cannot wait to see what the future has in store for them."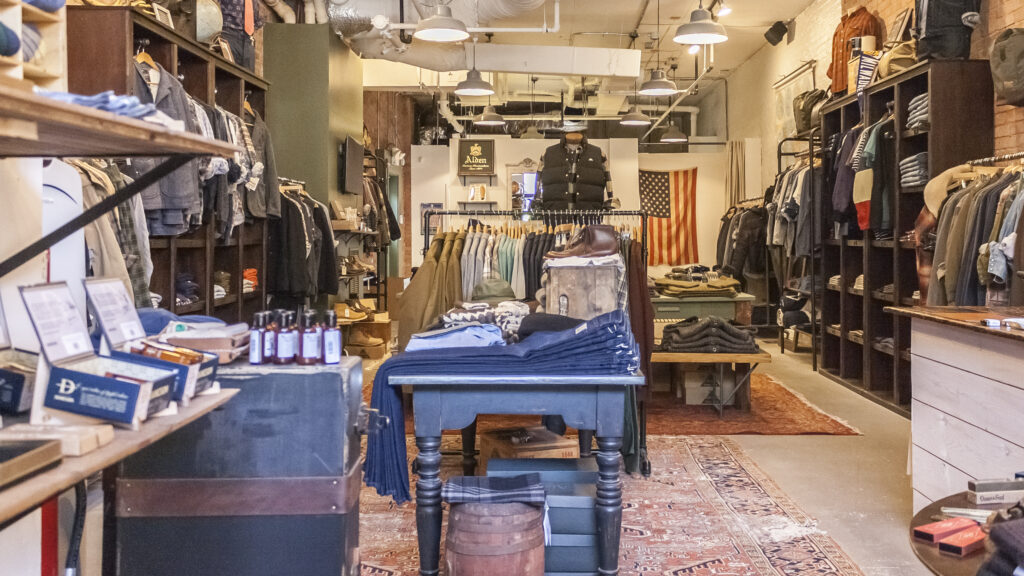 How does the team handle working together as family and friends? "A heck of a lot better than people would think. Tim and Heather are based in Portland, Oregon, so we chat on the computer a lot and see each other at the shows all the time. They come to Milwaukee, and we go there just to get together and connect. That has always been a great relationship.
"Boy, my brother and I — we've worked together a lot. We're yin and yang to each other. So if I get giddy about something, he shoots it down, and vice versa. Yes, we do butt heads and disagree about things, but there's respect and understanding there. We give each other a little space, let it cool down a little bit, then chat about it again, and it's always worked out. With Tim and Heather, if we're pleading our case, or they're pleading theirs, we lay out the facts, and we all figure it out. We all look at it objectively, see what works. Knock on wood, getting into our eighth year, everything has worked out well doing it that way. I feel fortunate that we're all able to have that relationship."