FROM OUR JULY ISSUE: MR 2023 PEOPLE'S CHOICE AWARD: BRUCE SCHEDLER, CHICAGO COLLECTIVE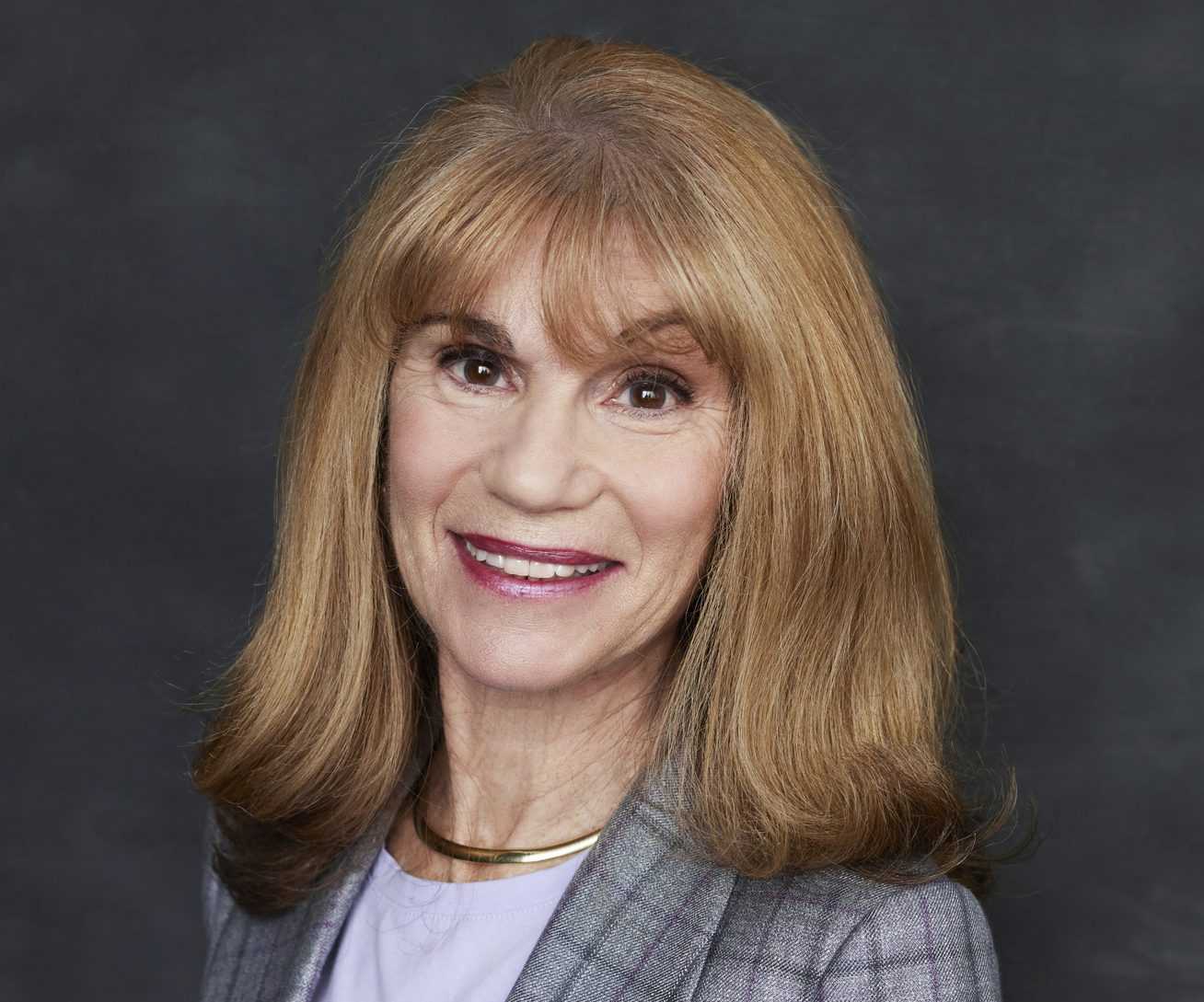 The entire MR team is proud to present our July 2023 MR Awards edition. Haven't gotten your copy, yet? Feel free to page through a digital copy at Issuu, and we'll continue to post individual stories on MR-mag.com. If you haven't been getting MR in print, be sure that you are on our mailing list for future issues by completing this form.


"People come into our lives for many reasons," says designer Edward Armah about Bruce Schedler, the admittedly shy, unassuming guy who's been running the Chicago Collective for several decades and is credited with making it the premier men's trade show in America. "After 14 years, I now know that Bruce came into my life to shape, guide, and inspire me. He came along to show me that there are indeed people who genuinely care about others, even though they might not be family or look like them.
"Bruce is an extraordinary man with passion for his work and compassion for people," Edward continues. "He always puts the needs of his clients first. His seamless way of building relationships makes him the friend/brother we'd all love to have. Candid and genuine, Bruce is as real as they come."
Richard Binder from 34 Heritage agrees. "I've known Bruce for 30 years and he always goes the extra mile to help every vendor who has an issue. He's a sincere person who really cares about others. A great listener, he always responds with upfront answers, even if it's not what you want to hear. He's gained tremendous respect from the retail community, traveling from big cities to small towns in order to get to know the store owners."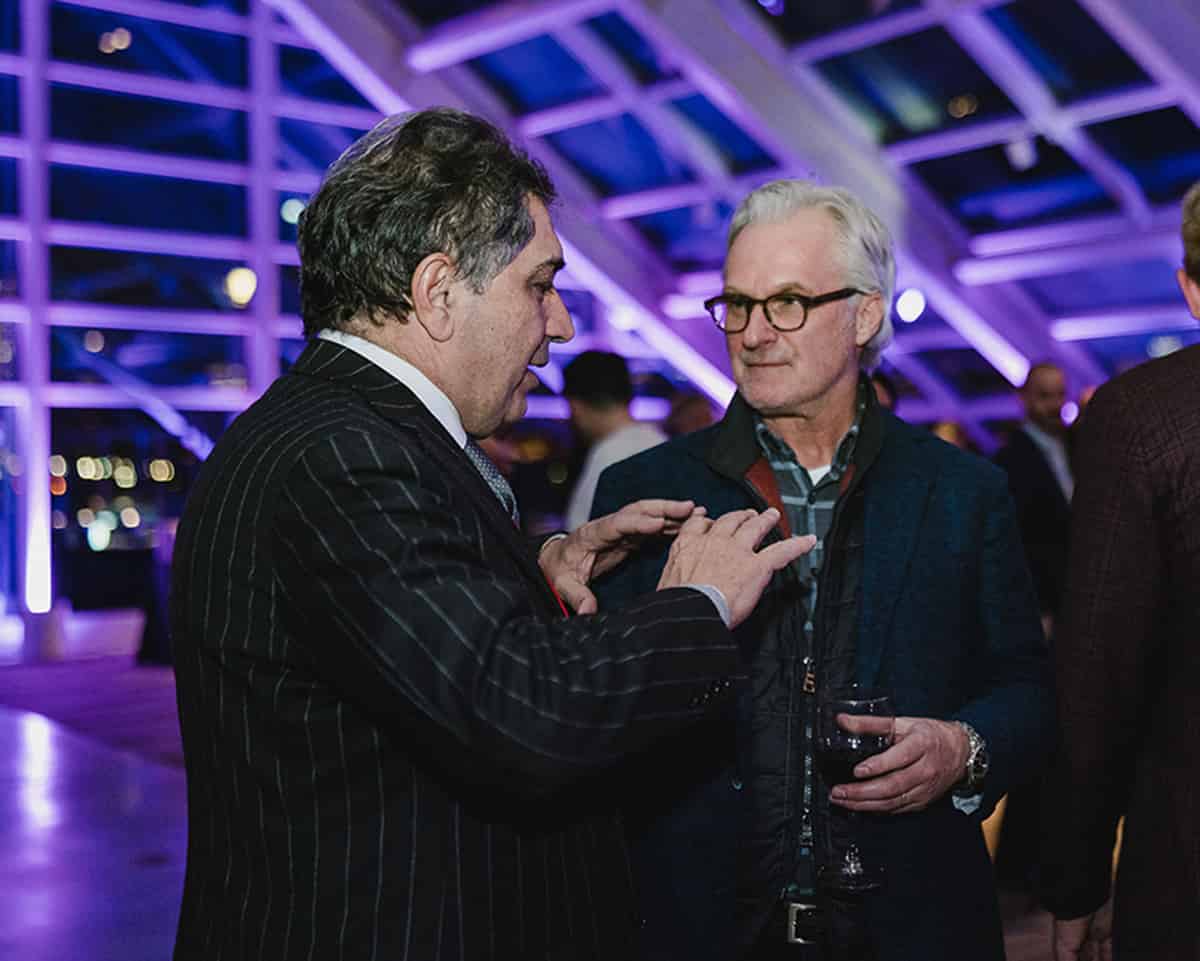 Bruce always wanted to be in an apparel-related business. Born in Wausau, Wisconsin, the youngest of three brothers with a younger sister, he always loved clothes. As a kid, his outfit of choice was a blazer, a dark shirt, and a white tie. "Since there were no white ties available in Wausau, my grandmother would make them for me. It was confusing to my parents, their ten-year-old son wanting to dress up. Of course, my brothers made fun of me."
(One of these brothers went on to design missile defense systems for the military, the other is a wealth management guy, and their sister is a dental hygienist—four very impressive careers. But all the boys worked through high school at their dad's building supply company, loading trucks and doing other physically exhausting tasks, thereby developing a strong work ethic.)
In search of an apparel-related career, Bruce walked into a small independent store in Wausau, asked for a job, and started out selling Levi's. This piqued his interest in retail but failed to offer much growth potential. So he asked his brother in Minnesota for the name of the best store in town, which happened to be Cedric's, an upscale family apparel business with multiple locations. Against all odds (he lived out of town and knew nothing about the luxury market), Bruce somehow got the job. "Can you imagine going from selling Levi's to selling Armani and Corneliani? I didn't know a drop from an inseam, but I worked hard, learned as much as I could, and grew to love the business."
When Bruce decided to cross over to wholesale, Cedric called Ken Hoffman, then president of Hart Schaffner Marx in Chicago, who gave Bruce a spot on their training program. "That was the start of everything for me," Bruce confides. "The people were amazing, and I learned so much from them. I also met my wife, Francesca, on the job. I proposed to her in the showroom on the 22nd floor." By that time, HSM execs wanted Bruce to manage the New York office. Francesca agreed and the couple moved to New York City, then back to Chicago so Bruce could travel the country, developing Hart Schaffner Marx for all the Dillard stores.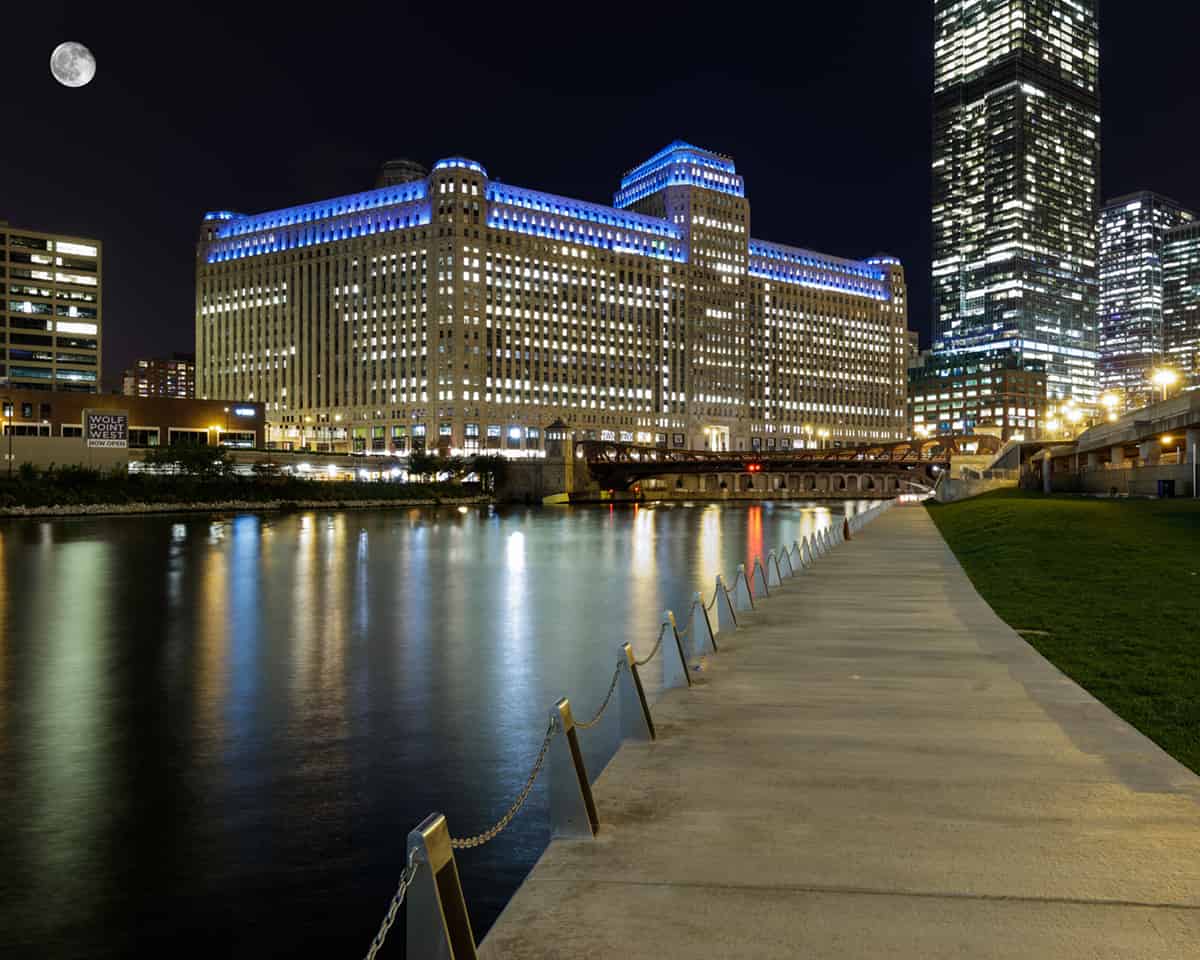 Fast forward to an offer to work for the Chicago Mart, a job Bruce emphatically did not want. "My wife made me go on the interview, so I went, but immediately turned down the job offer. I told them right away, 'I'm definitely not your guy. I'm not a leader, I dislike socializing, I don't even know the reps.' They argued that I was exactly who they needed. If I knew the reps, I'd get nothing done, or I'd be giving it all away. But I held firm and handed them a list of people I thought could do the job better than I could. When I told my wife I declined the offer, she was not happy.
"A week later, I got a call that Chris Kennedy wanted to meet with me. I knew the Kennedys owned the Mart but didn't know they were actively involved. So I met with Chris, and in 20 minutes, he sold me! We hardly talked about business. He asked about my family, how I grew up, what my dad does, what Wausau was like. I think he just wanted to make sure I was a solid citizen. But boy, was he convincing! I learned then that the Kennedys are politicians for a reason."
Bruce claims that, at first, he didn't know what he was doing, but so many at the Mart reached out to help him. "I have to single out Susan McCullough. Once I started understanding the business, she gave me complete autonomy.
"But times were tough back then and the show was in a decline. And then 9/11 happened. And Casual Fridays. And then MAGIC Vegas put designer tents in the parking lot, a brilliant move. And then Elyse Kroll went to the Piers, and Jack Makoujy still had his hotel show and Dallas was always a strong contender, and the Charlotte show had a very loyal following—so the competition was brutal!"

He continues, "I honestly don't know why the Mart stuck with me. They should have gotten rid of me or gotten rid of the show because we were losing gobs of money. Thank goodness for the CTDA [Custom Tailors and Designers Association]. They joined us for a few shows, which kept us afloat. Then on a random Monday during market, I get a call from Chris Kennedy, who wanted to walk the show with me to assess what was going on. It took 10 minutes—we had only 124 exhibitors. Chris suggested we meet again on Friday to discuss an exit strategy."
But that meeting never happened. "To this day, I honestly don't know why," Bruce confides. "The situation was devastating. People assumed it was the last show and were offering me jobs. I dreaded the meeting with Chris, but it didn't happen, and he never said a word after that. Susan assured me that I shouldn't leave, that we would somehow figure it out.
"I was truly in despair. I thought it was all on me to build back the show. But then the reps got a hold of me and offered to help. I said, 'I'm not getting in front of all you assassins. You'll beat the —- out of me.' But 30 guys came to Chicago, from Michigan, Indiana, other Midwest states, and told me it's not my show, it's our show, and we must work together if we want it to succeed. So we started having meetings on the Saturday before each show, and that was the turning point. They put the show on their backs, which took so much pressure off me. When they'd meet with their retail accounts, they'd ask, 'How come I'm not working with you at the Collective?' They'd talk up all the new things we were offering: exclusive brands, hotel discounts, parties. The reps were unbelievable! They felt they had ownership because they had input. They're the reason we're now sold out." (Editor's note: Even at 426 booths, there's a sizable waiting list and one-third of the floor wants to expand.)
In addition to the reps, Bruce credits his team, led by Danielle Owen and Monique Kielar, for their energy, initiative, and work ethic. "We're very close. We trust each other, take care of each other, and make each other better. Our goal has always been to be a great show, rather than a big show. Even before we were sold out, we turned away lots of brands if they weren't what we wanted, or simply because they were too advanced. We'd say, 'Give us two years until we have the retailers who can support what you bring to the table.' Until Danielle joined us, we didn't really have a contemporary business. Now it's a sizeable part of the show."
Another success secret that Bruce is surprisingly willing to share: he took the time early on to visit retailers in their stores. "I'd show up on the selling floor and they'd most often greet me by asking, 'What are you doing here?' They weren't accustomed to show directors traveling the country to small independent stores. But I had a feeling that personally inviting store owners to the show would make a difference. And it has!"
For this reason, Bruce has tremendous appreciation for the out-of-region retailers who supported the show early on, retailers like Dana from Miltons in Massachusetts; Anthony from the Garage in Brooklyn; Jim, Rick, and Bob from Puritan on the Cape; Keith and Missy from Kinkade's in Jackson; and so many others. "Knowing that those who first embraced the show are still here supporting us makes me incredibly proud."
Outside of work, Bruce's passions include playing the guitar (make that guitars with an s). Although he won't tell me how many he owns (for fear his wife will find out), he admits that it's more than 30 and that he now has to sneak them into the house. He also collects antique fountain pens. But his real passion these days is spending time with his family: his wife, Francesca; his son, Christopher; his daughter, Alyse, and her husband, Andrew; and his granddaughter, Penelope, who just turned two. "To see your children become good people and ultimately good parents—what could be better than that?"