FROM OUR NOVEMBER ISSUE: @ZACHARYWEISS IRL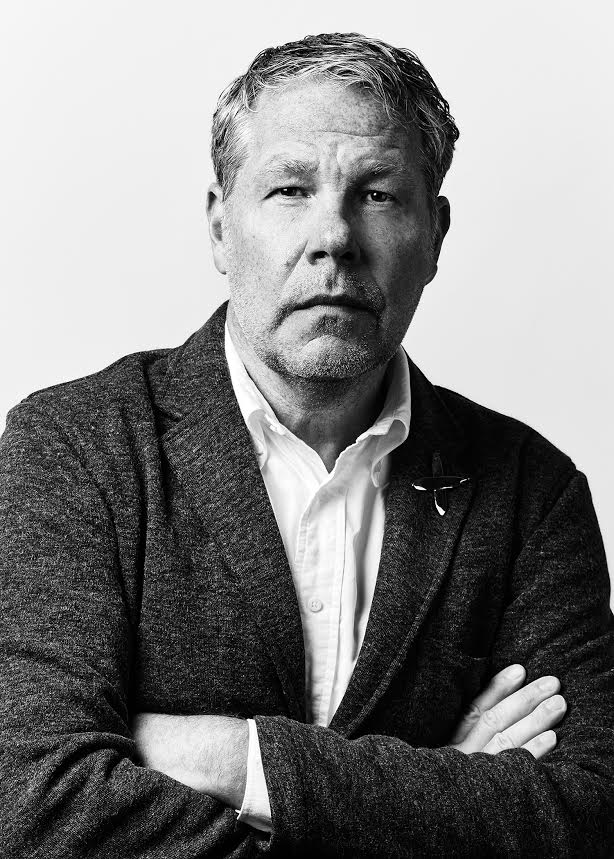 The entire MR team is proud to present our November 2023 issue. Haven't gotten your copy, yet? Feel free to page through a digital copy at Issuu, and we'll continue to post individual stories on  MR-mag.com. If you haven't been getting MR in print, be sure that you are on our mailing list for future issues by completing  this form.
When MR first decided to feature a "real" person in our fashion pages and on our cover, our first choice was Zach Weiss. His Instagram posts read like mini fashion stories and, as you can see, he's a natural in front of the camera.
If you think you know Zach Weiss from @zacharyweiss, you don't know the real deal. Yes, he's well-traveled, well-dressed, and charming as hell, but there's more to him than what's seen onscreen. He's smart, decisive, and humble, and whatever project he is currently working on gets his full attention.
Like most members of Gen-Y, Weiss, 31, is a multi-hyphenate. Besides social media, he has two "big-boy" day jobs that pay the rent: he's worked with Nice Laundry and Outspace for more than a decade and also contributes to Vogue, RL Mag, and WM Brown magazine.
His love of NY nightlife began while growing up in Connecticut, "in the middle of the state, outside the NYC bubble." As an only child, the self-described "overtly preppy" Weiss would come home from school to devour sites like Page Six, TMZ, and Style.com. On summers off, he parlayed this passion into internships with Fendi and Lizzie Grubman, where he started amassing his social network, Weiss now has a contact list that most New Yorkers would kill for.
After graduating from Syracuse University, Weiss used those contacts to become the party columnist at The New York Observer, a job that got him invited to every important event in town, but with a short shelf-life, from being out seven nights a week. His social media grew along with him and is now at 53k+ followers.
Weiss's social media posts are not the same old smoldering selfies that litter most of Instagram; he is always having fun, lots of it, enough for both him and the viewer, so there's no need for FOMO, whether it's doing a cannonball into the Neptune Pool at Hearst Castle, Snow Polo on a frozen lake in St. Moritz, checking in to The Presidential Suite at La Mamounia in Marrakesh, or raising that eyebrow on the Croisette in Cannes. Weiss doesn't obsessively check his Instagram metrics and numbers, just posts things that he thinks are "interesting" and lets it happen. As far as the fashion goes, one does not style Weiss as much as one curates him, all of his brand verticals are well established—formalwear, sunglasses, slippers, loungewear, and turtlenecks—it's just about filling in the blanks with the right pieces and letting Zach be Zach, mission accomplished.
Above image, Image, above: Coat by Paul Stuart; turtleneck by Paisley & Gray; goggles
by Gucci. Shot on location at Chelsea Piers Sky Rink. Photography by Krista Schlueter. Styling by Michael Macko. Grooming by Scott McMahan, Honey Artists.
---
CONTRIBUTORS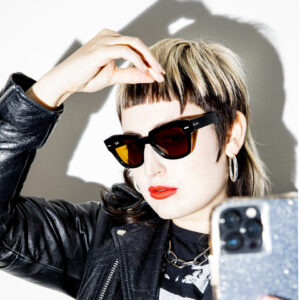 Krista Schlueter is a photographer and native New Yorker who has been documenting the New York scene for over a decade. Her work ranges from social scenes, subcultures, underground worlds, politics, and entertainment, focusing on the personalities and interests that make up American culture. Her work has appeared in: The New York Times, T Magazine, The New Yorker, Vanity Fair, Vogue, Time, GQ, Rolling Stone, Esquire, Entertainment Weekly, Billboard, WWD, Men's Health, Glamour, Complex, Vulture, New York Magazine, Highsnobiety, Paper, Time Out New York, Bon Appétit, and more.
When asked what was the best part about photographing Zach Weiss, her answer was, "Just being in his presence. I first met Zach on a shoot and he gave off this energy that I was immediately drawn to. We became not only friends but collaborators on many projects. He has a modern take on the classic New York style and aesthetic, which makes him not only quintessentially Zach, but quintessentially New York."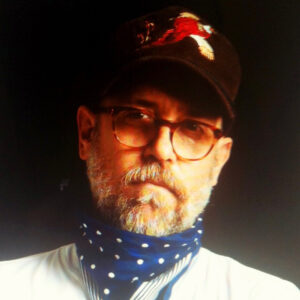 Groomer Scott McMahan grew up on a cattle farm in west Tennessee, but as soon as possible took off for the bright lights of New York City with big dreams of working in fashion and entertainment. Noticing a need for dedicated men's groomers, he knew he had found his calling. Twenty-five years later, he has mastered the art of minimal makeup to maximum effect and believes that every look starts simply with perfecting the client's skin. Some of his previous clients include the Jonas Brothers, Jeff Goldblum, Josh Brolin, Liev Schreiber, Daniel Craig, Evan Mock, Luke Kirby, Glenn Powell, and Lil Yachty.
When asked what he liked most about grooming cover subject Zach Weiss, McMahan answered, "I really love when clients are willing to go outside their comfort zone, and Zach did just that. He was very open and game to embrace his natural curls. It might not be his signature hairstyle, but it looks very fresh and unfussy."