FULL FIGURED FASHION WEEK WRAP- UP WITH ADDITION OF MENSWEAR BRANDS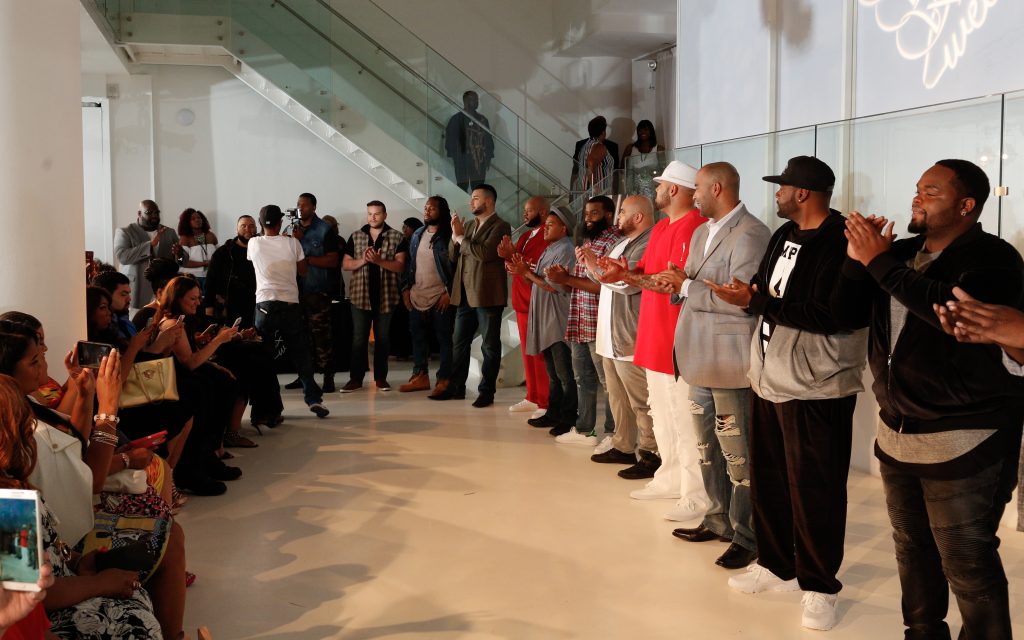 Gwendolyn DeVoe, creator and executive producer of Full Figured Fashion Week (FFFWeek), celebrated the return of the annual event to New York City last week. Fit for Me by Fruit of the Loom returned as the sponsor for the 2017 edition, which ran from June 11 through June 17.
FFFWeek continues to be a plus industry must-attend event as it continually expands by adding diverse events as well as new and emerging brands to be showcased. This year, DeVoe debuted a big and tall fashion showcase presented by MVP Collections, a menswear collection founded by Mo Vaughn, the former three-time MLB All-Star and MVP. The event, which took place on June 15 at 404 Event Space, was the first time that a men's fashion show was featured during Full Figured Fashion Week.
"We are grateful for the opportunity to have partnered up with FFFweek and continue to support the plus-size community," said Diane Bennett of MVP Collections. "We feel there is a need and demand for big & tall on-trend clothing options. Our products are made in the USA with premium, high-quality fabrics and we strive to be the premier destination for the big & tall guy."
Other featured menswear brands at the inaugural show include Brandon Kyles Menswear and the launch of SOS Denim.
When Full Figured Fashion Week first launched in 2009, it began with a mission to empower plus size women through fashion. Over the years, FFFWeek has evolved to match the industry's growing focus on the plus-size business opportunity as well. The success of the annual week-long event in New York has led FFFWeek to become the number one networking opportunity for all businesses with products and services for plus size women, connecting brands with curvy influencers — the bloggers, independent designers, fashion industry professionals, and entrepreneurs in attendance who are driving the plus-size market.