JOHN ELLIOTT TEAMS UP WITH NIKE ON VANDAL STYLE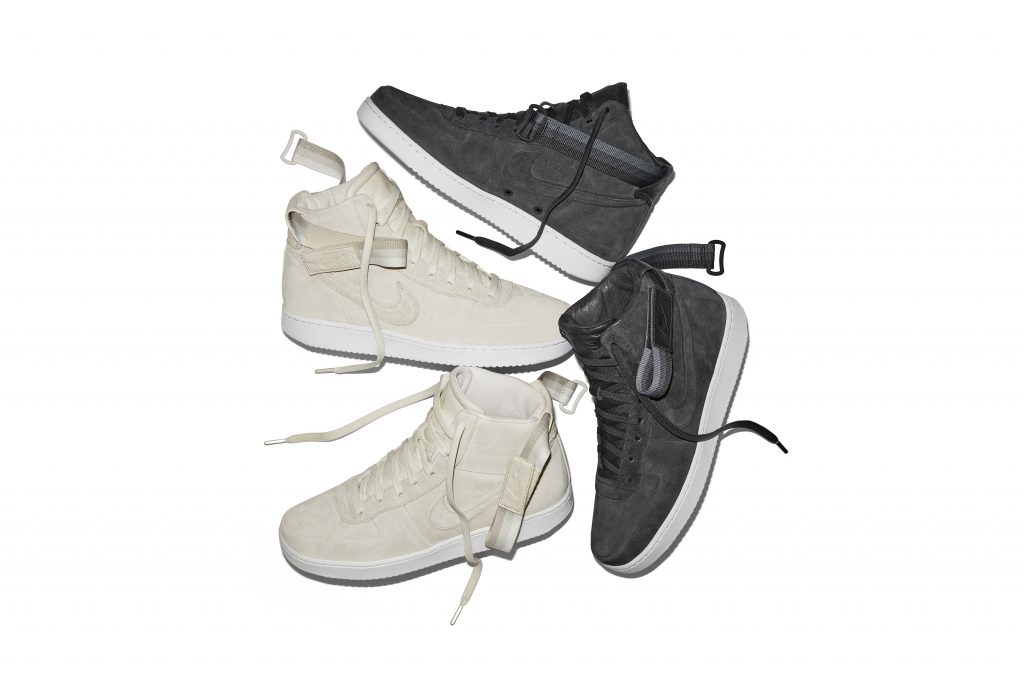 Los Angeles designer John Elliott will launch his new collaboration with NikeLab on a new Vandal style that delivers modern simplicity and traditional craft to the 80s hardcourt icon.
The traditional Nike Vandal High undergoes an exercise in reduction and a luxury material upgrade, yielding a silhouette that is quintessentially John Elliott. A premium nubuck suede upper and full-grain leather interior replace the traditional canvas and textile materials. Elliott revisits the shoe-swapping basketball camps of his youth, incorporating three exchangeable stability straps for deeper customization. A minimal approach replaces the prominent binding with a smaller, more tailored piping around the paneling and stitch-and-turn edge finishing on the upper for a smooth, undeniably clean look.
"When i was eight years old, i constantly drew sneakers in class," said Elliott. "My mom encouraged me to send those designs to Nike. To my surprise, 22 years later, i was reminded of the letter they sent back. I still have it. It's been a lifelong dream to collaborate with Nike. As a first project, the Vandal is a really authentic way for us to begin telling our story through the swoosh lens."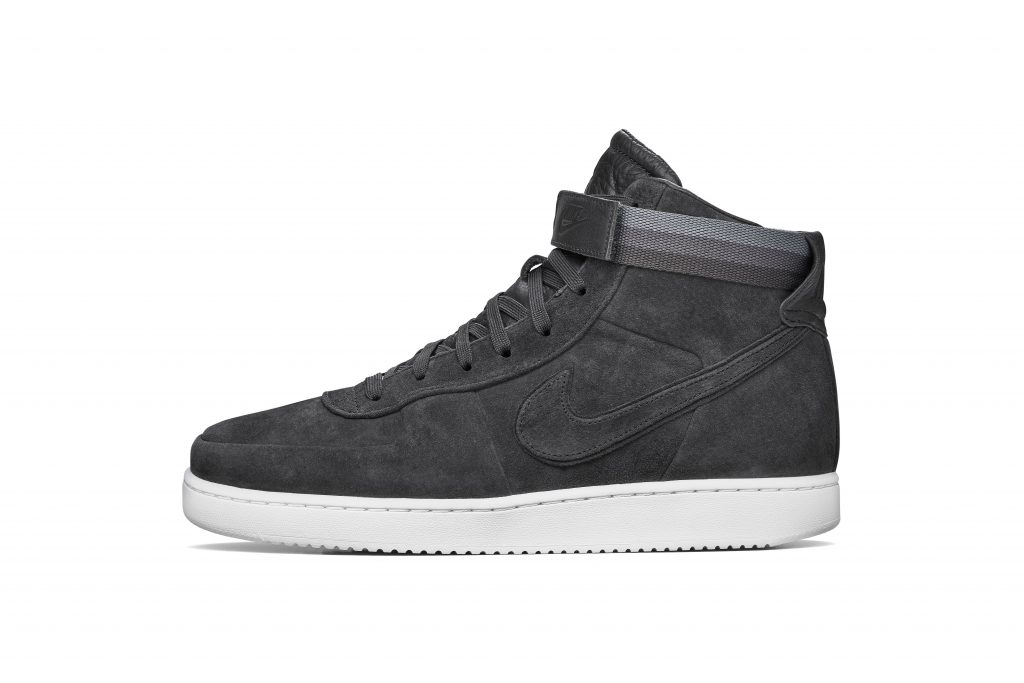 Elliott added: "This project was full of difficult decisions. We debated whether removing the brand would take away too much from the original silhouette. We chose to keep the layered swoosh, which to me is an iconic element of the shoe's identity. And, we decided to add a rolled seam, which makes it feel very modern. Ultimately i wanted to ensure that our Vandal update kept the silhouette approachable – that it would appeal to fans of our brand, while paying respect to the shoe's history at Nike."
The John Elliott x NikeLab Vandal is currently available in-store at Colette and NikeLab P75 in Paris, and will be available online on Thursday, June 22 on johnelliott.co and worldwide on MR Porter on the following Thursday, June 29.