GANT LAUNCHES NEW COMMUTER LINE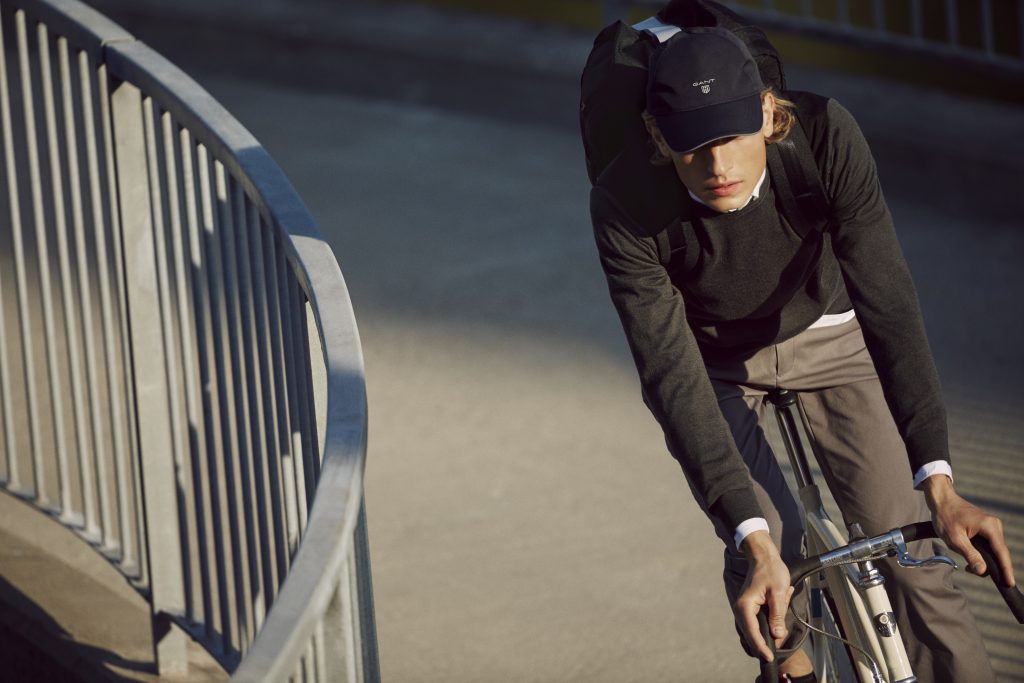 For spring/summer 2017 lifestyle brand Gant has introduced "The Get Into Gear" commuter capsule collection. This is the brand's first collection focused on bicycle commuting, and also features a limited-edition bike from Swedish bicycle manufacturer BikeID.
Key items for the collection include the Commuter blazer that features a breathable, waterproof fabric that allows the wearer air ventilation and movement; the Commuter denim shirt made of stretch cotton suitable for the active user; and the slim tapered jean that is constructed from water repellent fabric and includes a "smart pocket" located at the waistband.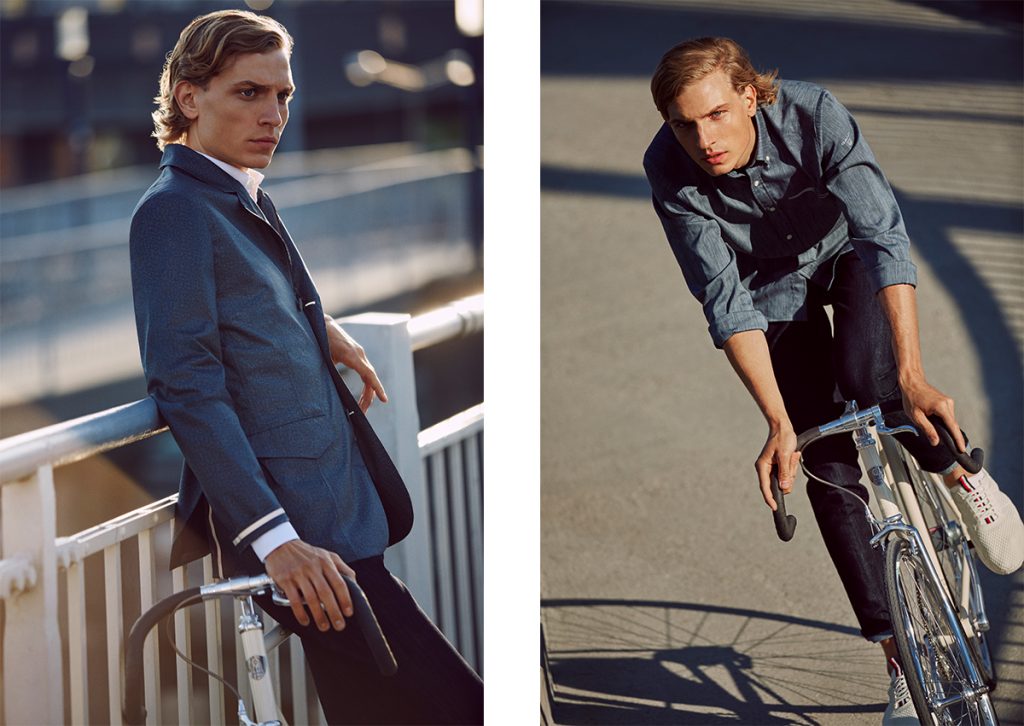 Completing the capsule collection, is the Gant x BikeID commuter bike. The bike features modern details such as the iPhone front mount for the GPS and five LED waterproof lights built into the seat post to increase visibility.
"We have combined the functionality and technical qualities of cycling gear with preppy Gant elements and effortless design, creating innovative products that enable the consumer to commute actively," said Matthew Wood, creative director of Gant.
"We are proud to be a part of a commuter launch that solves a lot of the issues bicycle riders face everyday," added Anders Dahlberg, co-founder of BikeID. "Our production department have worked closely with Gant, and put a lot of effort into creating the perfect commuter bicycle."