GAP SHARES FALL AS OLD NAVY'S GROWTH SLOWS DOWN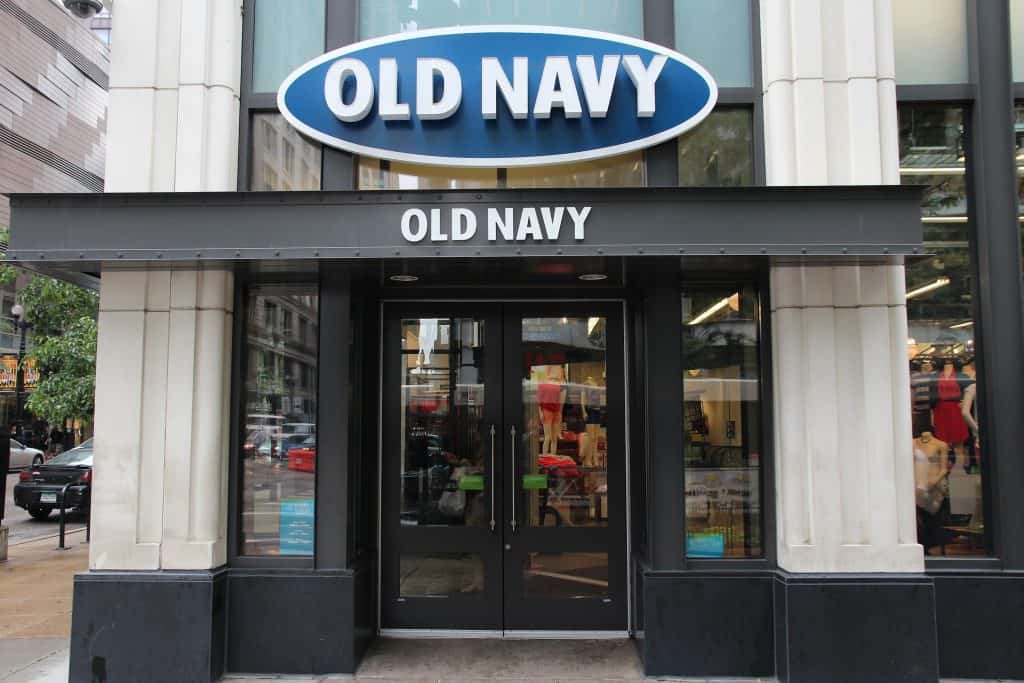 Gap Inc. on Thursday reported revenue that outpaced analysts' estimates for the first quarter, but its earnings fell short of expectations, thanks to a further slump of the namesake Gap brand and a more unexpected slowdown at Old Navy.
Shares were still falling more than 9 percent Friday morning on the news.
The company reported that its net sales for the first quarter were $3.8 billion, an increase of 10 percent compared with last year. Excluding the impact from the adoption of the new revenue recognition standard, net sales increased 6 percent compared with last year. Gross profit was $1.43 billion, an increase of 10 percent compared with last year.
Same-store sales at the Gap brand fell 4 percent while same-store sales rose 3 percent at both Old Navy and Banana Republic. Overall, same-store sales increased 1 percent.
"We are pleased to have delivered our sixth consecutive quarter of positive comp growth, despite the expected challenges at Gap brand," said Art Peck, president and chief executive officer, Gap Inc. "Our balanced growth strategy provides the right foundation to differentiate our portfolio of brands in this retail environment, with strategic investments in value, active and digital fueled by productivity opportunities unique to our scaled operating platform."
Added Teri List-Stoll, executive vice president and chief financial officer, Gap Inc.: "Despite the pressures we faced in the first quarter, we are affirming our full-year guidance, reflecting our confidence in the underlying fundamentals of the business as well as the benefits of executing against our balanced growth strategy."
The company continues to expect to open about 25 company-operated stores this year. In line with its strategy, Gap Inc expects store openings to be focused on Athleta and Old Navy locations, with closures weighted toward Gap brand and Banana Republic.