GOLDEN GOOSE DELUXE BRAND TAKES ON THE WORK WARDROBE FOR FALL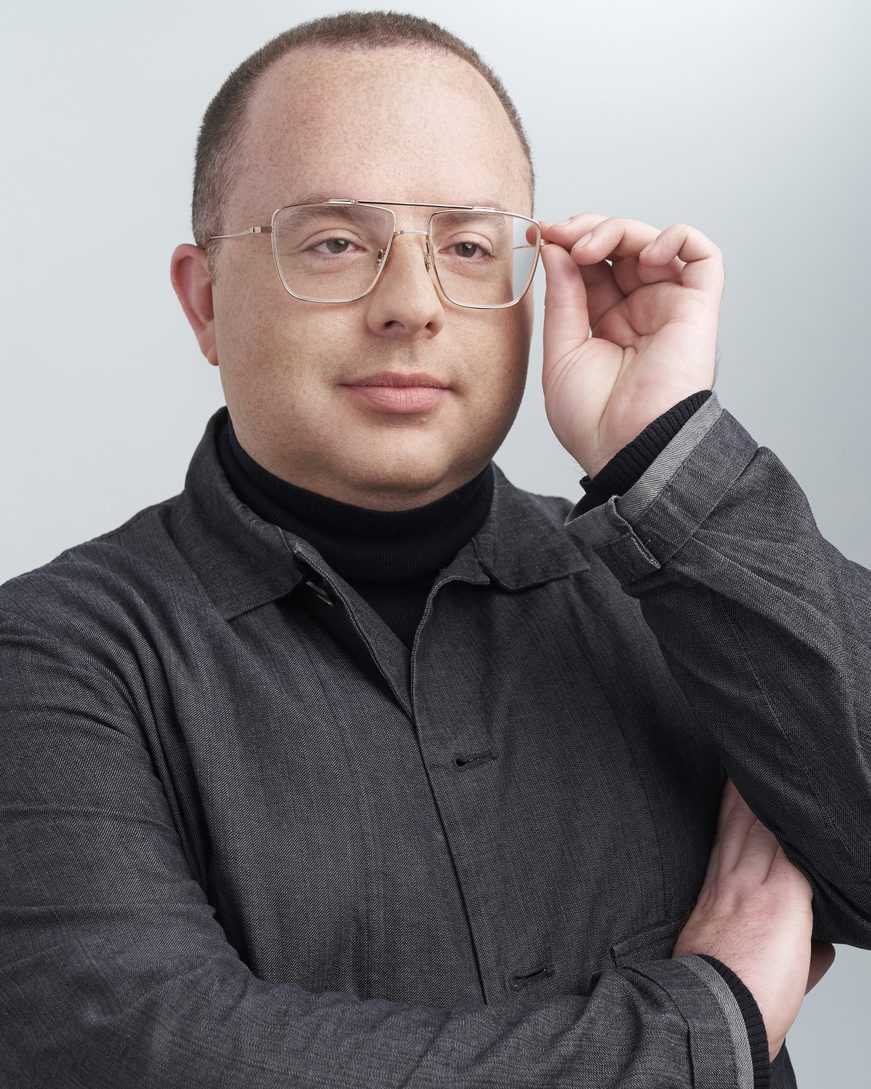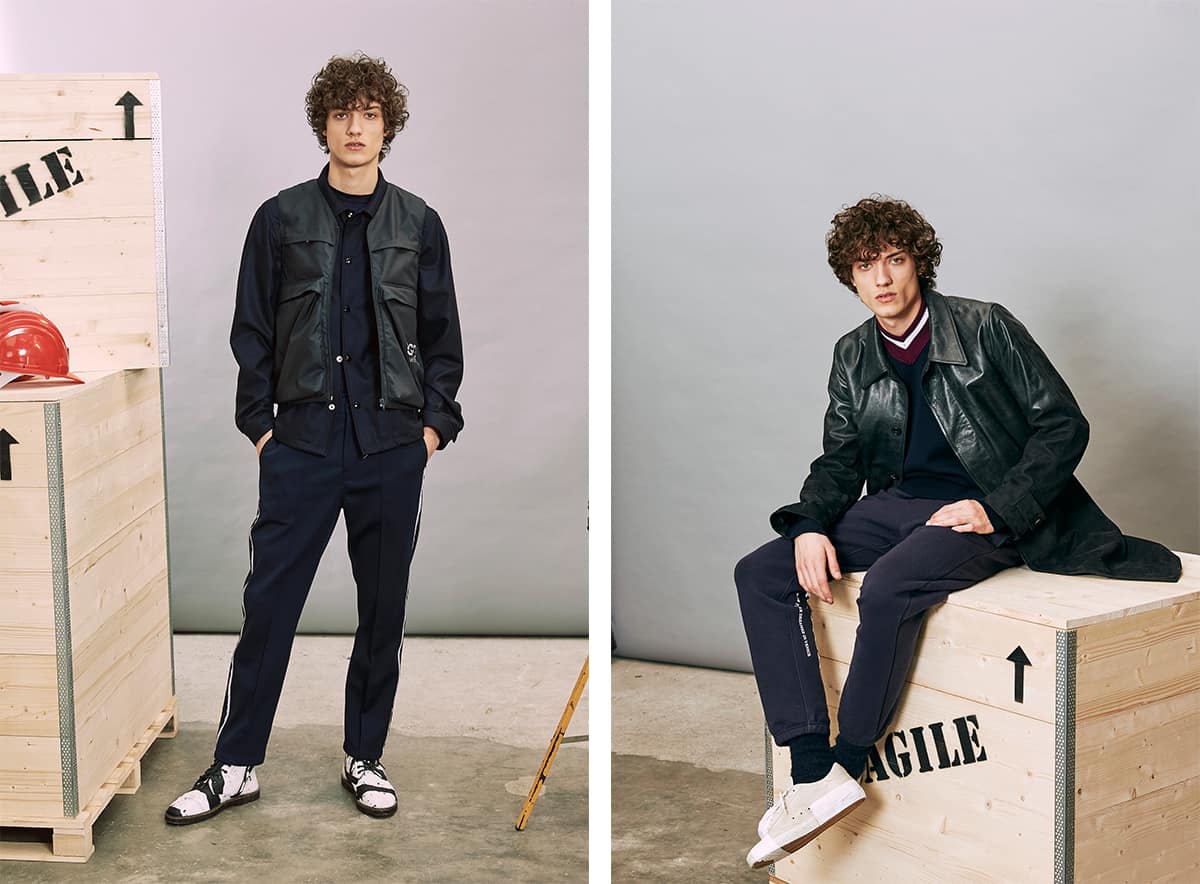 On Thursday, January 18, Italian luxury lifestyle fashion company Golden Goose Deluxe Brand (GGDB) presented its fall/winter 2018 men's collection called "Blue Collars."
This season, GGDB takes nods from both blue-collar workers and the formality of city workers who often opt for light blue shirts under their tailored pieces, both of which are technically "blue collar" workers. Tropes of workwear combine with more formal pieces, as Italian tailoring is contextualized in a pragmatic context. Lines, shapes, and materials reflect the unexpected shift. Hints are culled from Italian and Japanese vintage pieces.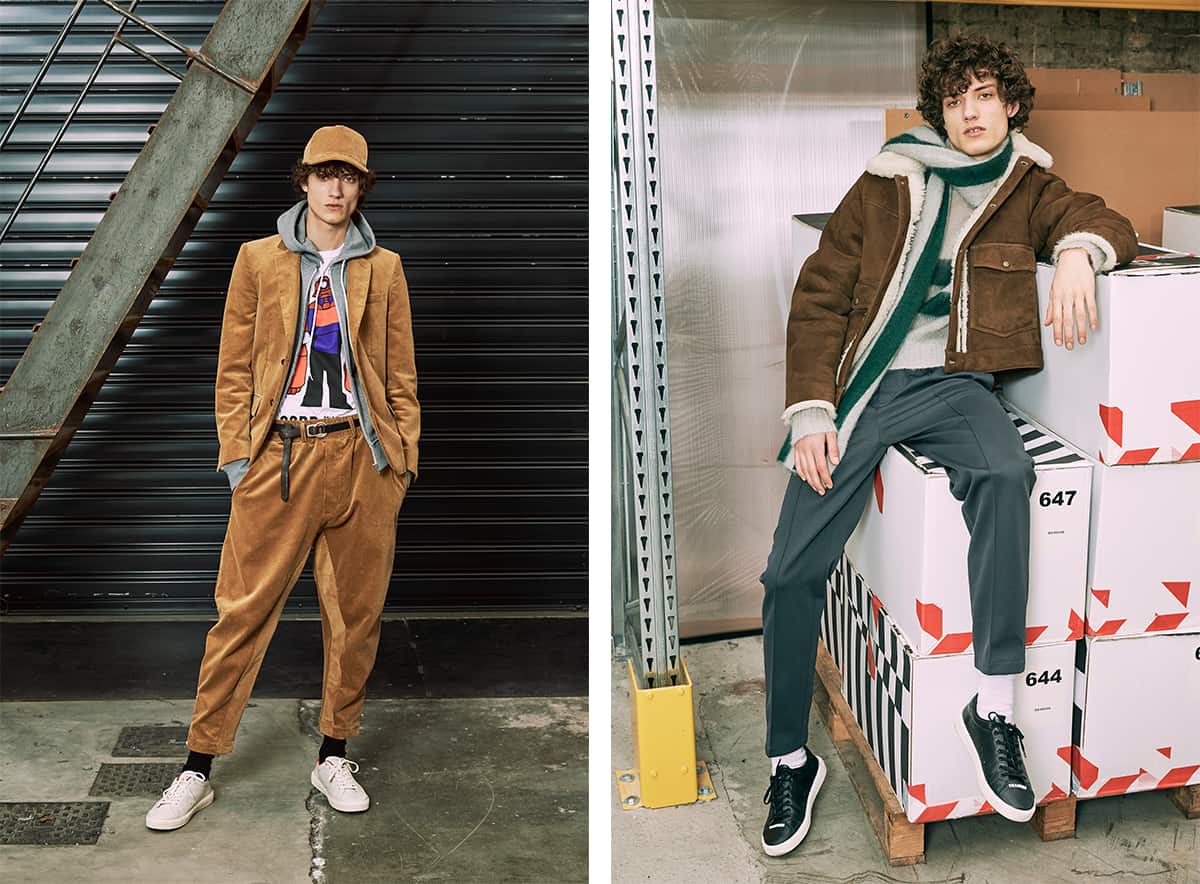 Proportions, volumes, and lengths are rethought, while refined materials get a sturdy appearance. As typical of GGDB, the humble is elevated and the elegant is given a rough flair.
Key pieces are cool wool or twill work pants, pinstriped shirts with functional details, wool, and nylon tailored outerwear. Day-glo protective taping adds a punch. The color palette is suitably classic, and for this reason pragmatic.
Golden Goose Deluxe Brand was created in 2000 combining the creative spirit of Francesca Rinaldo and Alessandro Gallo: two young Venetian designers, outsiders to the world of fashion.