GOLDEN GOOSE RELEASES LIMITED-EDITION 24-KARAT GOLD LEAF PAINT STROKE SNEAKERS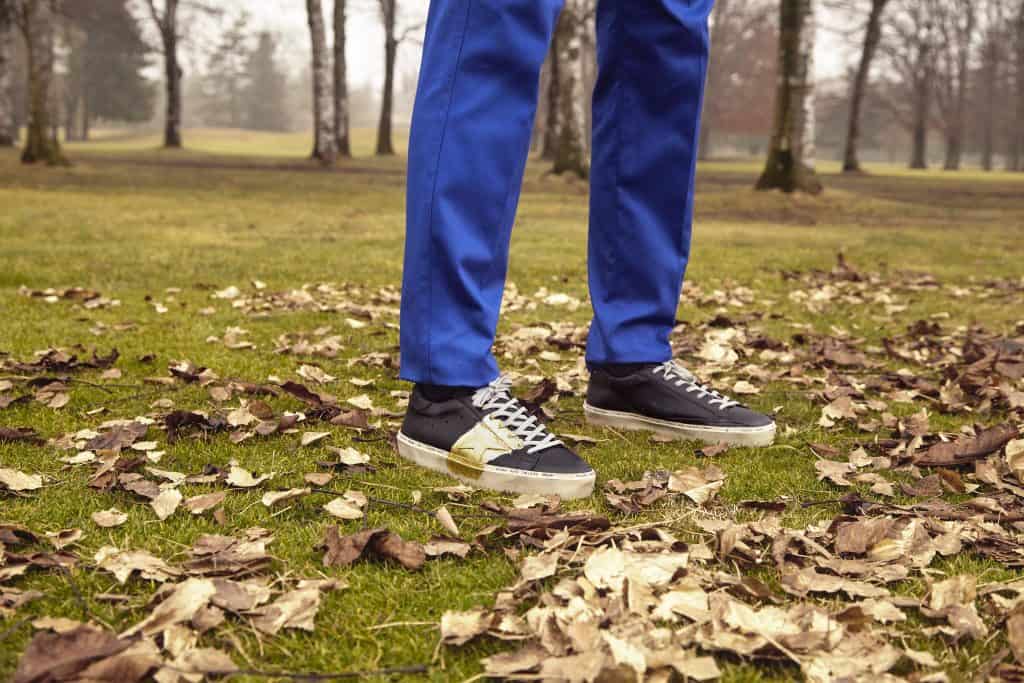 Italian luxury streetwear brand Golden Goose Deluxe Brand (GGDB) has announced its newest limited-edition sneaker, called the Hi Star.
Unveiled this month in Seoul, Korea, the Hi Star sneaker has been produced in a single run and features 24-karat gold leaf paint over two black and white colorways. As with many of GGDB's limited editions, each paint stroke is applied by hand, ensuring that no two pairs are the same and each individual sneaker is unique.
The new Hi Star sneaker, which retails for $530, is now available worldwide.