GUESS STOCK SEES DOUBLE-DIGIT DIP ON NEGATIVE EARNINGS REPORT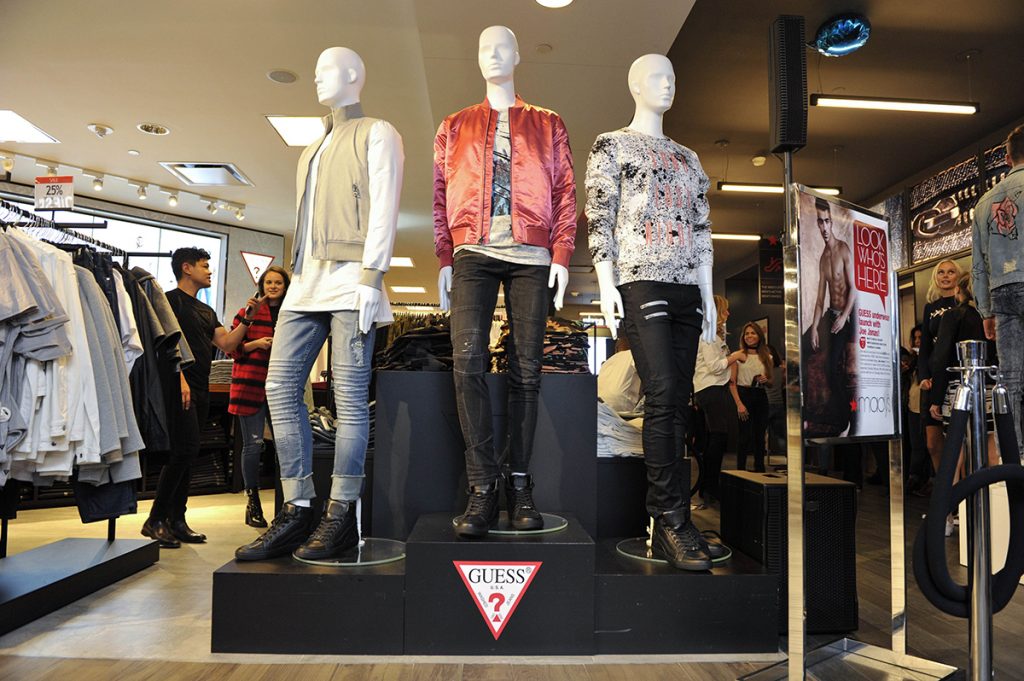 Sportswear manufacturer and retailer Guess Inc. has seen a double-digit dip in its stock price after releasing its financial results for its fourth quarter and fiscal year ended January 28, 2017. As of 2pm, the stock was trading at $10.73 per share, down over 12 percent from yesterday's official closing price.
The company reported first quarter earns of $0.08 per share compared to $0.57 last year. For fiscal year, earnings per share were $0.27, compared to $0.96 last year.
On the plus side, total net revenue for the fourth quarter of fiscal 2017 increased 3.2 percent to $679.3 million, compared to $658.3 million in the prior-year quarter, primarily due to growth in Asia and Europe. In constant currency, net revenue increased by 4.3 percent, Total net revenue for fiscal year 2017 increased 0.2 percent to $2.21 billion, compared to $2.20 billion in the prior year. In constant currency, net revenue increased by 1.0%.
"Despite continued softness in the Americas, we are pleased to report that fourth quarter revenues for the company were up 3 percent, driven by strong double digit growth in both Europe and Asia," said CEO Victor Herrero. "In Europe, our revenues were up 11 percent driven by new store openings and another good quarter of positive comp store sales. Turning to Asia, revenues finished up 27 percent driven by new store openings and positive comp store sales in China. We are encouraged by the progress we are making in these two regions and will continue to allocate the majority of our capital investment there."
The company's fiscal guidance for 2018 calls for EPS of $0.28 to $0.40, while consolidated net revenues are expected to increase between 4 and 6 percent in constant currency. Looking ahead, Herrero acknowledged there are difficulties ahead and announced his plan to close 60 stores in fiscal 2018.
"As we head into fiscal year 2018, we will build on the good momentum we are experiencing in both Europe and Asia and will continue our retail expansion plan there. In the Americas Retail, where the retail environment remains challenging, we are focused on profitability improvements. We will continue to negotiate rent reductions whenever possible and plan to close 60 stores in fiscal 2018. And finally, we will remain focused on implementing supply chain initiatives that should drive profit improvement in fiscal 2018," he said. "As I think about the future of our company, it is critical that we remain focused on flowing high-quality product, delivering best-in-class digital and in-store experiences, and maintaining our long-term brand building approach."