HOW A SMALL LUXURY EYEWEAR BRAND FOUND SUCCESS FROM ONE TRIP TO AFRICA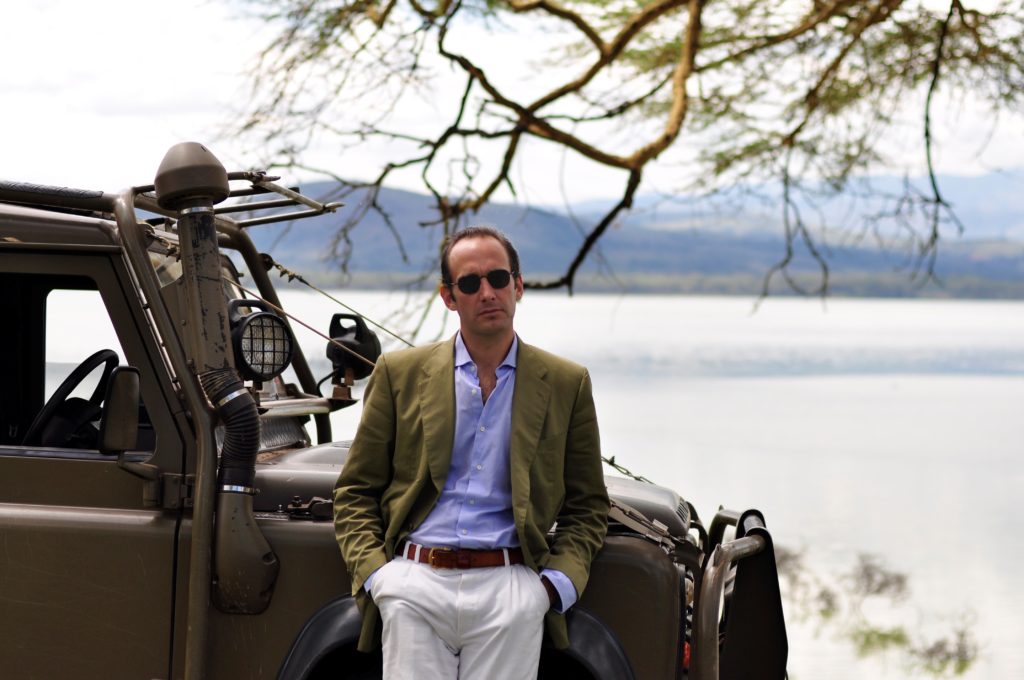 On a mid-December morning, we had the pleasure of meeting the founder of Italian luxury eyewear brand L.G.R, Luca Gnecchi Ruscone, who had just arrived from Rome for a press trip in the States. Over fantastic espresso drinks at midtown Manhattan hangout Till & Sprocket, Ruscone went through what makes his unique collection of eyewear so different from what's already out there in the market.
On a trip in 2005, Ruscone visited the optical stores in Asmara, Eritrea in Africa that was owned by his grandfather, who had once lived in Africa from 1930 to 1970. There he discovered a box of colonial period sunglasses, which had been imported from Italy 50 years earlier. Fascinated by the elegant design of the frames, he brought the pieces back to Italy where he made limited reproductions of his discoveries.
Now adding several new styles and colorways twice a year, Ruscone is on a mission to give back to the African community that inspired his business venture, while maintaining an exclusive product available at the best boutiques around the world.
Here we chat with Ruscone on the growth of the brand, his philanthropic efforts in Africa, and what's next for the brand in 2017.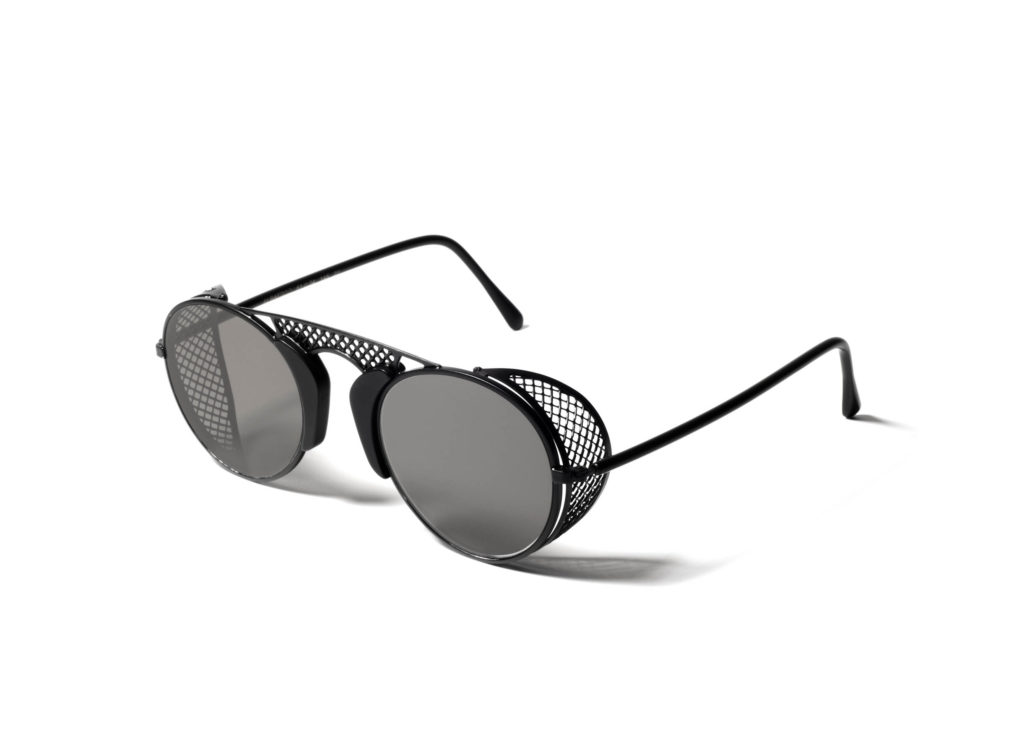 Q: How has the brand grown since its inception?
A: Since we started, it has gone from being a one man show in my mother's kitchen to having 12 full time employees in a proper office in the center of Rome.
My mom used to be my biggest brand ambassador, now I see people wearing L.G.R's in the streets of New York, Milan, and Paris … this always has a great impression on me! We also have influencers such as Giorgio Armani, Mario Testino, Gigi Hadid, Serena Williams, Tom Cruise and many more wearing L.G.R.
Q: Functionality for the wearing is key for the brand. What are some unique details that set your brand apart?
A: Yes functionality is at the core of all my designs. I am motivated by how the pieces will be used – where and how – travel, exploration and adventure are my inspirational pillars. This can be a safari in the Savannah as well as an urban one. These visions of faraway places of adventure are then translated into my designs. My goal is to create objects that make our wearer escape their everyday reality. What really sets L.G.R apart, are the lenses we use – we use only crystal mineral glass lenses which offer the highest level of optical clarity, they cannot be scratched, are impact resistant and offer 100 percent UV protection.
Q: Why is it important to keep your distribution controlled?
A: Since the very beginning we have been very selective over the stores that sell L.G.R. We want to remain exclusive and have the right people selling the brand. It is also vital for us to build relationships with our clients, to understand their needs and receive constant feedback.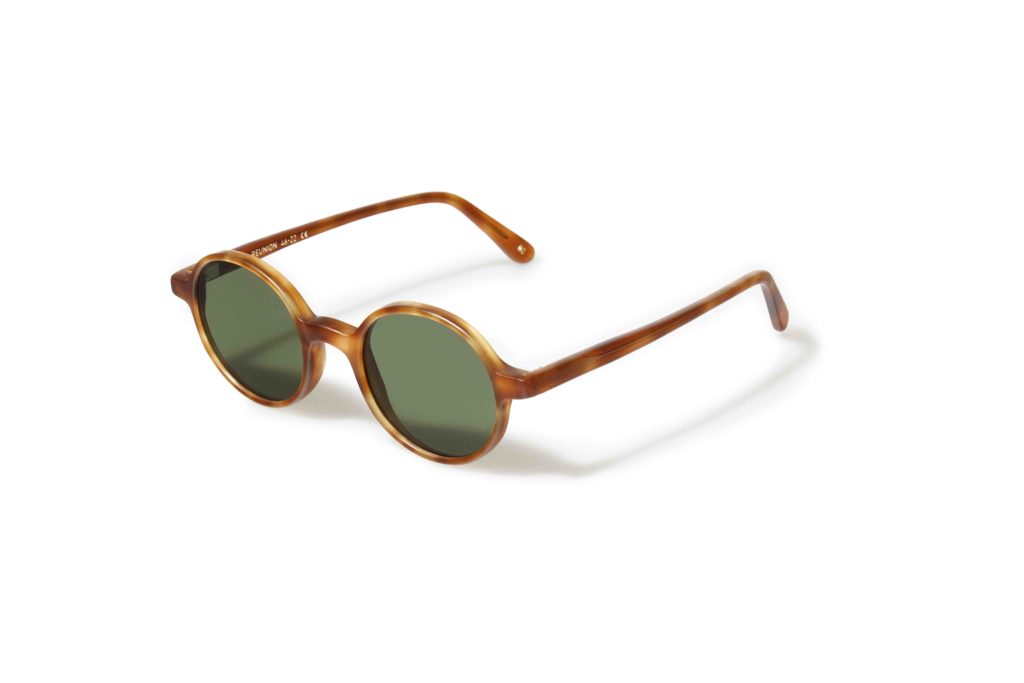 Q: What stores do you sell in the U.S.?
A: Studio Optix (63 West 49th Street New York); The Webster (Miami); Please, Do Not Enter (LA); and Jeffrey (New York).
Q: Could you tell me more about the efforts the company is doing in Africa to help doctors? Why is it so important for the brand to be so involved in this?
A: The origins of L.G.R are deeply rooted in Africa, which is why I wanted to produce the special edition 'L.G.R for AMREF Flying Doctors': Charity Evacuations – A percentage of revenues from sales will therefore be donated to the Charitable Evacuations program run by AMREF Flying Doctors, a local organization that has been working in Africa for many years. My hope is that in this way L.G.R can make its own contribution to increasing the number of free evacuation flights flown to save the lives of people with serious illnesses. This along with other projects, is our way of giving back to the African continent, which has played such an important role as the source of inspiration behind the brand.
Q: What is coming up for 2017?
A: Following the success of the 1st AMREF Edition, we are now launching the 2nd one. The model was designed based on the needs of the very pilots who risk their lives in flight missions across Africa – the Dahlak is the ultimate aviator frame featuring darkened green lenses with a special anti-reflective coating, a powerful high altitude UV protection filter and black leather eye guards to block out glare. This time around, the frame will be matte black, in order to further reduce reflected light, being absorbed by the matte finish.