HUBLOT CELEBRATES 10TH ANNIVERSARY OF VEUVE CLICQUOT POLO CLASSIC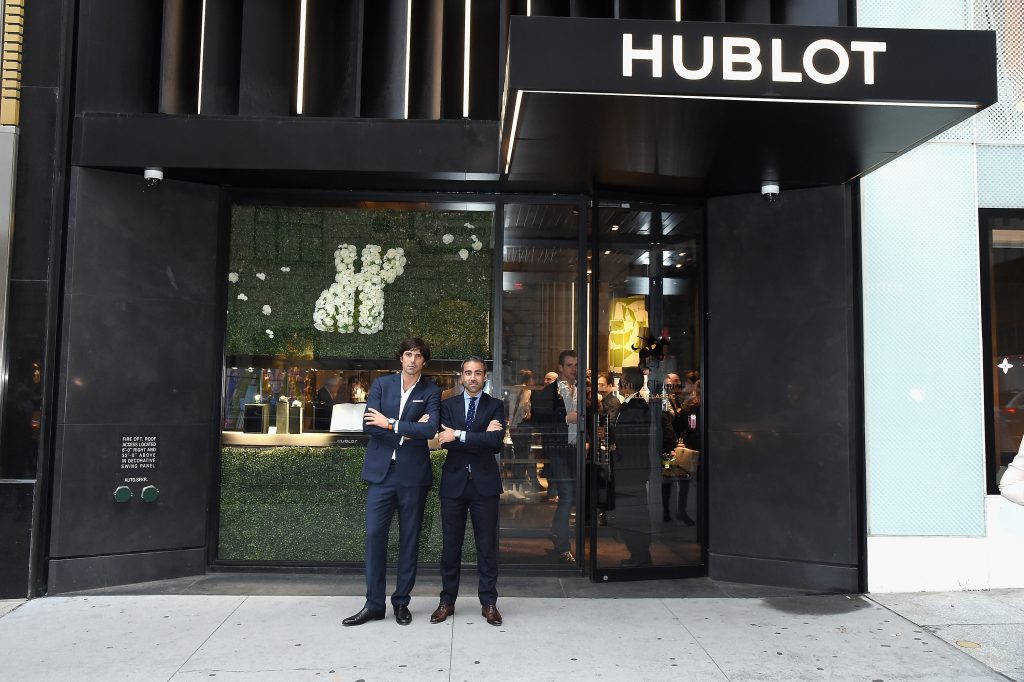 On Tuesday, May 30, luxury Swiss watchmaker Hublot revealed its new timepiece in collaboration with Veuve Clicquot in honor of the 10th anniversary Veuve Clicquot Polo Classic taking place on June 3, where Hublot is serving as the official timekeeper and scoreboard sponsor.
To kick off this year's Veuve Clicquot Polo Classic, the unofficial New York event of summer, Hublot and Veuve Clicquot hosted an intimate cocktail event at the Fifth Avenue boutique. Media and friends of both brands were invited to view the new timepiece, Classic Fusion Veuve Clicquot, and mingle over a glass of Veuve Clicquot Yellow Label champagne. The watch was unveiled by Jean-François Sberro, managing director of Hublot of America, alongside famed Argentinian polo player and captain of the Veuve Clicquot Polo Team, Ignacio "Nacho" Figueras.
Retailing at $17,700, the Classic Fusion Veuve Clicquot will be available at the Hublot Fifth Avenue Boutique in New York City, beginning on May 30 in a limited run of ten pieces.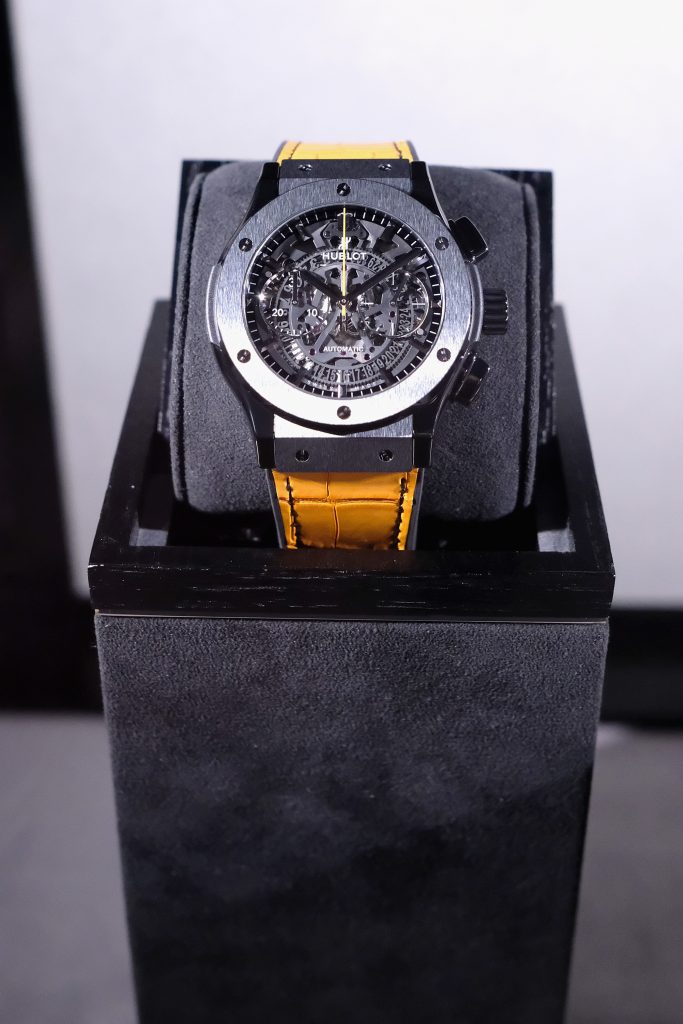 This Saturday, June 3, the Veuve Clicquot Polo Classic will celebrate its 10th anniversary by returning to Liberty State Park for an afternoon of polo, picnicking, and champagne hosted by Neil Patrick Harris, all in Hublot time. Hublot will serve as the official timekeeper and scoreboard sponsor for the match, and Nacho Figueras will be sporting the collaboration watch. Hublot's brand presence extends to the Rosé Garden where vitrines of Hublot timepieces will be on display.
The Rosé Garden is an intimate and exclusive experience with glamourous lounge décor and a prime view of the game, drawing a star-studded list of celebrities and socialites on the "green carpet." The day will end with a special performance by 15-time Grammy Award-winning singer/songwriter/producer, actress, New York Times best-selling author, entrepreneur and a powerful force in the world of activism, Alicia Keys to close the rite of the season.
"It has been an honor to be a part of this amazing Veuve Clicquot Polo Classic event since the very beginning," said Nacho Figueras, captain of the Veuve Clicquot Polo Team. "My passion has always been to make polo a more mainstream and accessible sport and it is great to have the support of partners like Hublot to help bring new offerings to the experience. The 10th anniversary celebration will be one to remember!"
"We are thrilled to announce our limited-edition watch in collaboration with Veuve Clicquot, and our partnership with yet another prestigious polo tournament, the Veuve Clicquot Polo Classic for their 10th anniversary celebration," added Jean-François Sberro, managing director of Hublot of America. "Veuve Clicquot defines their brand by being 'modern and audacious,' while living up to their motto of being the finest in quality. This philosophy resonated with us at Hublot as we strive to be a trailblazer in the watch industry; always evolving to be at the forefront of new concepts and technology. Our shared attributes, along with Hublot's love for the sport, made this partnership feel like a natural connection."