INSIDE OXXFORD CLOTHES NEWEST FACILITY THAT CRAFTS AMERICA'S FINEST SUITS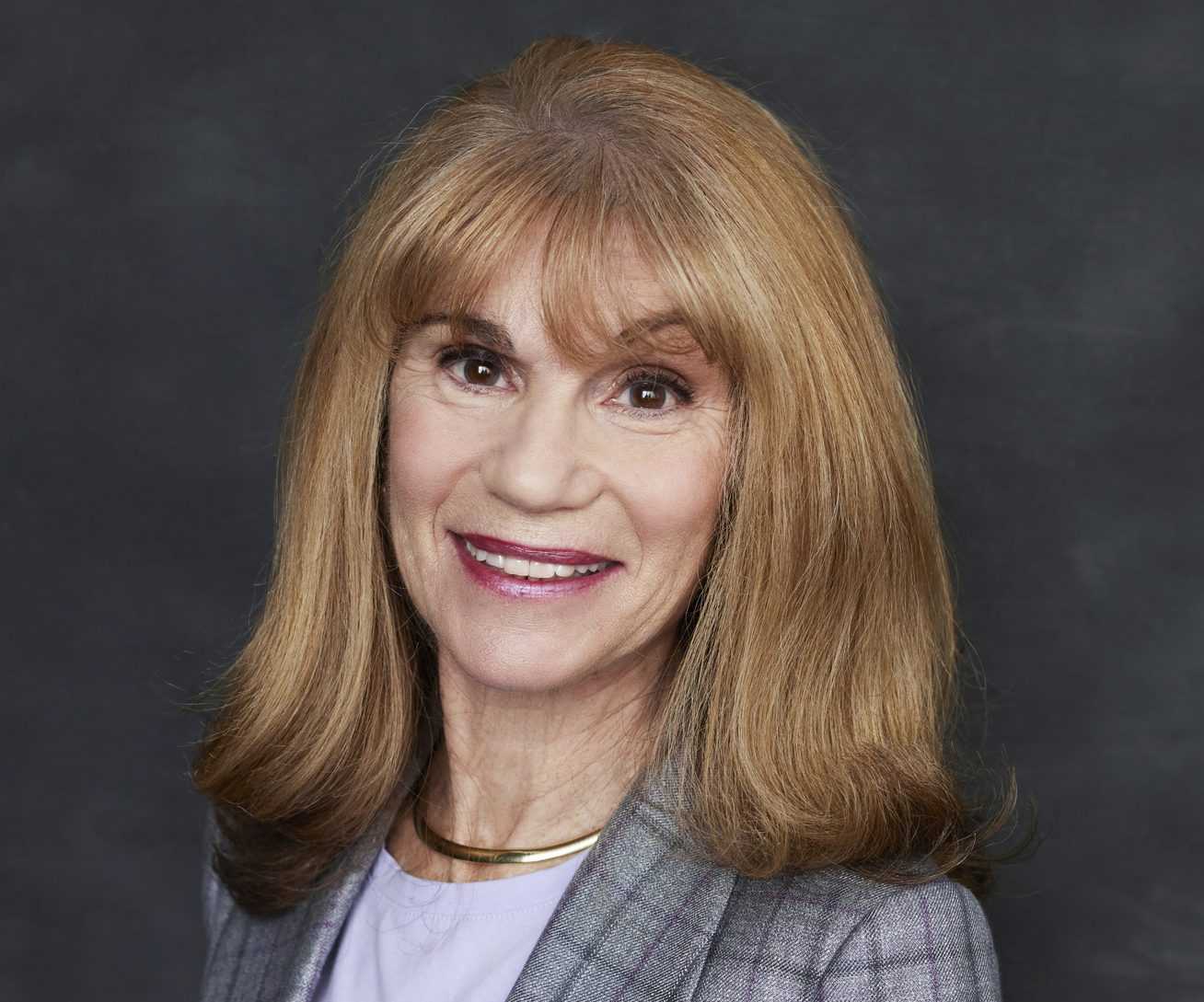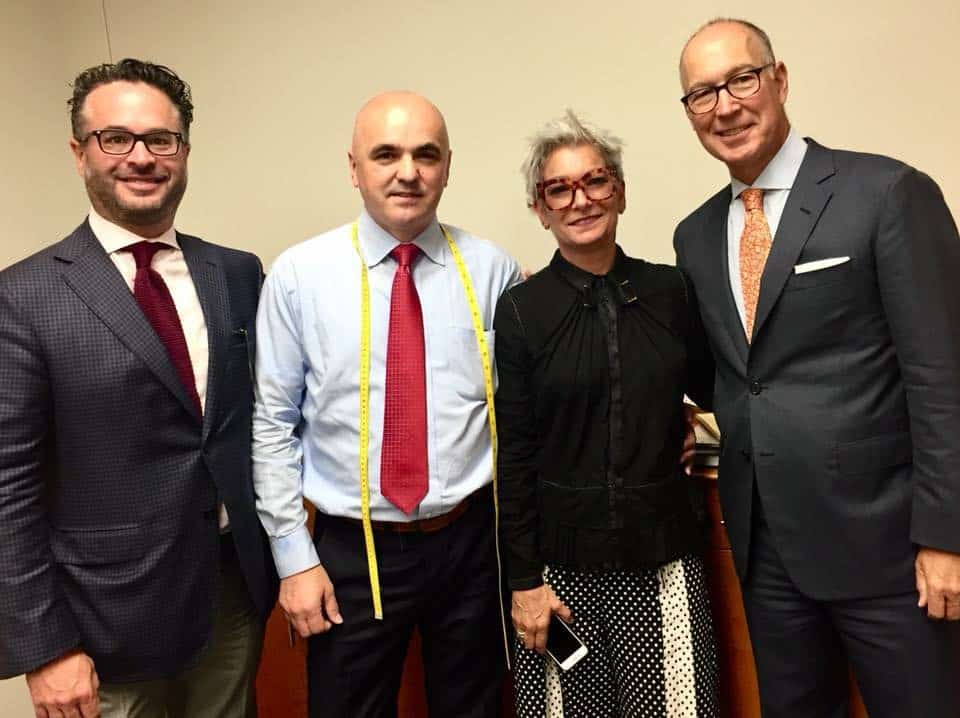 The good news: The iconic Oxxford factory in downtown Chicago has relocated to a far more modern (and climate controlled!) facility in Southwest Chicago. The better news: Although there are still 179 steps in the production an Oxxford suit (which takes approximately 25 hours of hand work to complete just the coat, excluding pattern creation, cutting and final pressing), the 120 talented artisans who craft these exceptional garments can now be more efficient than ever in their 45,000 square-feet of bright airy space, now all on one floor!
Stanley Morawa, Oxxford Clothes Master Tailor, who's spent the past 23 years with Oxxford, was once a tailor in the Polish army making uniforms for the generals. He tells me the hardest part of his job at Oxxford is to recognize and incorporate nuances in posture from paper pattern to fabric to construction. "No other maker can do what we do," he explains. "An Oxxford suit has its shape molded into the jacket, virtually built into the garment but in a way that renders it incredibly soft. Our goal is 100 percent customer satisfaction."
Operations Manager Nicole Steele (with experience in design, sales and production) directs the process and is delighted to have new technology to track the various procedures. "Before, we had to search through piles of fabric to figure out what's held up where but now, the scanners do this work for us. Many of our new processes are far more efficient (including a new inspection process) but our real asset remains the hand craftsmanship that goes into each and every garment."
Indeed. In my brief visit, I witnessed numerous steps requiring precise hand-eye coordination: cutting, basting, sewing, pressing…skills that must take years to perfect (yet the average age on the floor was surprisingly young!). I watched artisans expertly cutting fabric one layer at a time, meticulously basting a canvas to the front of a coat, pressing garments to perfection (some workers still using the old irons that they prefer to the new ones…)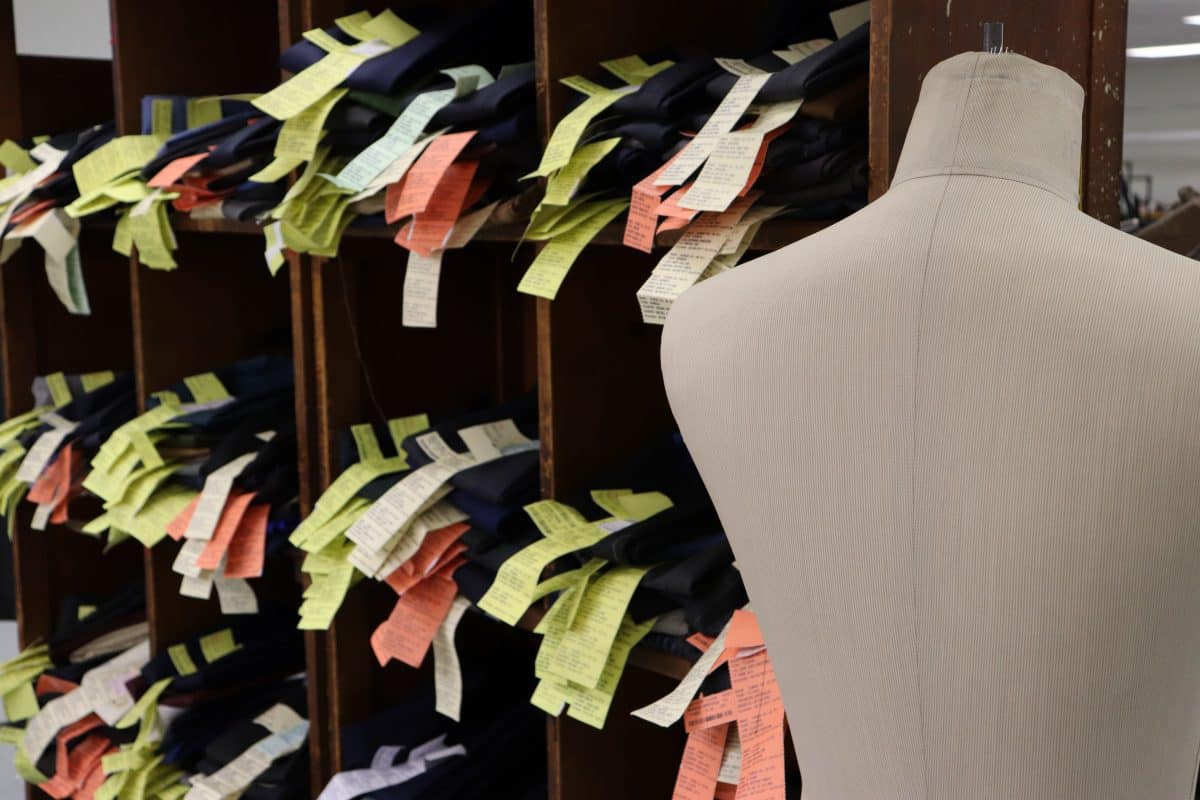 Famous for their shape, comfort, construction, and softness, Oxxford suits feature only the finest canvas (a blend of horse hair and goat hair which, while very strong, allows air to pass through the fabric). To ensure the stability of the canvas, it is first soaked in water, hung to air dry, then pressed; the process is then repeated a second time. Other factors creating shape and softness: the armhole is sewn by hand for flexibility; endless rows of vertical stitching give shape to the lapels and collar, precluding any unwanted roll and locking in permanent shape. (I'm told the artisans who hand pad lapels take 30 minutes to complete each lapel with approximately 1000 hand stitches. One person can complete only about seven garments per day.)
I can't fail to mention the famous Oxxford trouser, based on a patent granted in 1936. The pocketing and lining make up the saddle, constructed from four separate panels, hand sewn together. (It is said that wearing these pants feels like wearing nothing at all…) The price for such luxury: $695 and up for the basic handmade trouser with hidden watch pocket, hand-sewn hook & eye, nickel-plated zippers, hand-sewn button holes, water buffalo horn buttons, and many more exceptional details.
Bottom line: the new workshop is a perfect balance of old world craftsmanship and modern technology. And according to Oxxford president Bob Denton and VP Chris Brueckner, business is currently healthy. "We're not a huge company and probably never will be. We're small but profitable, with 90 active doors including five Neiman Marcus stores and top independent menswear stores."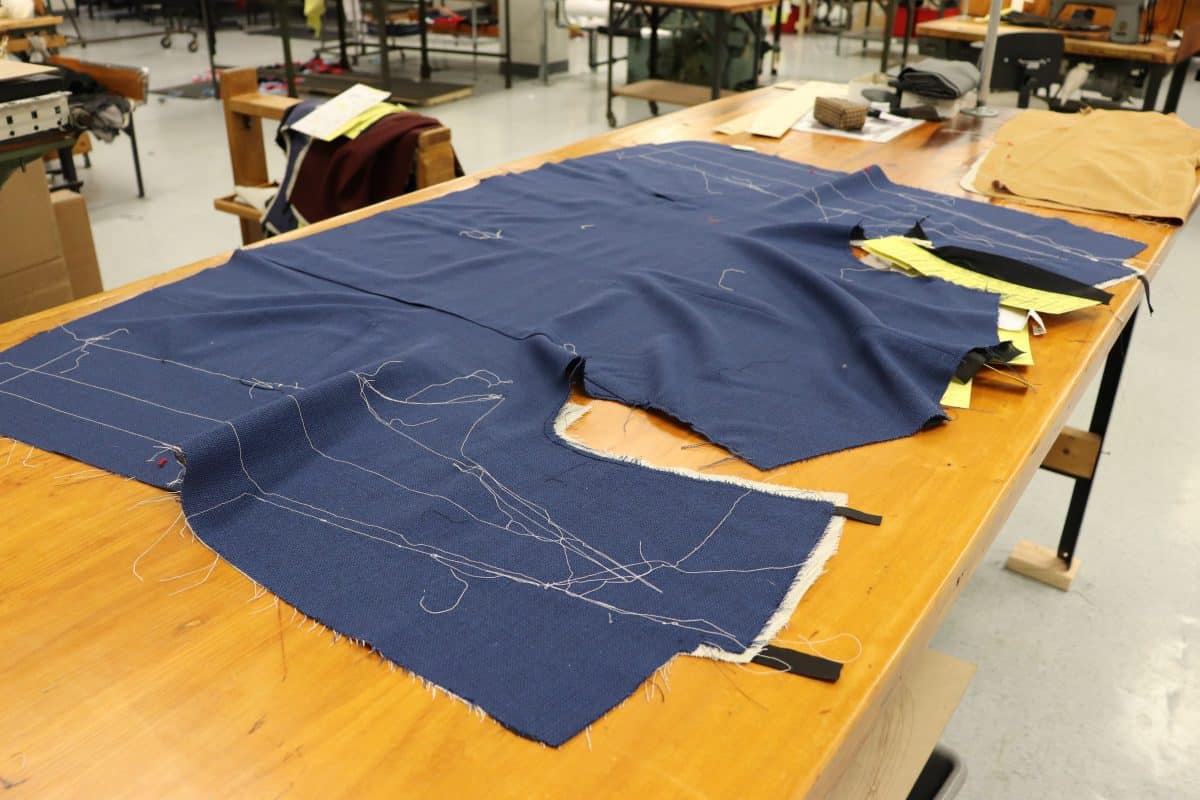 While off-the-rack clothing is an important business, most Oxxford garments are true custom, meaning measurements are taken and individual patterns made for each customer, delivered to the client in about six weeks (timing on custom can be expedited to 20 working days for an additional fee; a stock size garment can be made in 15 working days). Although wool prices are up considerably, Oxxford prices have remained relatively constant thanks to efficiencies they've been able to make with the new factory. Still, we're talking big bucks: on average $4,500-$6,500 for a custom suit with some up to $12,000 and higher, depending on fabric. (Brueckner recently sold, to one customer, two $35,000 suits of super 200s blended with vicuna.) Since this business is so exclusive, national advertising has been minimal. Says Brueckner, "We believe in focusing most of our advertising efforts with our retail partners on a local or regional level." In fact, so strongly does Oxxford believe in partnerships with their retail accounts that they own only one retail store, the famous Oxxford shop in midtown Manhattan.
Reinvention for Oxxford, in addition to the new factory with new technology, includes some modern suit models, likely to attract a younger affluent customer. The new updated gentleman's fit, for example, features a shorter coat, narrower point to point, and trimmed sleeves. Currently in development: additional trim and slim suit models, new trouser model development and product extension into updated outerwear.
Another change in the business: a timing schedule closer to season. Says Denton, "We've noticed some of our customers are not buying as early as in the past. Our ability to shorten lead time (60 days upfront) allows our customers to better manage inventory. In fact, during this past July market, we had as many orders for fall '18 as for spring '19."
With their new modern factory, a century plus of history, the highest possible production standards and a client list including prominent political figures, corporate CEO's and A-list celebrities, Oxxford is well-positioned for the next 100 years. Ever true to its original mission, the company continues "to create a garment by which all others are judged."