JOHN ELLIOTT DEBUTS WOMEN'S COLLECTION IN RETURN TO NYFW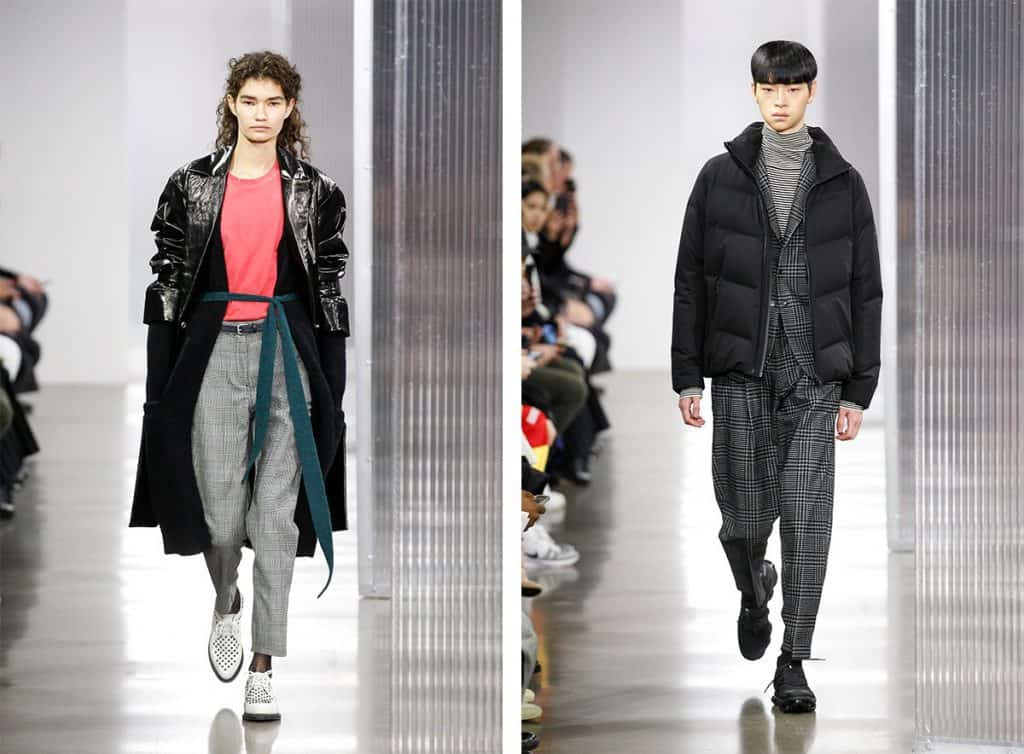 John Elliott returned to New York Fashion Week on Monday, February 12, debuting his first women's collection since the brand's launch in 2012. The 43-look collection, dubbed 'Delirium,' was inspired by the beauty and confidence of distortion and included 22 looks for the boys; 21 for the girls.
Conceived from a garment worn by his Uncle found in the family's closet, Delirium was inspired by tearing apart this precious piece and using it to start from scratch, ultimately sewing it back together as one. "There's a lot of curiosity in this collection," said designer John Elliott. "My mother had two heirloom shirts from the Vietnam war era, and I just destroyed them both to create something new and repurposed."
Elliott's women's collection, identified by the designer as "a confident woman with a strong point of view, the women that I admire" stands apart from what we're used to seeing come down the designer's men's runway. "It was important that I started from scratch to create something entirely unique," continued Elliott. "I had to erase the mental archive from previous seasons and introduce myself to fabrics and patterns that we would have never touched for the guys, a female body is three-dimensional, and I wanted to create a balance between hard and soft pieces."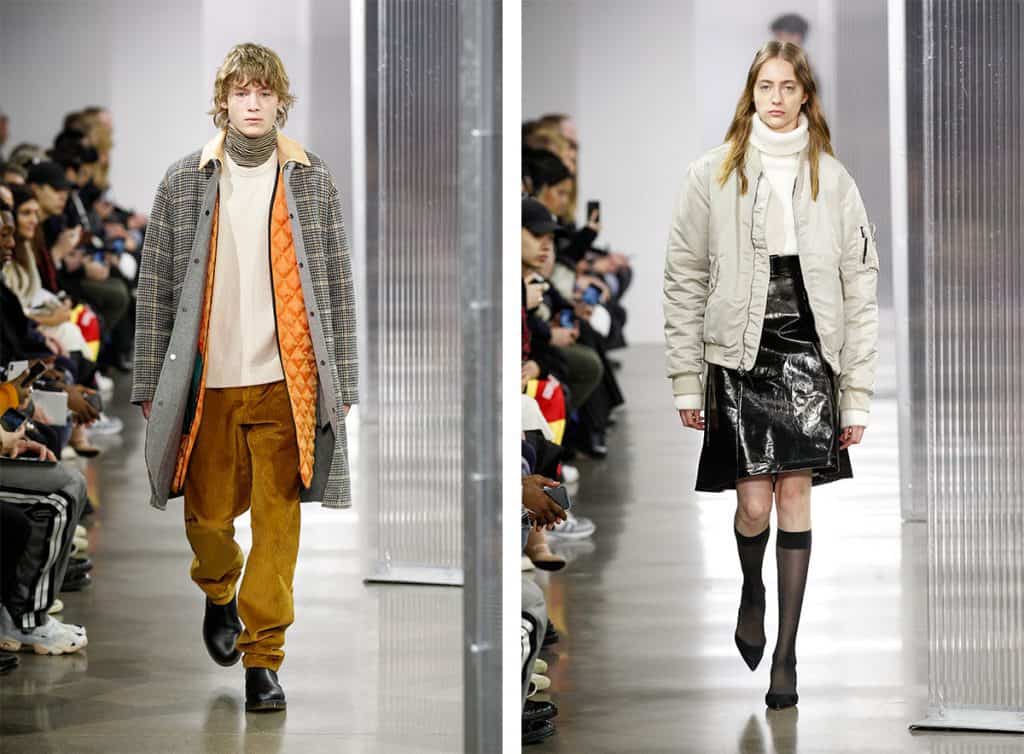 Those fabrics include a coated canvas, made in Italy and resembling glossy leather; Jacquard alpaca coats; and houndstooth prints on wool and French Terry, all introduced to the collection for the first time with the intention to set up a three-dimensional juxtaposition.
Introducing women's, however, took nothing away from the John Elliott guy. "Delirium is a graduation for the men – the textiles, the development, the patterns – it's all elevated."
Custom plaid, corduroy basketball shorts, houndstooth wool suiting, and cracked bleach denim – a seven-step process executed by hand – are all standout pieces from the men's collection. Two collaborations, now synonymous with the John Elliott name, also made a cameo on the runway. The Nike Vandal saw a revitalization this season with two new styles which incorporated fabrics directly from the RTW collection, while Blackmeans also returned with two styles – a painted leather riders jacket and paneled anorak pullover.