TOMMY BAHAMA TEAMS UP WITH PENDLETON WOOLEN MILLS ON FALL '18 COLLECTION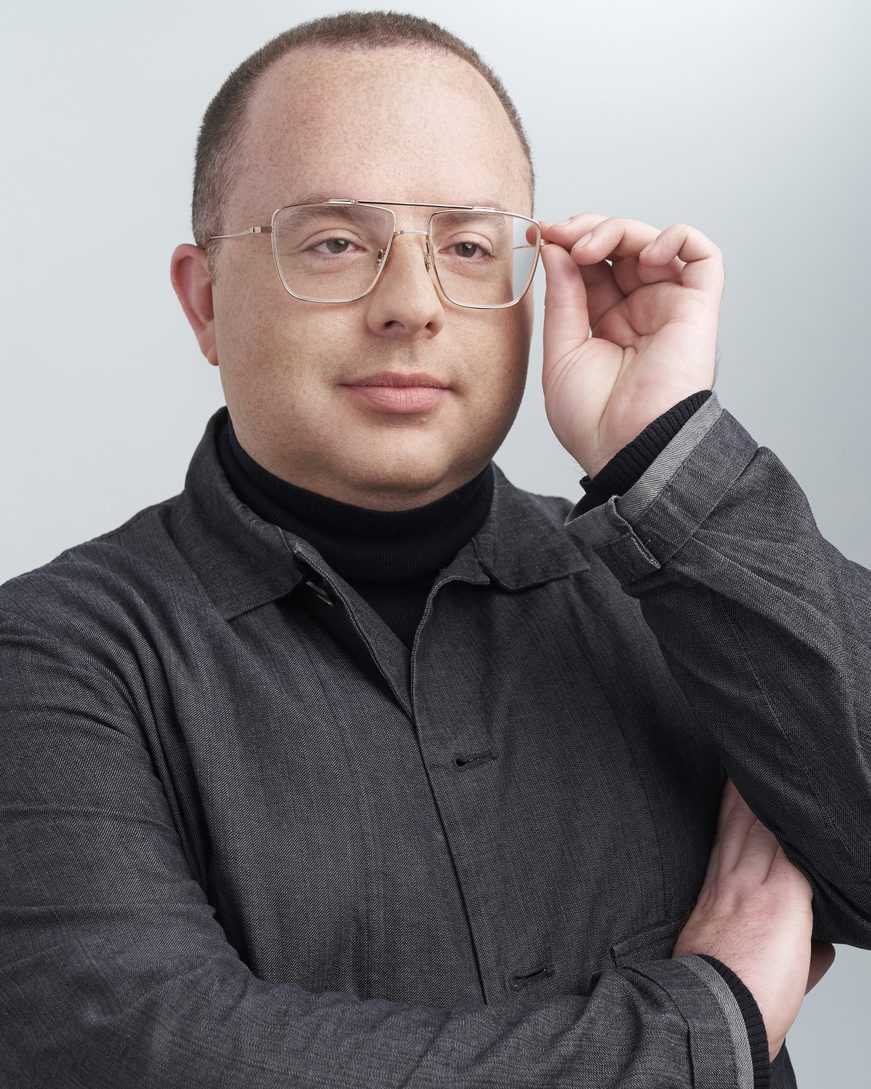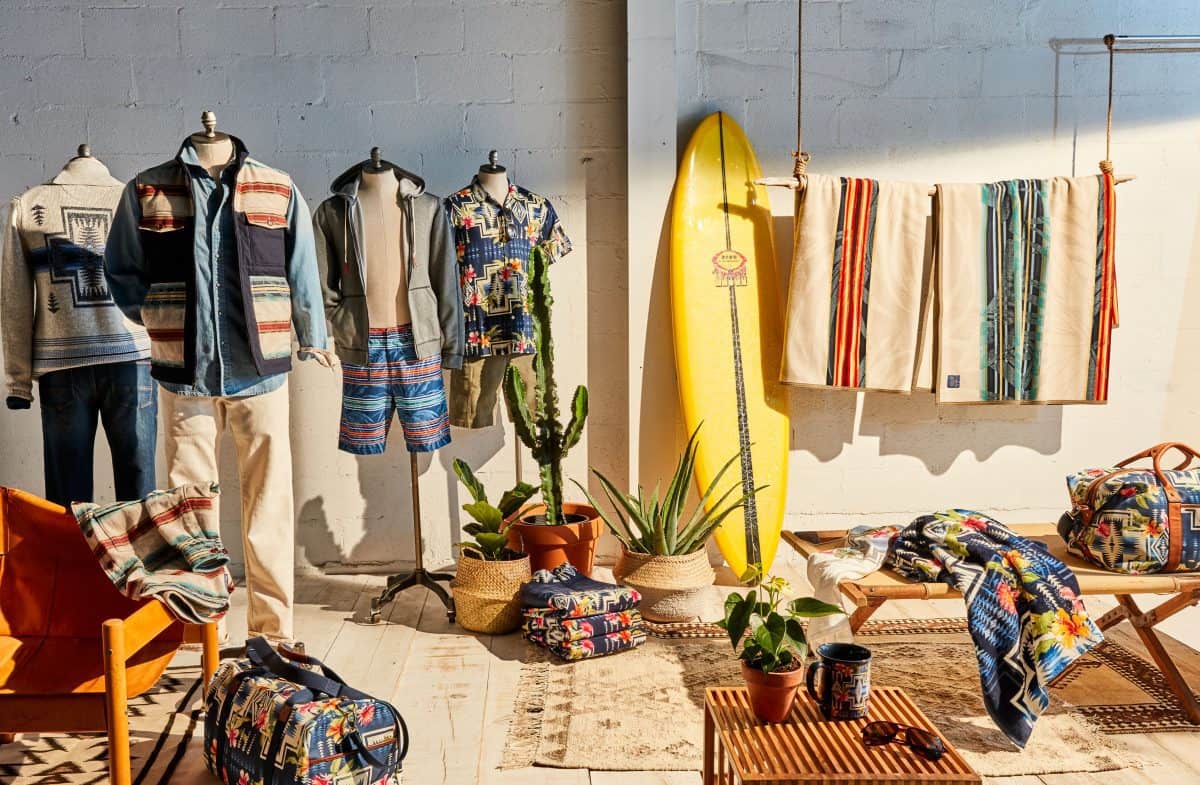 Tommy Bahama and Pendleton Woolen Mills have joined forces on a new collaboration that celebrates these two iconic lifestyle brands' love of the great outdoors and commitment to quality and style.
This comes to life in the Tommy Bahama x Pendleton collection of men's and women's apparel, accessories, and home products.
"For 25 years, Tommy Bahama's mission has been to Live the Island Life," said Bradley O'Brien, EVP of Product Design for Tommy Bahama. "To celebrate this milestone, we have partnered with Pendleton Woolen Mills on this unique collaboration. Warm, stylish, relaxed and approachable are the essential elements, which dovetail our two brands. It is a true celebration of the simple pleasures of living the good life on the beach, in the mountains or in your own backyard."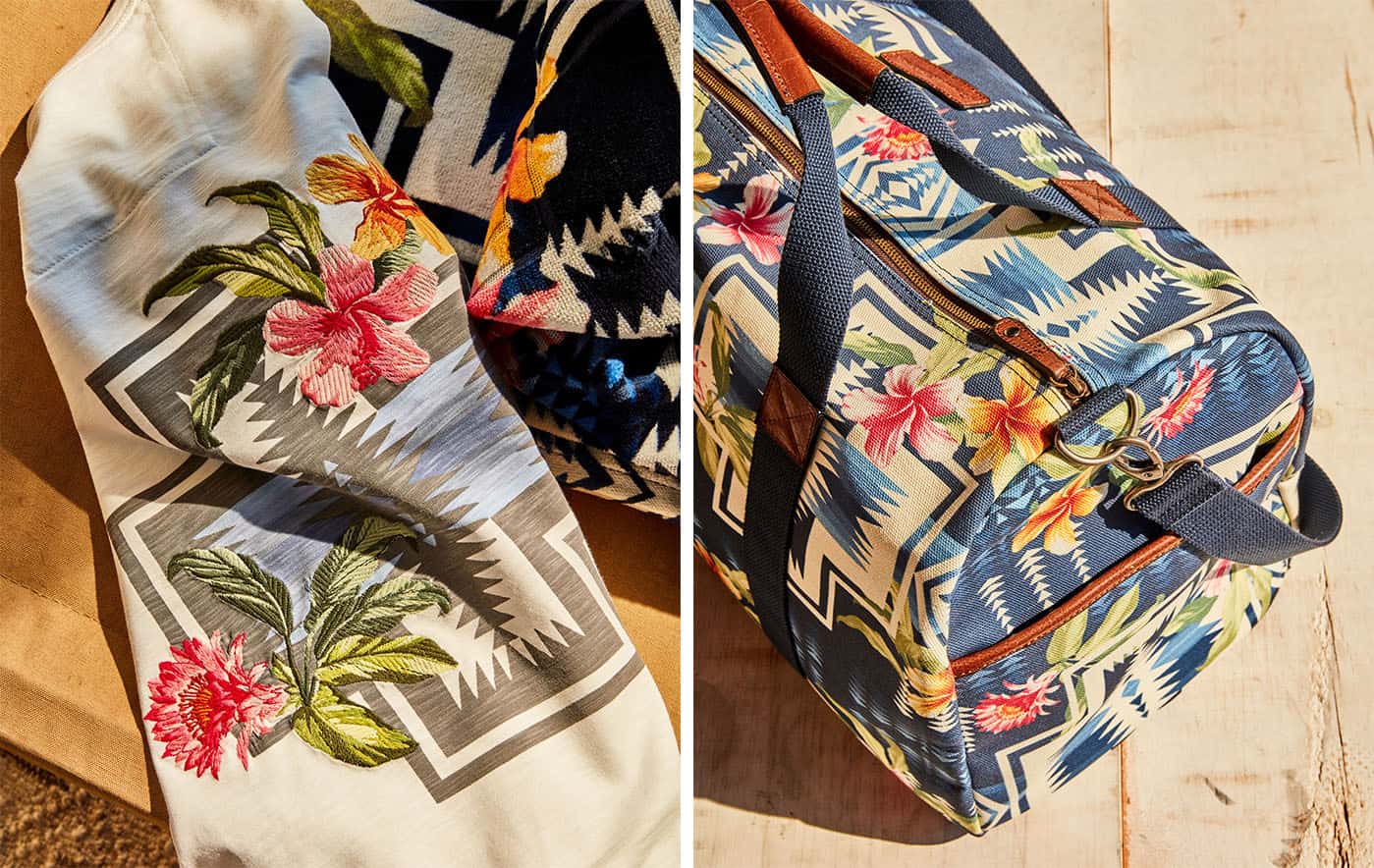 "Pendleton is pleased to partner with Tommy Bahama, bringing to our consumers a distinctively different look, with a completely compatible collision of tropical florals and western jacquard patterns," added Bob Christnacht, Executive VP of Sales and Marketing for Pendleton. "The result, dramatic and creative fashions that reflect our similar roots and commitment to quality"
The brands' shared sensibilities and authentic values are exemplified in two, new collaborative fabric patterns: the Aloha Harding Print unites Pendleton's Harding design with overlaid tropical florals and the Island Serape Stripe features a tropical leaf pattern jacquard with Pendleton's classic blanket stripe. These fabric patterns are used in a men's vest, cardigan, camp shirt and swim trunk and in a women's serape poncho, dress, blouse, swim and activewear along with blankets, coffee mugs and more. Adding to the special nature of the Tommy Bahama x Pendleton collaboration, fabrics and blankets are made exclusively in Pendleton's own Pacific Northwest mills for this collection.
Tommy Bahama x Pendleton will be sold at all Tommy Bahama stores, tommybahama.com, Pendleton select retail store locations and Pendleton-usa.com.