JOSEPH ABBOUD ON THE 30-YEAR ANNIVERSARY OF LAUNCHING HIS OWN LABEL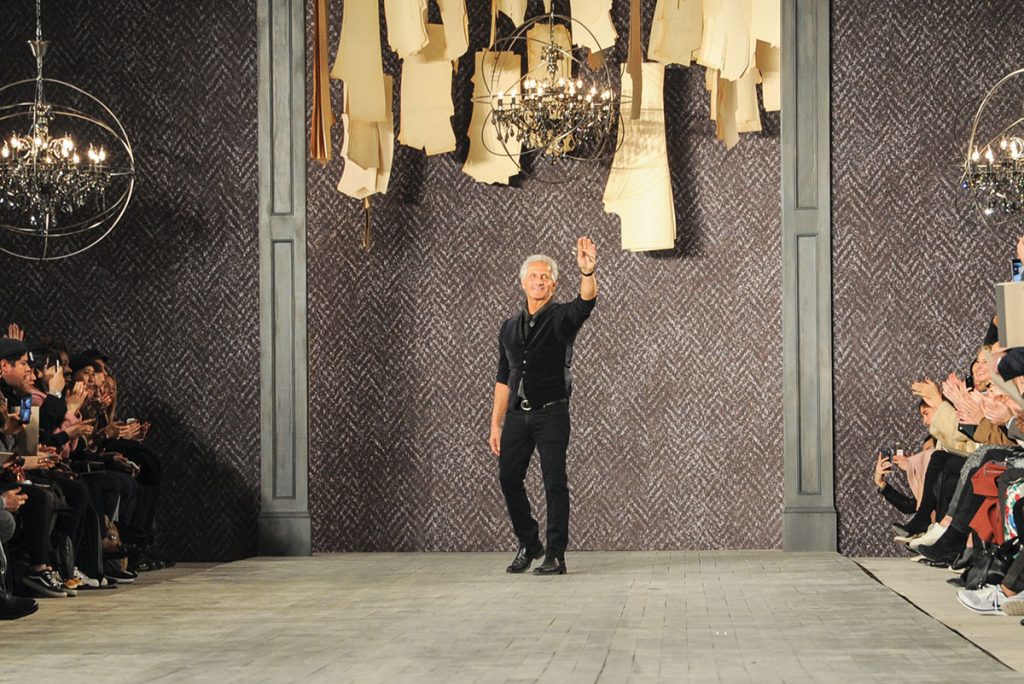 It's always a pleasure to interview menswear designer Joseph Abboud, who cares more about making beautiful salable clothing than getting rave front-page reviews. ''I know I'm not the darling of the press," he confides without hesitation. ''Editors love to write about the newest and most outlandish fashion whereas I'm about brand integrity, consistency and relevance." That is exactly why the brand has evolved over the past three decades and why the award-winning designer has such incredible influence on how real men dress. On the 30-year anniversary of launching his own label, Abboud sits down with MR to talk about milestones, challenges, creative courage and the future of retail.
Q: Can you talk briefly about how your career got started?
A: I started working part-time for Murray Pearlstein at Louis Boston during college. When I graduated in 1972, I had three options: graduate school, teaching French at Brookline High School, or management team at Louis Boston. I chose the third option and spent eight years working with Murray, the most brilliant merchant I've ever known. From Murray, I learned creative courage: if your store looks like you believe in something, your customers will believe it too. For example, instead of showing a few units of a trend he believed in, he'd show all flatfront pants or all brown suits with such conviction that he actually made trends happen! Few merchants these days have that kind of courage.
At age 30, I moved to NYC to work for Ralph Lauren, starting in sales and moving to design. No one has a clearer vision of or fiercer dedication to his brand than Ralph: even with recent management problems, it's a multi-billion-dollar business built on a dream that has remained true to its core DNA. From there, I worked with Barry Bricken; then the Freedberg Company offered to back me in creating my own label. We launched in 1987 with a shop at Bergdorf Goodman. The collection was ultimately in every major specialty store; I believe its success was because we filled a void between the American Ivy looks of Ralph Lauren and the fast Eurofashion of Armani. If Ralph was New York and Armani was Milan, we hit a sophisticated spot in the mid-Atlantic Ocean!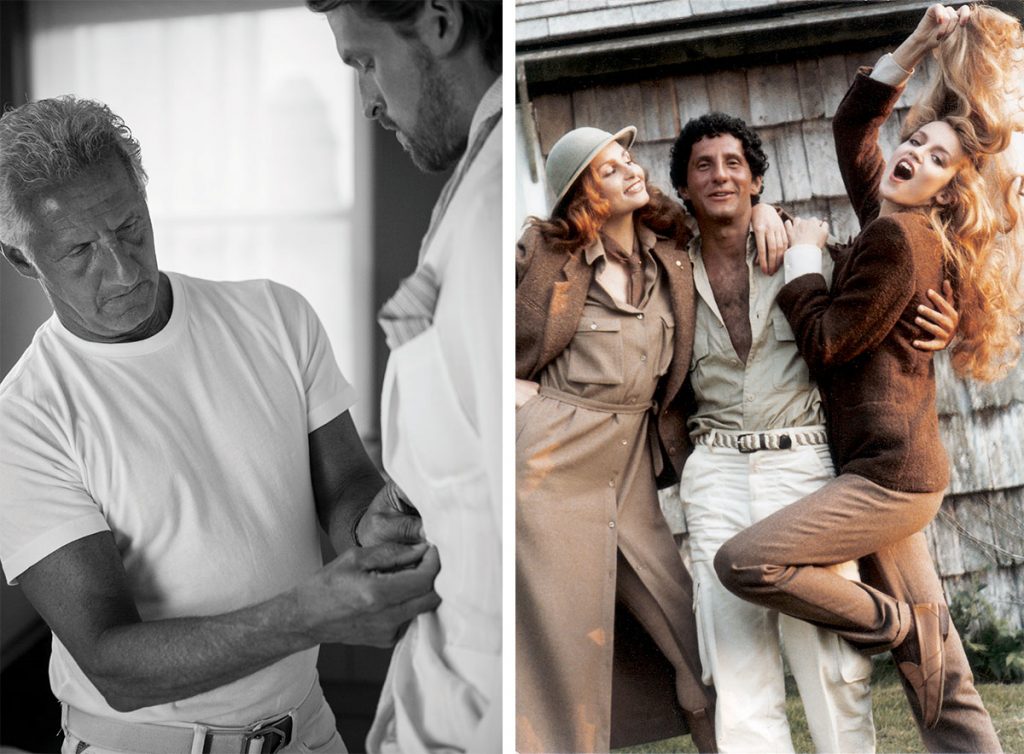 Q: Let's skip the stressful years of selling your name and buying it back (and your successful stint directing design at Hickey Freeman and HSM) and jump to the present…
A: I joined Tailored Brands in 2012, we got back the Abboud label in 2013 and I now have a 4000-square-foot Joseph Abboud collection store on Madison Avenue that serves as a laboratory for product that ultimately translates to 1,500 Tailored Brand stores (TMW, Jos. A. Bank, Moores Canada). The flagship helps me diffuse ideas: for example, the success of linen this season will define the trend at moderate pricepoints for spring '18.
You know, Tailored Brands has a huge advantage over many of its competitors: numerous online businesses are now looking to open brick-and-mortar stores while we already have that down pat. We've got the infrastructure, the wardrobe consultants, the expert tailors. You can't underestimate the importance of fit these days, which is why the tailoring component is so critical! About 35 percent of clothing business at our flagship is now MTM, at retails from $795 and up. And Men's Wearhouse is definitely moving more upscale, too.
Q: More upscale, perhaps, but isn't the core business still largely promotional, based on Buy One, Get One deals?
A: We're moving away from that but it takes some time. Our mission is to offer the best quality at the best price possible, to under-promise and over-deliver. We're also in the midst of a sea change at Jos. A. Bank where the DNA is definitely getting younger. This business, established in 1905, has always been a bastion of traditional menswear, which is not a bad thing if we can make traditional relevant for a younger customer. I truly believe in the Bank brand, in the potential of updated traditional product with an authentic heritage. Established in 1905, Bank should have been (and can still be) an American icon like Brooks Brothers.
Q: What do you see as the key challenges confronting the menswear industry and what solutions do you suggest?
A: I believe that menswear has been infected by womenswear, and that quest for critical acclaim has set menswear back hundreds of years. Runway shows are important but fashion editors have an obligation to consider relevancy vs. Cirque du Soleil; if they're talking to men, talk to them in a language they can understand. Fashion is trend-driven but the revolutionary changes that often bolster the women's business are rarely successful in menswear. By featuring extreme and outlandish men's fashion, we turn a lot of guys off. Historically, menswear is evolution, not revolution. Maybe a fraction of one percent of men are interested in extreme runway fashion, which is why I believe in brand integrity and consistency.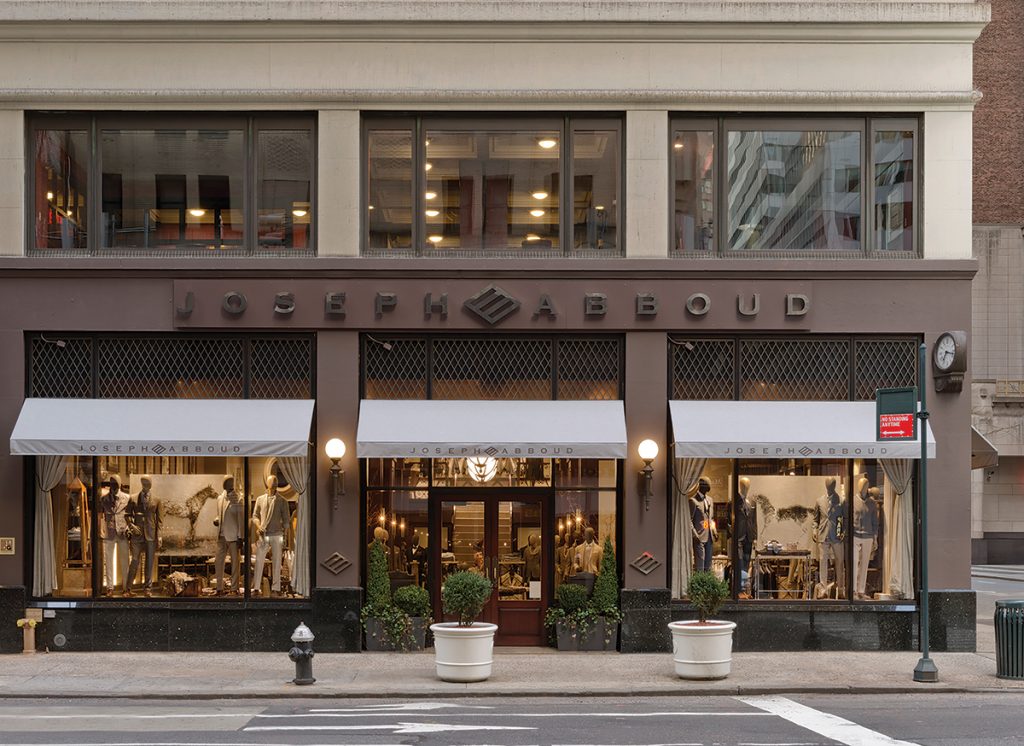 Q: But consistency can get boring! What should menswear merchants be doing do reignite sales that seem to be in a slump?
A: Everyone talks about creating an experience. I don't think it's so complicated; I believe it's about exciting presentations of compelling fashion that's relevant to men's lives. The experience we offer in our Madison flagship is a bit old world, focusing on an enticing environment, exceptional service and expert tailoring. And this is what young guys are responding to! But young today is not limited to millennials: our young-thinking guys are mostly between 36 and 55.
I also believe that the greatest myth about menswear retailing is that guys shop by price. No, they don't! Stores need to lead with compelling product rather than price promotions. After 30 years of this, I've learned to be true to my vision and not go off on too many tangents. Unfortunately for many great conventional store merchants, I believe the future of retailing is vertical. In 1967, when Ralph first launched his collection, there were probably 100 great department stores and 5,000 specialty stores. In 1987, when I launched, there were maybe 25 department stores and 2,000 great specialty stores. Thirty years later, there are about five department stores and 100 independent specialty stores. So the retail world is changing: the value proposition that vertical stores can offer customers makes it hard for conventional stores to compete.
Q: Of everything now happening at Tailored Brands, what are you most proud of?
A: Definitely our MTM business, which has tripled in size over the past year; we make 400-500 (and growing) Joseph Abboud MTM suits a day in our New Bedford factory, providing good jobs to 750 talented artisans, men and women. How can I not be proud when I see how much pride they take in their work? The value in these canvas garments (all Biella goods from top mills) is amazing as is the three-week delivery (with a 10-day rush option). Of course I'm extremely proud of our Abboud flagship and the exceptional product we sell there. And I'm eternally grateful to Doug Ewert who understands that the true value of a brand is not just about a label sewn into the clothes. He's a terrific leader who doesn't take a lot of credit for himself but is doing so much to create a dynamic organization. Do I think there are other things we can do? Of course. And one is to better tell our story, to get the word out about who we are and what we offer. But we already have a presence with a huge number of American consumers, and these numbers will grow as the product evolves.
Q: Are you even thinking about retirement?
A: They're going to have to drag me out in a casket. This isn't a job for me: it's what I love; it's who I am.