URBAN SNEAKER AND APPAREL CHAINS DTLR AND VILLA COMBINE FORCES
Street-inspired lifestyle retailer DTLR and urban lifestyle retailer Sneaker Villa have announced that they have completed their transaction to merge both companies. The newly combined company will focus on footwear and apparel retailing. No financial terms were disclosed.
The merged company has a significant geographic reach with nearly 240 stores covering 19 states and the District of Columbia, spanning the East Coast from New York to Florida, the Midwest, the Southeastern U.S. and Texas.  The store footprints of DTLR and VILLA are complementary, with little overlap.  DTLR is based in Baltimore and has 102 stores and annual sales of $230 million. While both chains have are heavily concentrated in the Mid-Atlantic States, Villa has locations in Cleveland, Chicago, Detroit, Minneapolis and Milwaukee. This broad reach, along with a rapidly growing e-commerce platform, will give the combined entity the strength of a national retailer.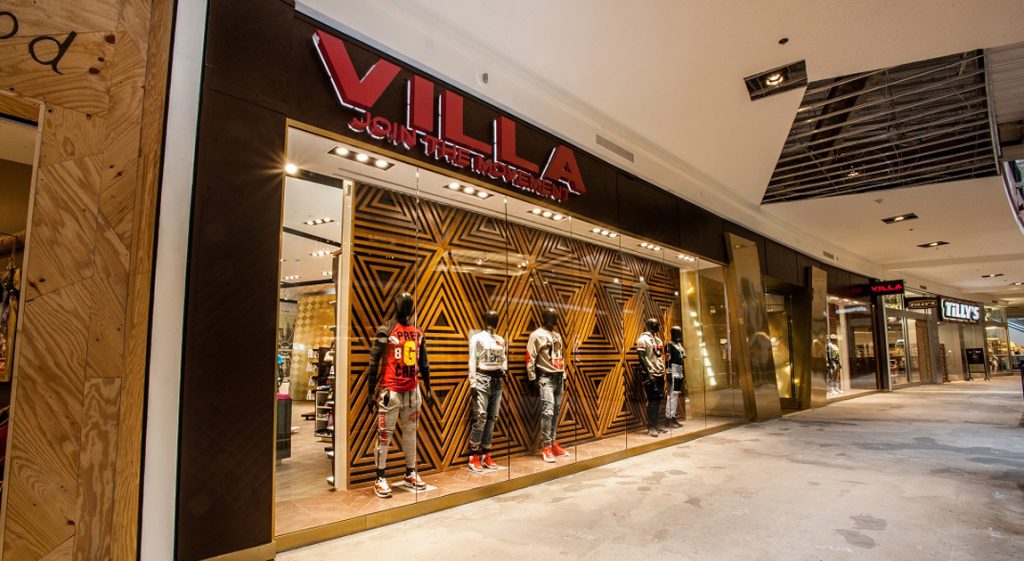 Both DTLR and VILLA have community-centric cultures, and together will continue to serve their local customers and neighborhoods with passion, superior product selection and community service.  DTLR and VILLA both partner with the top footwear and apparel suppliers, who can look forward to the combined reach of two respected retail brands and enhanced operational efficiencies.  Employees of the combined organization will benefit from the sharing of best practices and a stronger company focused on accelerating growth.
"This merger will allow us to better serve our customers, employees and vendor partners" said Glenn Gaynor, chief executive officer of DTLR.  "The combination will allow us to enhance the consumer experience by leveraging the best practices of both VILLA and DTLR.  By combining our talent and resources we can accelerate growth and expand our reach.  We look forward to bringing our teams together."