KNOT STANDARD NAMED OFFICIAL MEN'S FORMAL WEAR PARTNER OF NEW YORK CITY FOOTBALL CLUB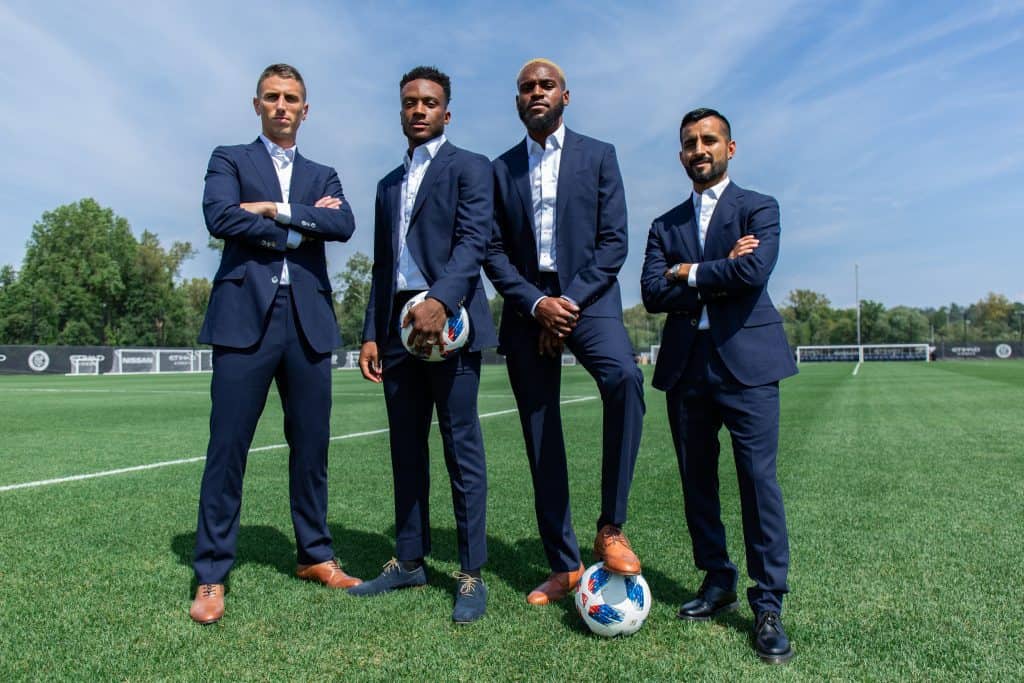 Custom menswear brand Knot Standard has announced an exclusive partnership with New York City Football Club (NYCFC). The agreement will see Knot Standard serve as the team's official provider of pre-game formal attire. Starting on September 8, prior to NYCFC's home match against D.C. United, team players and coaches will arrive at Yankee Stadium wearing custom suits, made and tailored by Knot Standard.
"We are thrilled to partner with NYCFC, a top Major League Soccer team, at a time when soccer is the fastest growing sport in the U.S.," said John Ballay, co-founder and CEO of Knot Standard. "There is a close connection between sports and fashion, especially in New York City, and having NYCFC in our own backyard is the perfect opportunity to showcase soccer and style together."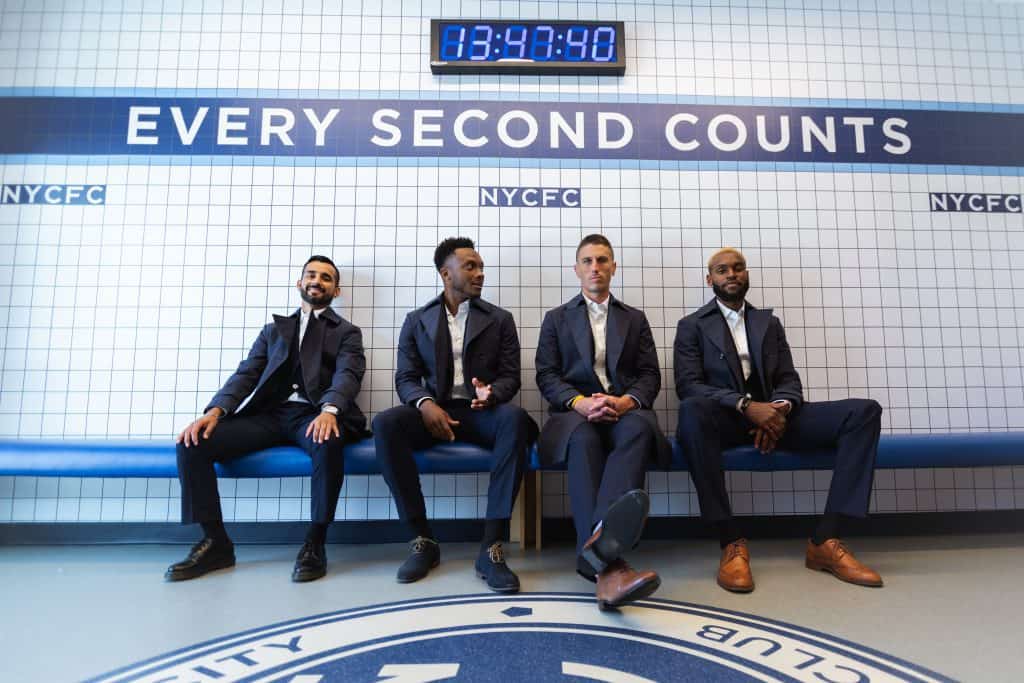 Knot Standard worked with NYCFC players and coaches on custom measurements and fabric selections to create the same modern bespoke experience it offers to its clients. In line with the level of quality provided by Knot Standard, each garment pays homage to the iconic NYCFC colors and badge.
For home games, a lightweight navy wool suit, paired with a crisp white shirt and white pocket square, will have the NYCFC logo and player signature embroidered on the interior. The jacket will feature a light blue lining with highlights of orange and the three cuff buttons are sewn in the blue, white and orange. Knot Standard is also providing more relaxed options focused on comfort while traveling, including a white pique jersey polo, beige chinos and a 100 percent waterproof navy trench coat that the team can wear when the weather takes a turn for the worst – keeping them warm and dry.
"We are excited to team up with Knot Standard and I know the players are looking forward to wearing the custom suits," added Claudio Reyna, sporting director at NYCFC. "Many of our players enjoy fashion and this partnership with a New York City-based company celebrates the intersection of sports and culture."