LACOSTE TO OPEN NEW CONCEPT SHOP IN BEVERLY HILLS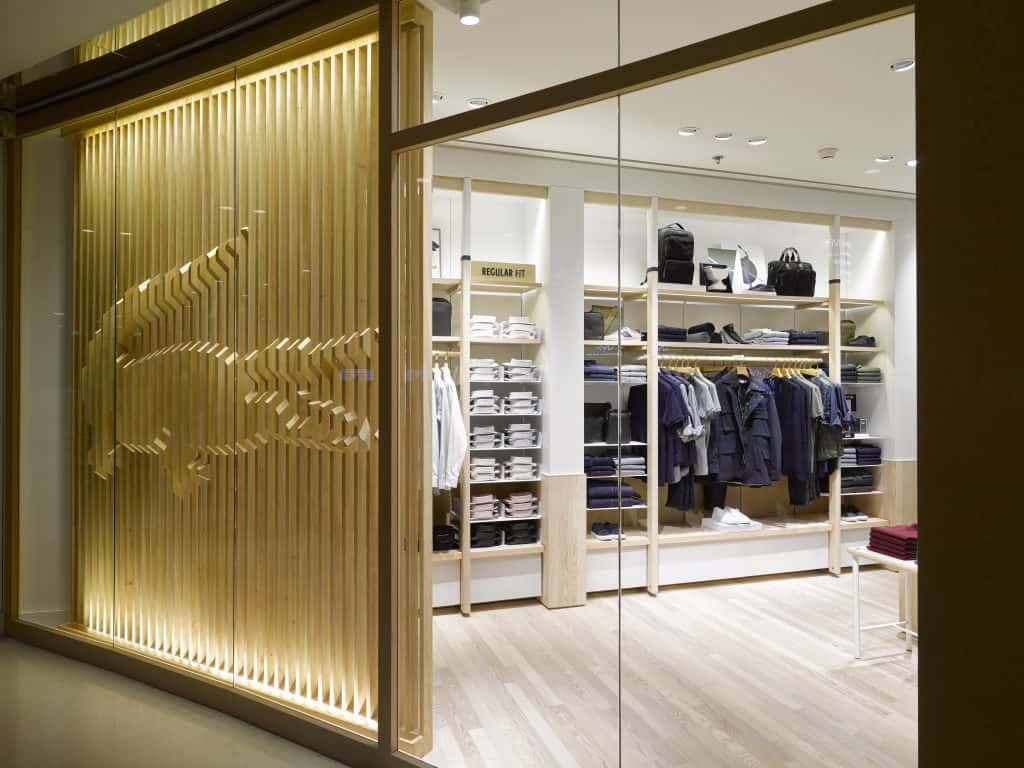 Lacoste, the 85-year-old French lifestyle brand best known for its crocodile logo, iconic polo shirts, and sport-inspired casual wear, will open the first of its new premium concept stores next month in Beverly Hills. The company has previously opened some of these shops throughout Europe.
Upon entering the space, which features natural wood and punched leather, customers will be drawn to a giant wall that displays the company's impressive line of Polo shirts. Throughout the store, the collection can be found displayed in locker-inspired niches. In addition, as a nod to René Lacoste's Chantaco locker-room aesthetic codes, costumers might come across a bench upon which one might sit and a shelf where one's kit might be stored away. Meanwhile, the changing rooms display new elements linked to the brand's heritage, with a curiosity cabinet exhibiting embroidered crocodiles and a vintage tennis racket.
The shop offers an array of corners in which can be found the men's sportswear collection, the shirts, the men's athleisure collection, sports apparel, shoes, accessories, the woman's collection, leather goods, and the children's collection.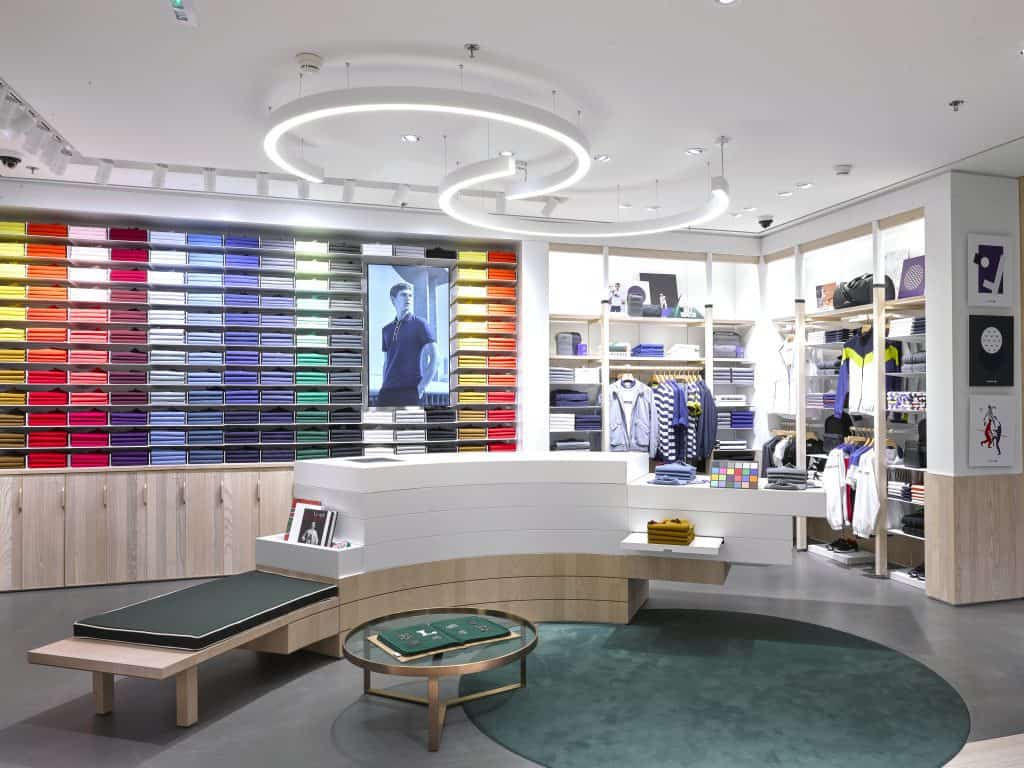 The counter, designed as a key feature, invites the client into a unique space, whose curved shape encourages an intimate exchange between the client and the sales clerk. The counter's curve inspires movement while the bent wood speaks of savoir-faire. Comfortable seating adds the finishing touch to the whole scene.
Finally, the customer experience is enhanced via digital content about the products (cuts, colors, latest product) and the brand.
"The new Lacoste store is designed to create a unique human and customer experience," said Thierry Guibert, the company's CEO. "It is the synthesis of the brand and its creator, René Lacoste, in one location: the Club."