LONDON FASHION WEEK MEN'S HOSTS OFFICIAL OPENING BY MAYOR OF LONDON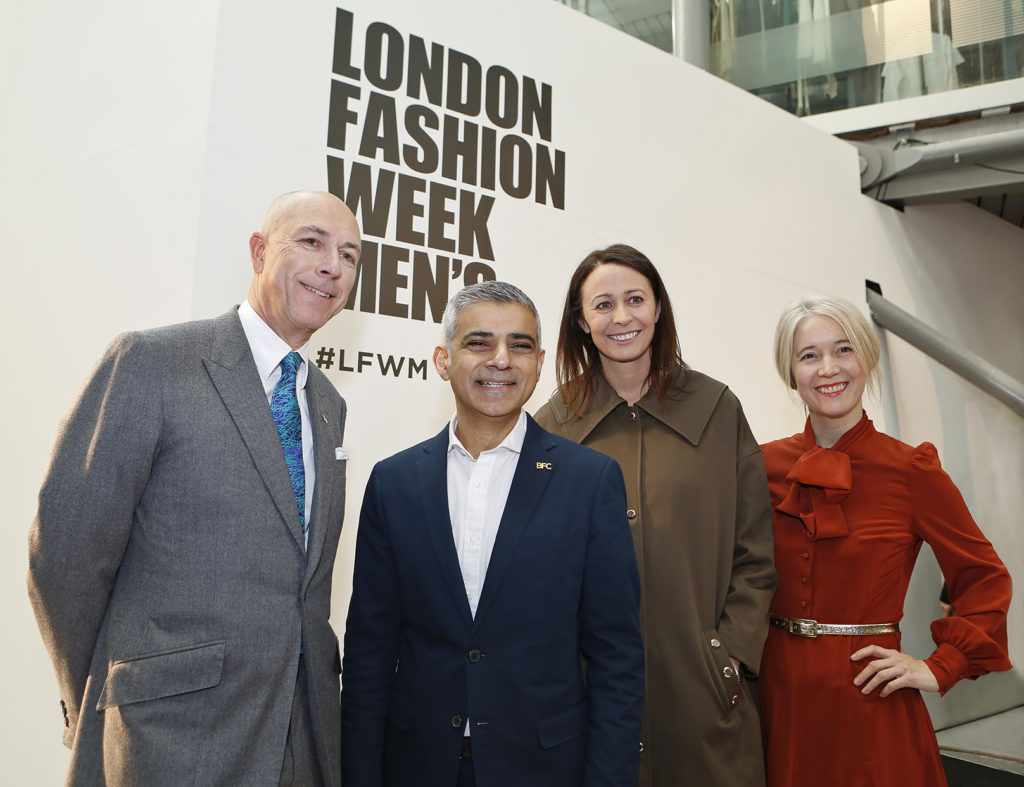 Sadiq Khan, Mayor of London, Dylan Jones OBE, Chair of London Fashion Week Men's (LFWM) and Caroline Rush CBE, chief executive of the British Fashion Council (BFC) hosted the official opening of LFWM at The Store Studios, 180 Strand this morning in London.
The inaugural event of its name, London Fashion Week Men's is the tenth edition of the London menswear showcase. Since its inception as a one day display of menswear at the end of London Fashion Week, LFWM has grown to be recognized as one of the most exciting platforms for menswear in the world. Previously known as London Collections Men, the event was renamed London Fashion Week Men's to recognize its equal importance to womenswear and better engage with a consumer audience.
"London Fashion Week Men's is a truly international celebration of fashion, design and creativity," said Khan. "As Mayor, I'm proud to be able to provide funding to support this event and the next generation of London designers. Fashion is the largest employer of all our creative industries, supporting almost 800,000 jobs and worth an astonishing £28 billion to the UK economy. From Burberry to Stella McCartney, Agi & Sam to Vivienne Westwood, London has been at the forefront of modern fashion, shaping and defining the latest styles and trends for decades. Today, press and buyers from as far away as Beijing, Seoul and Montreal will flock to London Fashion Week Men's, showing that London is truly open to business, talent and visitors from across the globe."
"London has always prided itself on showcasing creativity, particularly when it comes to fashion, and as the city has always been a keen exponent of the traditional and the rebellious, it's no surprise that in the last six months, our capital has become even more renowned as a center of excellence," added Jones.