M1992 LOOKS TO 80S STREET CULTURE FOR RE-BRAND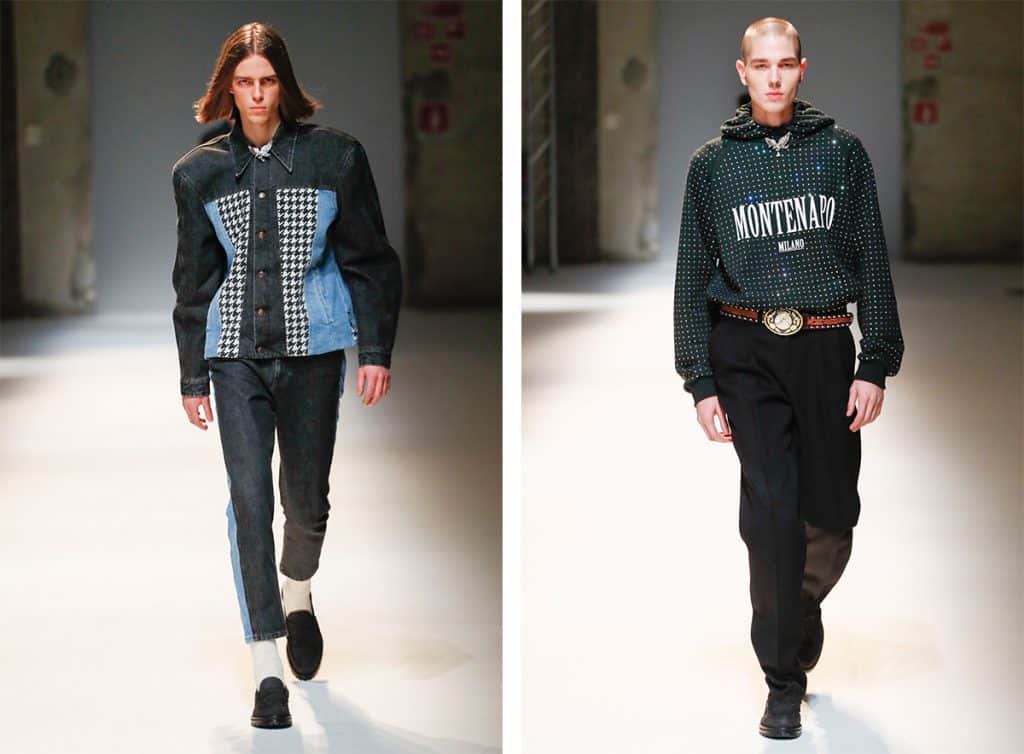 This season, Milan-based fashion label Malibu 1992 unveiled its new brand identity M1992 at a runway show at Pitti Uomo in Florence on Thursday, January 11.
Designer Dorian Stefano Tarantini's new M1992 pushes the borders of Malibu to amplify its own influence and legitimize its fluid, change-oriented identity. A new course for the brand spreads its aesthetic and iconographic survey through historical events, generational changes affecting the young world and its new geopolitical structure.
For fall/winter 2018, M1992 takes inspiration from post-internet Yuppies and clusters them in a futuristic circle of nostalgic rebels longing for the Reagan-era care-free attitude inspired by Yale and Princeton but pushed to the limit in its Milanese version.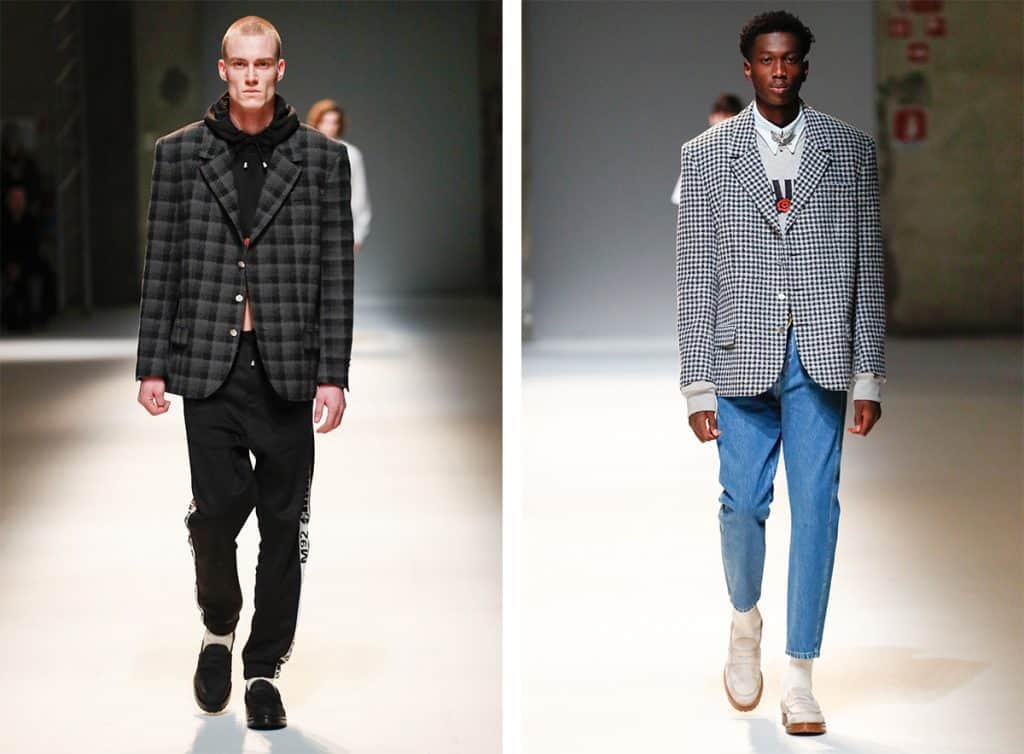 The 1986 Pet Shop Boys hit song "Girls, Boys, Art Pleasure", which is a hymn dedicated to the Paninaro youth culture happening in Milan in the 80s, served as another point of inspiration this season. The Paninaro Italian street-culture movement looked to America at this time, but also exported abroad fashion labels: San Babila, Montenapo, Emporio Armani, Versace, Basile, Genny, Erreuno, much of which is the forgotten side of Milanese fashion but was rediscovered for Tarantini's collection.
Clothing silhouettes borrowed from the big shoulders and lapels of American Psycho's take on Wall Street office-wear of that time period. Materials are thick and luxurious, formal, manly but also feminine. Colors are deliberately mainstream and range from the classic shades of jeans to acid mustard, grisaille, royal blue and gothic black.