MACY'S PARTNERS WITH MARXENT ON LARGEST VIRTUAL REALITY ROLLOUT IN RETAIL HISTORY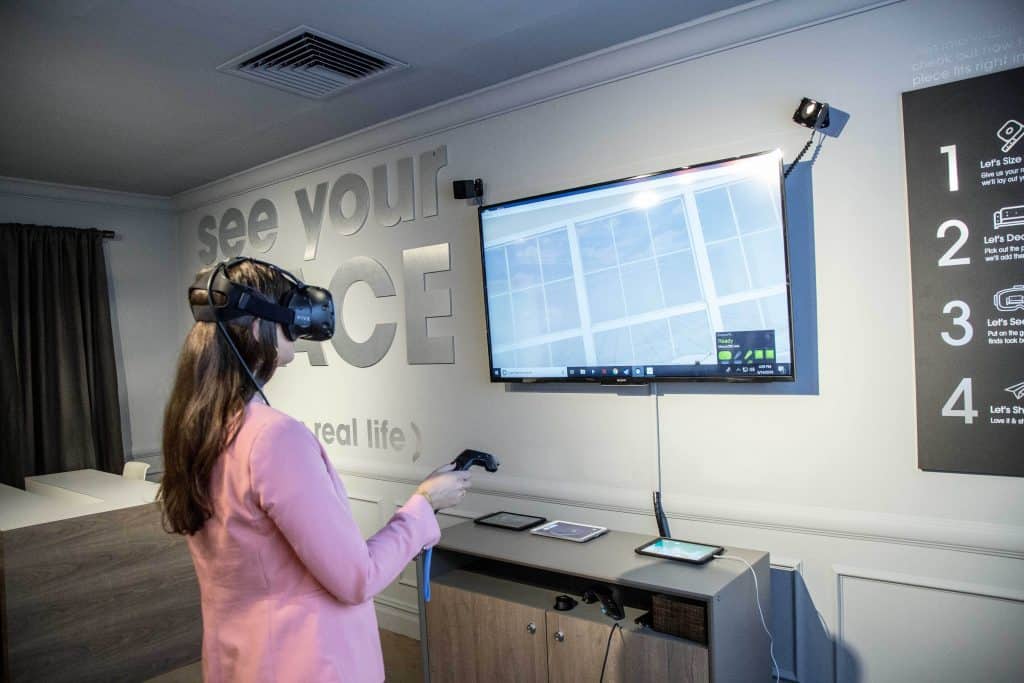 Macy's and tech company Marxent have teamed up on the largest virtual reality rollout in retail history, with approximately 70 Macy's VR installations in stores nationwide. The companies expect to add another 20 locations by January 2019. In partnership with Marxent, Macy's is enabling customers to discover products and make informed buying decisions using the Macy's VR furniture experience.
In the three pilot stores, VR-influenced furniture sales have increased by more than 60 percent versus non-VR furniture sales and decreased returns to less than 2 percent. Customers are more accurately visualizing their spaces and adding multiple furnishings with confidence. The program also allows Macy's to offer a full range of furniture in a dramatically smaller space.
"Macy's is constantly looking for ways to bring excitement and fresh experiences to our customers," said Hal Lawton, president of Macy's. "Through the Macy's VR furniture experience, we are giving our customers a new way to visualize a large selection of furniture products. Customers design their living space and, using a VR headset, immerse themselves in the virtual rooms they create. VR is a practical application proven to drive sales and a terrific example of combining technology and the human touch."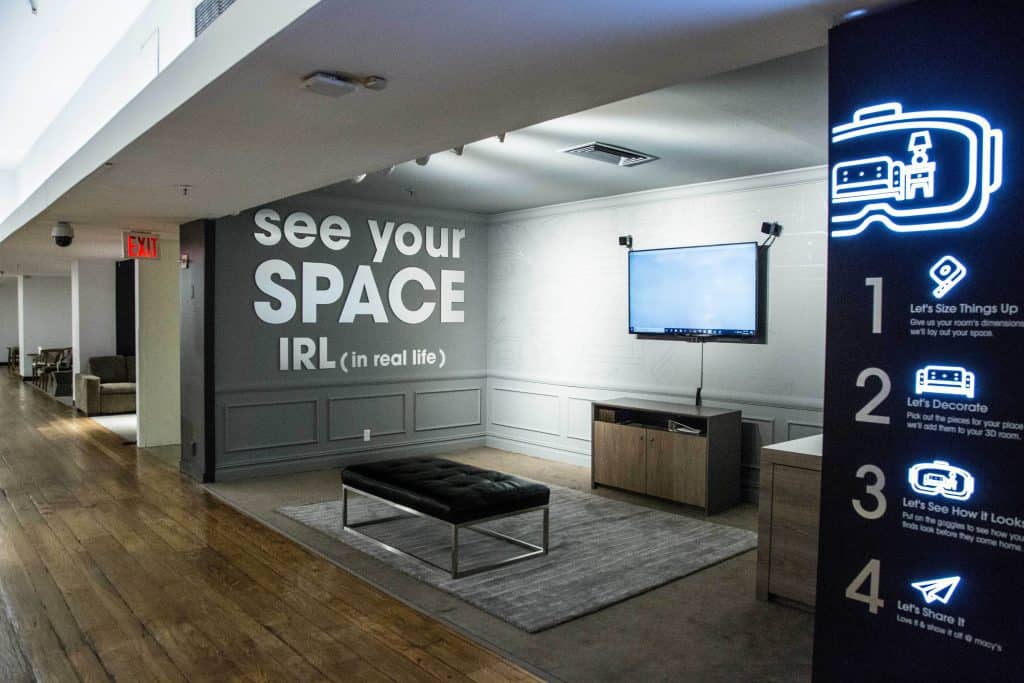 "With Macy's VR furniture experience, customers can take a 2-D floorplan and transition it to 3-D in real time," added Beck Besecker, co-founder and CEO of Marxent. "Macy's VR for furniture is an easy to use application and consumers have a huge selection to choose from. The technology decreases return rates and VR gives customers a real omnichannel experience."
Another exciting addition is an augmented reality furniture experience called "See Your Space IRL." The technology allows customers to virtually place Macy's furniture products in their actual living spaces. "See Your Space IRL" is now available on the Macy's mobile app for iOS on the iPhone 7 and newer, and will be available on the Macy's app for Android in 2019.