MADE IN NEW YORK CAMPUS SET TO OPEN IN BROOKLYN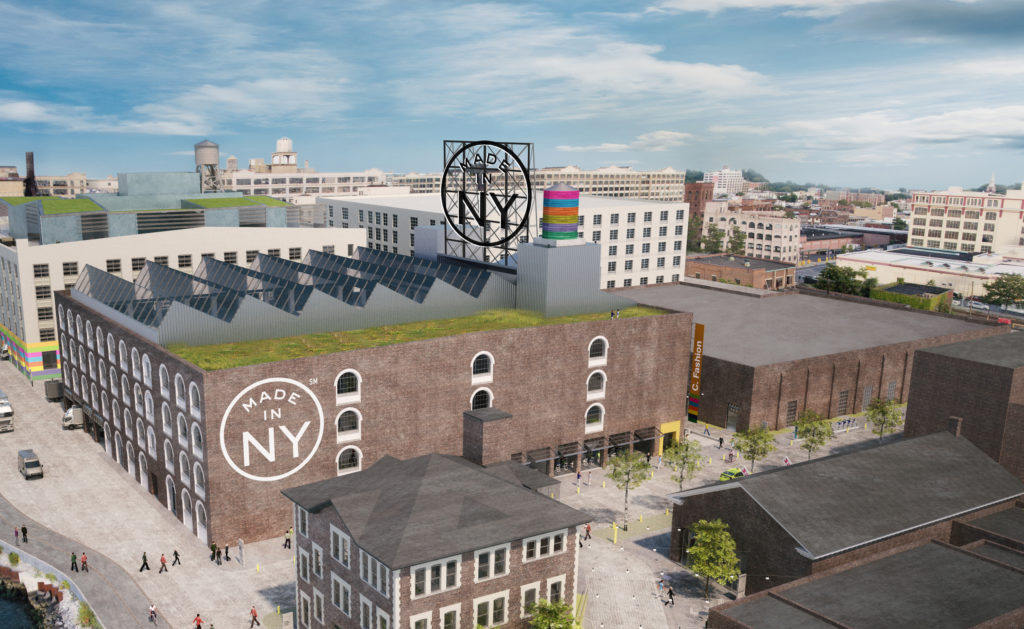 New York City Mayor Bill de Blasio was joined by leaders from the City's fashion, film and television industries yesterday to announce the City's $136 million commitment in a 'Made in New York' Campus at Bush Terminal in the Sunset Park neighborhood of Brooklyn.
The underutilized buildings in that neighborhood will be transformed into a hub for garment manufacturing and film and television production, and support more than 1,500 permanent jobs.
Expected to open in 2020, the Made in NY Campus aims to synergize creative manufacturing uses and provide affordable, 'best-in-class' industrial facilities for garment manufacturing, film and media production, and related services and industries.
The investments in the space will result in: major renovations to two existing buildings to create nearly 200,000 square feet of garment manufacturing space; a newly constructed 100,000 square-foot, state-of-the-art, film and television production facility; and pedestrian-friendly streetscape improvements and new plaza space, including improvements to the 43rd Street corridor within the campus, to improve visitor access to Bush Terminal Piers Park.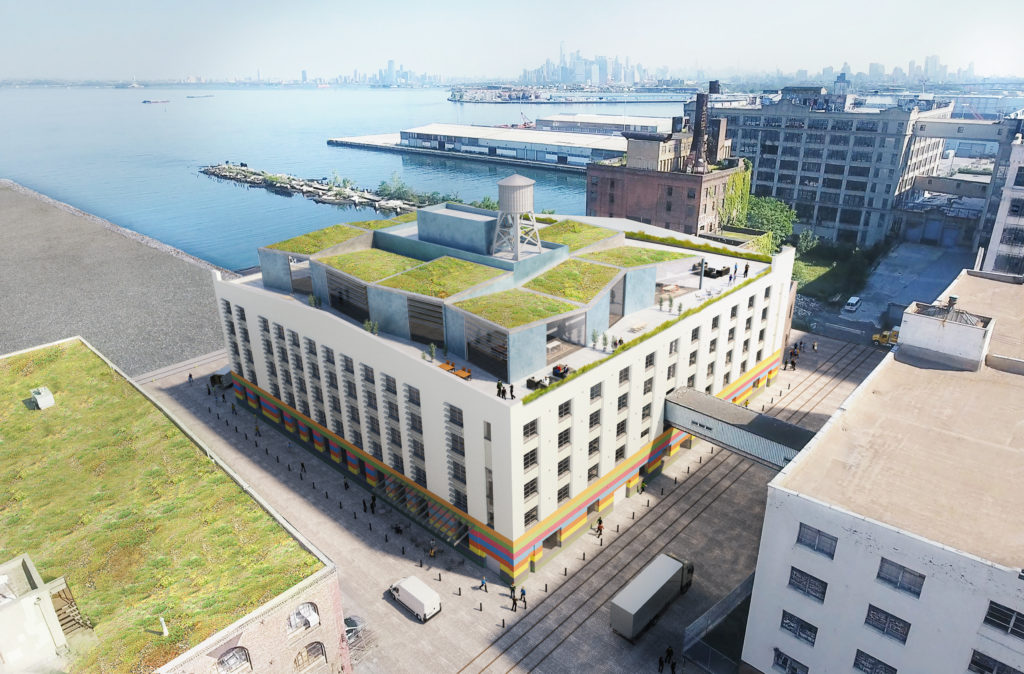 Specifically, the Made in NY garment manufacturing hub will provide small white-box spaces, ranging from 2,000 to 20,000 square-feet, to companies working in patternmaking, marking and grading, cutting and sewing, and sample making.
The hub will also include shared services and related uses to support the success of these garment firms and the larger Sunset Park garment cluster, such as shared logistics and common services like photography and educational support. Additionally, the hub will support between 25 and 35 garment manufacturing tenants.
"Good paying jobs are the bedrock of strong city," said de Blasio. "We will continue to invest in the 'Made In New York' brand and in New Yorkers. This is still your city, today and tomorrow."
"We have used our 'Made in NY' brand to grow fashion and film companies, and today, we're committing some of our most important real estate assets to support them as well," added Alicia Glen, Deputy Mayor for Housing and Economic Development. "These industries support hundreds of thousands of families with good wages, and they need affordable and modern space to grow. The 'Made in NY' Campus represents the collision of our creative economy and advanced manufacturing. This is going to be a 21st century working waterfront that keeps our city the capital of film and fashion."