MAISON MIHARA YASUHIRO CELEBRATES 20TH ANNIVERSARY IN PARIS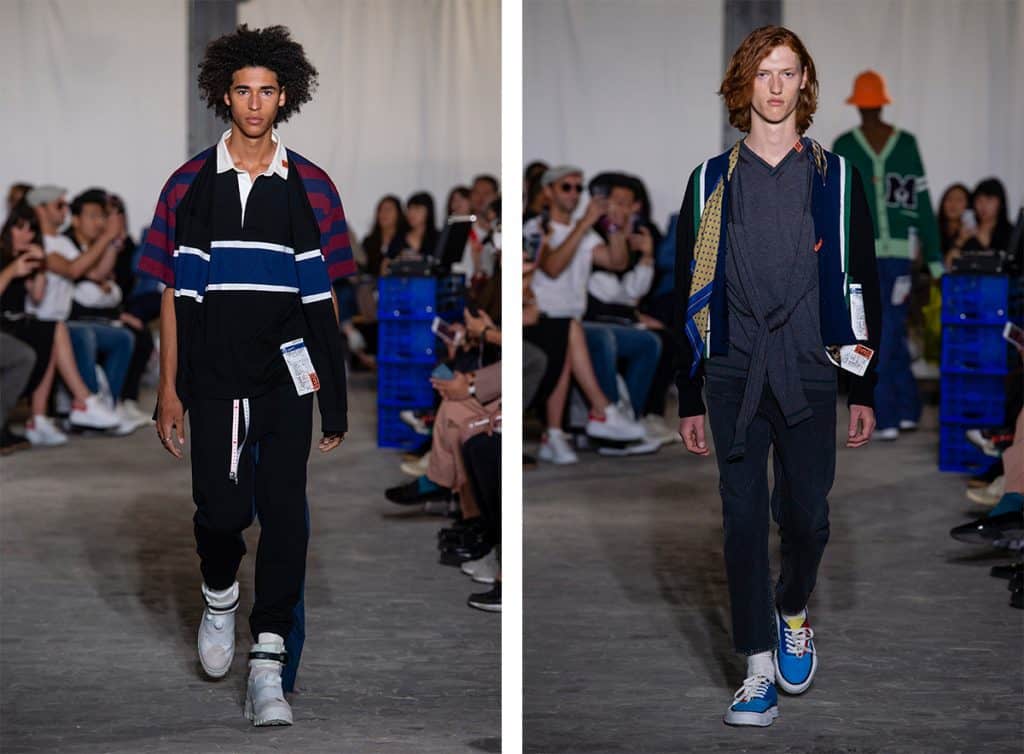 Celebrating the 20th anniversary of Maison Mihara Yasuhiro, the designer's spring/summer '19 collection takes a glance back to previous seasons' lead pieces and Mihara's focus on re-constructing a collection that reflects his inquisitive spirit.
Merging current and previous trends with a balance of every day and avant-garde pieces, Mihara Yasuhiro leaves his dedicated followers to answer the question of what is fashionable and invites them to find their own personal style.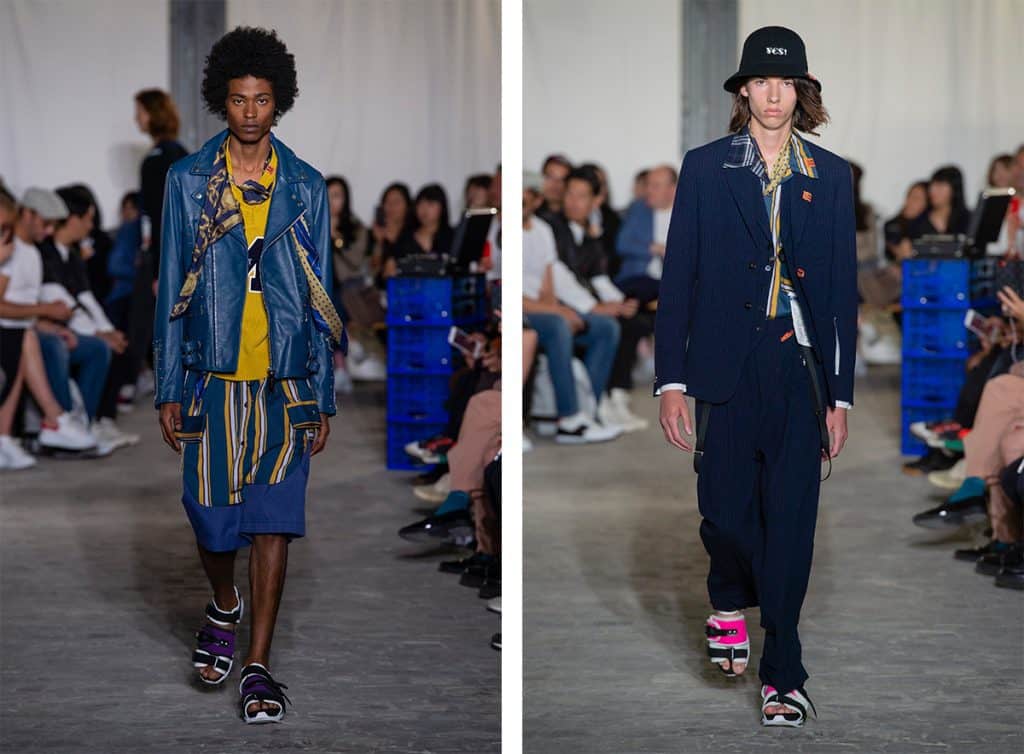 The collection sees classic Mihara Yasuhiro styles re-introduced in a way that is structurally evolved. Items like work pants, denim and knitwear incorporate complex patterns which elevate them into new trend pieces. Patchwork shirts and studded leather jackets play an integral role, always following the signature text label featuring throughout.
The menswear spring/summer '19 collection appeared alongside women's pre-collection in Paris.