MAN OF STYLE: JAY ARMSTRONG JOHNSON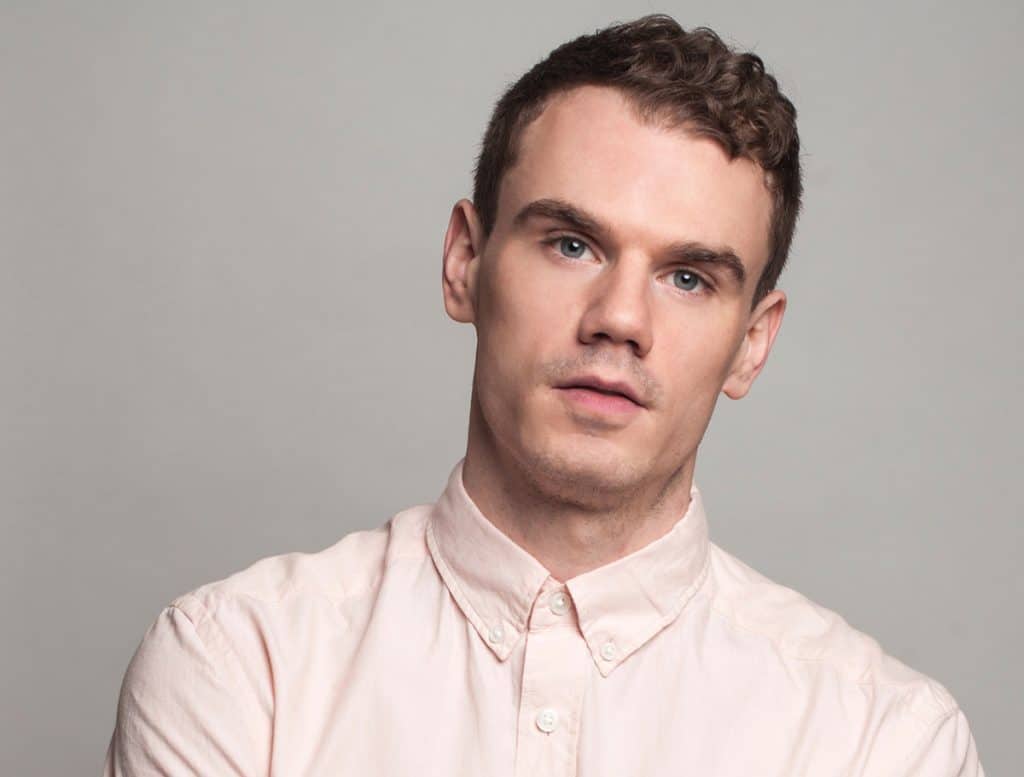 Over the past decade, Jay Armstrong Johnson has been constantly noticed – and not just for his boy-next-door looks and dancer's body, but his remarkable acting and singing talent. He has starred on the New York stage in such shows as "Hair," "Candide," and "On the Town," and on TV in the role of Will Olsen on ABC's hit drama "Quantico." Now, Johnson is currently taking on one of his most high-profile roles ever, as Raoul in Broadway's longest running show "The Phantom of the Opera," and on Sunday, June 17, he will once again participate in the annual "Broadway Bares" event to benefit Broadway Cares/Equity Fights AIDS. (To donate to Johnson's page, please go to https://donate.broadwaycares.org/fundraiser/1443344).
MR recently spoke to the 30-year-old actor about his fashion choices, favorites stores, and biggest splurges.
Q: What got you originally interested in fashion?
A: When I was growing up in Texas, I got most of my clothes at Walmart. True fashion didn't seem attainable to me. But when I moved to New York at 17 (to attend NYU), I quickly realized I had to do something about my terrible look. So to make some money, I started working at J Crew in the Flatiron district, and that was the beginning of dipping my toes into fashion land. I really liked being there, because back then the men's line was masculine and backwoodsy, which went with my Texas roots. Plus, I got 50 percent off the sale rack, so I was able to spend some my earnings on clothes.
Q: What was your biggest splurge –back then and now?
A: I am still drowning in student debt for a degree that I don't have, so I still have to be fiscally responsible. And to spend a lot of money on clothing is not part of my DNA. But to answer your question, I remember at J.Crew, I bought this gorgeous white cable knit sweater which was originally $260, but I got 60 percent off. Unfortunately, I think I lost as part of one of my previous relationships. More recently, I bought this ridiculous pair of shoes for the opening night of "On the Town," because the show has a lot to do with taxis and it has this yellow Checker Cab motif on top it. But the truth is, I don't shop as much as I probably should; I usually wear things until they're really worn out, even if they have holes or a pit stain. Now that I'm 30, hopefully that can change!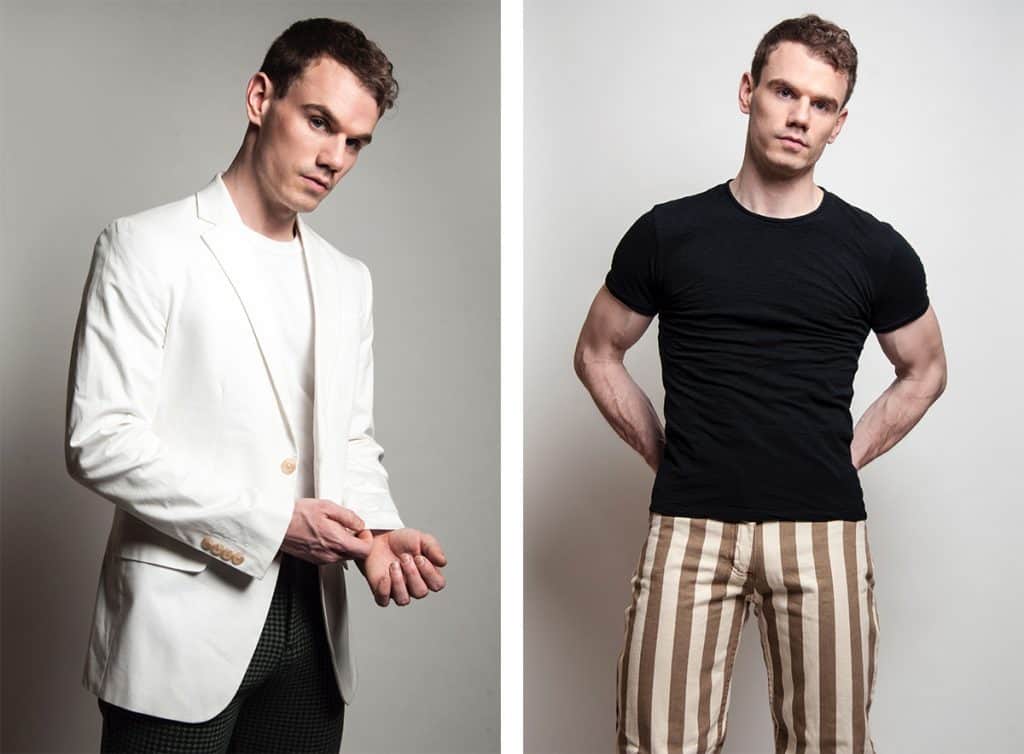 Q: What do you consider your everyday style?
A: I do harken back to my Texas roots, so you can usually find me in nice-fitting t-shirt, good denim, and either really good boots or a good pair of sneakers. The one problem is I love classic white sneakers, especially Nikes. But because they get so dirty in the city, I usually have to buy a new pair every month.
Q: What are your favorite stores and brands?
A: I still go back to J Crew, where I bought my favorite "opening night" suit; it's in this beautiful wine-cabernet color. But my good friend and stylist tells me I can't wear it any more because I've been photographed in it too often. For basics, I really like H&M, and when I am feeling edgy, I go to Diesel for jeans and boots. And I loved when I was sponsored by Brooks Brothers. Their clothes really fit me tree-trunk-type body and they feel amazing.
Q: That's very American of you. Is that on purpose?
A: Honestly, I can't wear most European clothes. And, European or not, I definitely can't wear skinny jeans. They look like ballet tights on me!
Photos by: Roberto Araujo