MAN OF STYLE: JEREMY WALLACE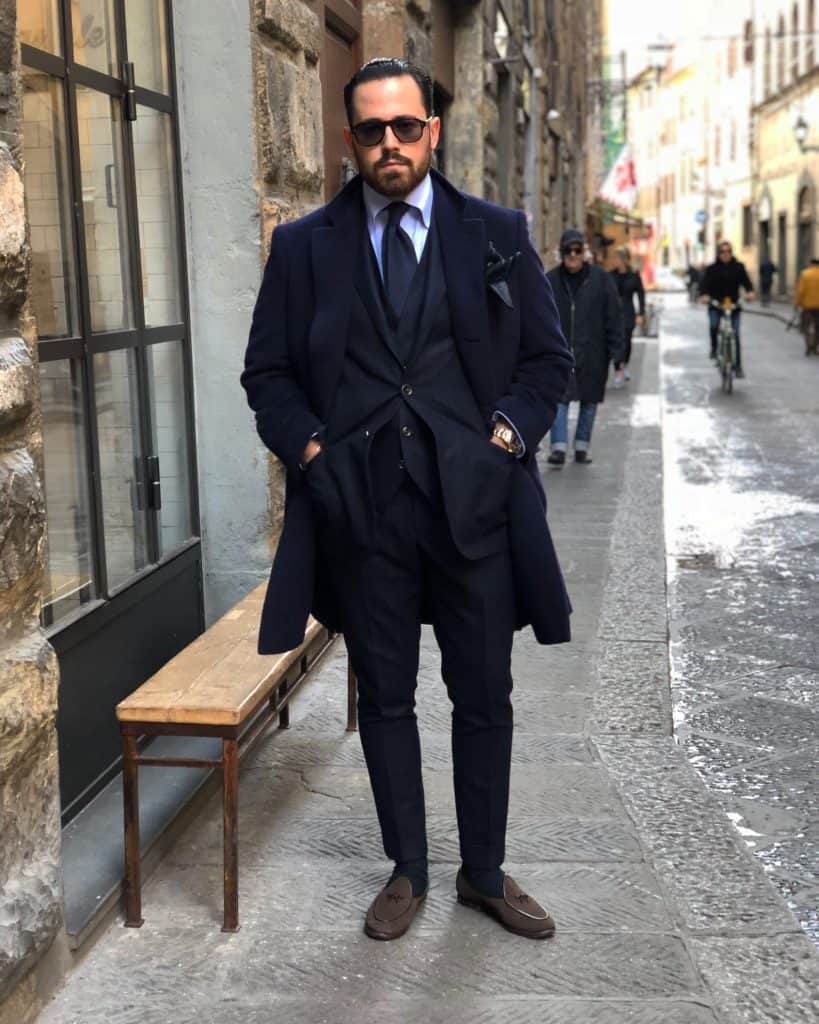 Anyone who thinks that all 20-somethings don't care about tailored clothing has never met Jeremy Wallace. At 18, he started his own custom clothing line, Ben by Jeremy Wallace, before studying at NYC's Fashion Institute of Technology, and then being hired by American clothing giant Hickey Freeman to run its made-to-measure concierge program. Then, earlier this spring, the 25-year-old Wallace came full circle by opening his second custom clothing company, Mr W. Montreal.
MR recently spoke to Wallace (who primarily only wears his own clothing) about his own style, favorite designers, and some tips every man should follow to look their best.
Q: How do you describe your own personal style?
A: I would say I wear tailored clothing about 95 percent of the time, but it's tailored in a more effortless way. I don't want to look stuffy, which means my tie might be askew or I'll leave cuff sleeves are open. I want tailored clothing to look a little relaxed.
Q: What are you wearing the other five percent of the time?
A: Well, obviously, I am not wearing tailored clothing when I am working out. But even my workouts shorts and pants are well-fitting. I never want to look sloppy. And on the weekend, I often wear one of my jackets with one of the two pairs of denim I have from Acne Studios. I bought them about five years ago, and since then, I've had them patched, repatched, whatever I need to do keep wearing them. They're molded to my body, which is why I am not really tempted to buy new ones.
Q: Even if you don't regularly wear other designers, do you have some favorites?
A: Ralph Lauren is someone I really look up to – not just because I love his clothes, but because he sold an entire lifestyle to the world. And then there's Tom Ford, partly for similar reasons, but mostly because he has a taste level you don't see often any more. He doesn't follow trends, he makes them. And I believe achieving success in menswear is about sticking to your own vision.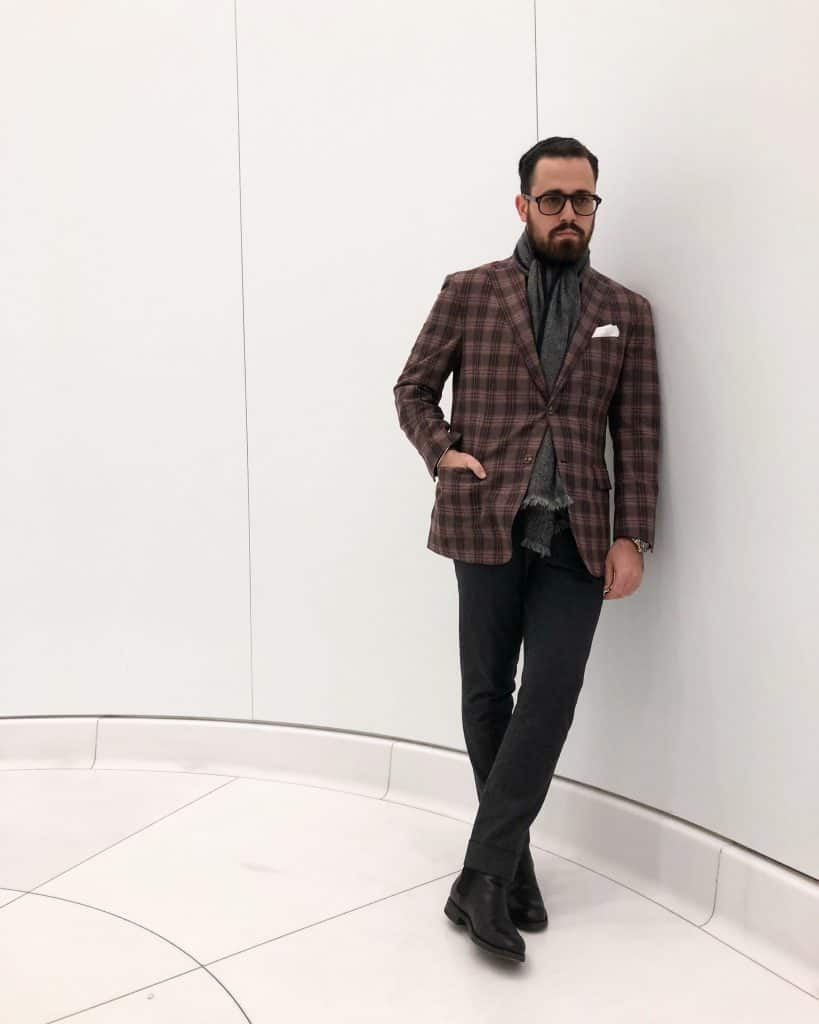 Q: What three items should any man own to look his best?
A: First is the perfect blue suit, somewhere between navy and super-bright blue, since you can wear it to the office or almost any evening event. That said, you do need dress to properly for every occasion, so if you get a wedding invitation that says black-tie, then go out and get a tuxedo! Second, you need a blue sport jacket; if possible, you should have a heavier one for winter and a lighter, more breathable one for spring/summer. Finally, every man should have one pair of medium gray trousers, because it goes with everything you can wear on top of it.
Q: What is the most common mistake that men make when dressing?
A: A lot of mean don't pay enough attention to fit and proportion; I hate skinny ties or lapels, since they do nothing to help you look how you want. And you should never wear anything too tight or too loose. The most important thing when getting dressed is to both look and feel comfortable. "Fashion" is overrated.
Q: Do you have any final words of advice?
A: Yes, stop buying clothes with designer labels for unnecessary reasons. It's more important to wear something you look good in than whose name is on the inside label. That even goes for suits!