MAN OF STYLE: NATHAN LEE GRAHAM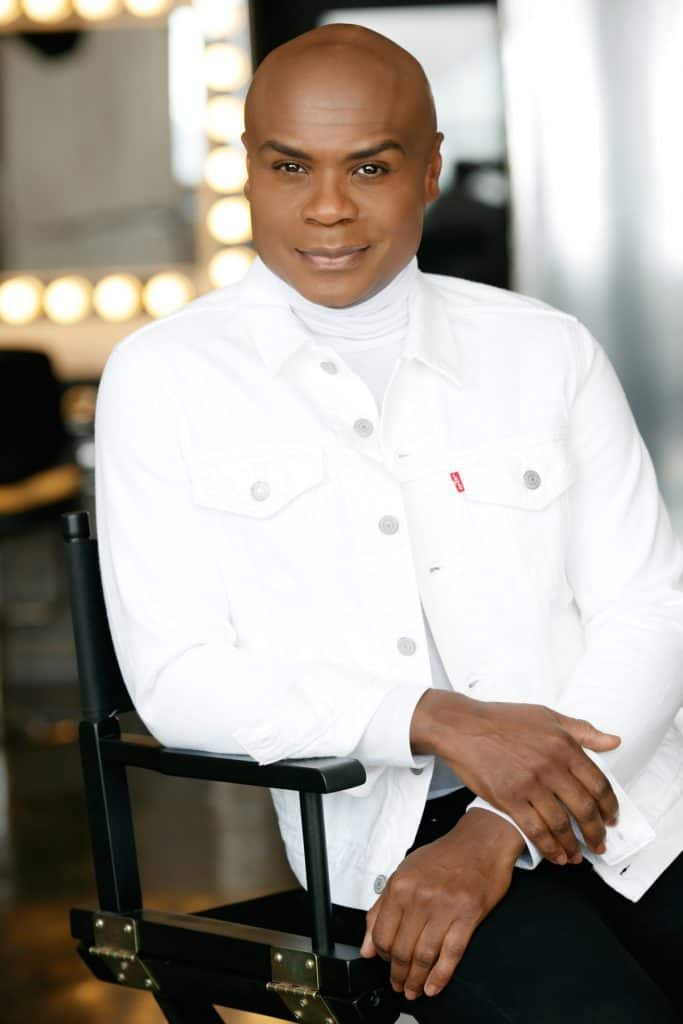 You may not know his name, but if you're a fan of television, film or theater – you know the face of Nathan Lee Graham. This multi-talented performer has appeared on film in "Zoolander" and "Sweet Home Alabama," on TV in "The Comeback," and on Broadway in "The Wild Party" and "Priscilla Queen of the Desert." This summer, he'll fulfill a lifelong dream by tackling the title role in "The Wiz" at St. Louis' famed MUNY Theater, and he currently co-stars as Bernard in the sitcom "LA to Vegas."
Graham, known to be a true fashionista, recently spoke to MR about his own wardrobe choices, favorite stores and designers, and the importance of age-appropriate dressing.
Q: In "LA to Vegas" you play an airline attendant. Do you have your own personal uniform?
A: I would say anything black is my uniform. I think it's the most universal" color," you can wear it year-round, dress it up, dress it down, wear it day to night, funeral or wedding, or to any rehearsal or award show, and you always look put together. I even like wearing black at home. One crew member asked me one day if I own anything but black –and I explained all the advantages to him like I just did now.
Q: So, do you wear black head to toe?
A: Well, I am someone who grew up with Garanimals, so I love being monochromatic. My mom taught me my colors by asking about my clothes through my Garanimals tags. I learned about the idea of earth tones versus jewel tones very early in life. That said, I love mixing fabrics, whether it's a knit shirt with a leather jacket or a jersey top with jeans.
Q: Is there one single piece in your wardrobe that you wear the most?
A: Yes, I have this black three-quarter unconstructed jacket I love. It looks great on me. Let's face it, when your body is a commodity, you understand it and you learn your proportions quickly. Or you should! I'm lucky that my body is pretty proportional. I can look at a mannequin and realize how that outfit will look pretty much the same on me.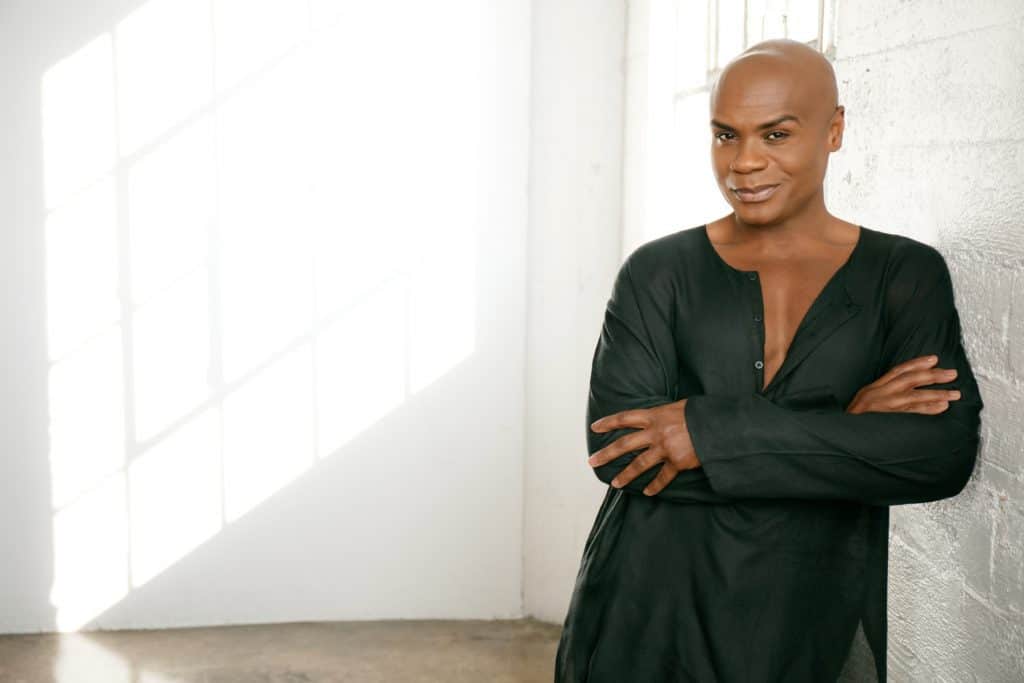 Q: Are you someone who replenishes your wardrobe often?
A: Yes and no. I had a 28-inch waist for most of life, now that I am 50, I am a 30-31, which is fine. But just because I can wear something, it doesn't mean it's appropriate for me. When I loved in LA years ago, I was constantly going for too tight and too young, and even though those clothes fit, it was a mistake. I got rid of most of that wardrobe. There is a way to be current and wear things that are flattering without trying to keep up with people 20 years my junior. I want to be treated my age. I love getting older.
Q: So do you just throw out your clothes?
A: When I can, I donate them to a local LGBT youth center, and for things I want to keep I sometimes put them in storage. But I do have edit every year; I have so many different wardrobes, one for auditions, one for traveling, one for red carpets, even one for drag/women character, which I sometimes play. My basic rule is that I don't keep things I haven't worn or think I will ever wear. That said, I really regret giving away two Gaultier jackets that I thought they were too on trend. And I have had his great Dolce & Gabbana shirt since 1998 that I just wore for a 1970s-themed party that I will never, ever give away!
Q: What stores do you most favor when you do shop?
A: In New York, I love Barneys for bags, since I am a true bag person. For something really special, I head to Bergdorf Goodman for Men. I always hit Saks during what I call "turnover season" for great sales, and I pop into Bloomingdale's a lot, because you don't always don't know what you want until you see it. And then there's the downtown Century 21. I know it can be crazy, but I just put on my fatigues and make it happen.
Q: You mentioned Gaultier and Dolce & Gabbana. Who are you other favorite designers?
A: Maison Kitsuné and Tom Ford are the ultimates in my book. And I love Comme des Garçons. Dylan McDermott (his co-star on "LA to Vegas") calls me "Black & Fancy". Maybe that's what I'll title my memoir.