IN MEMORIAM: GUIDO PETRUZZI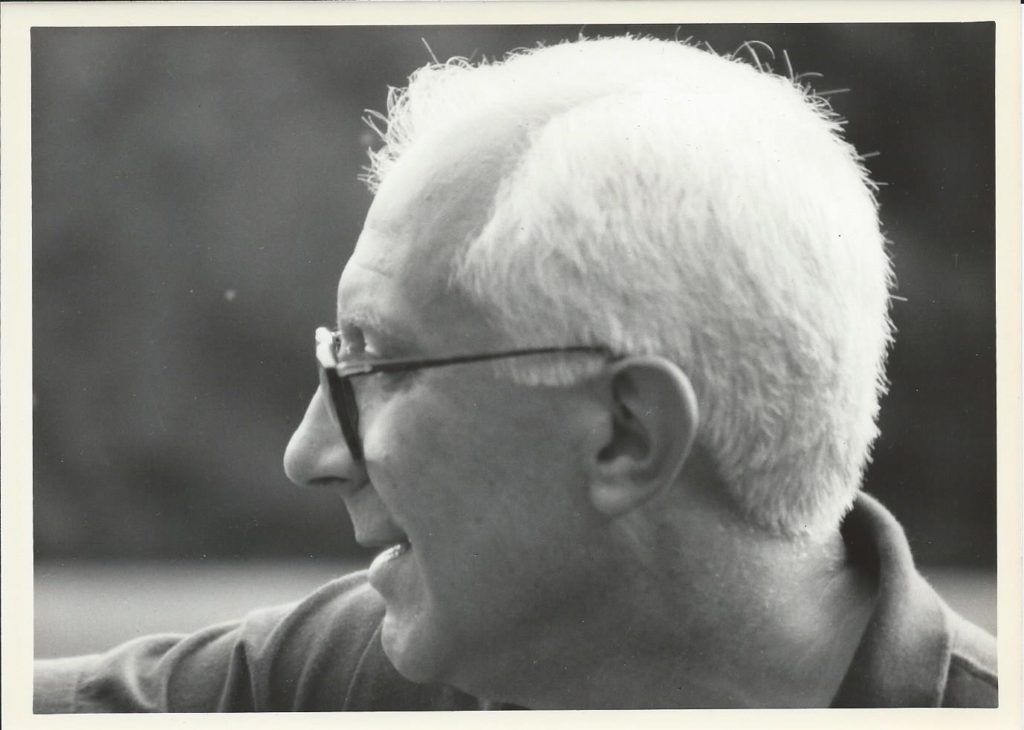 MR is saddened to learn of the passing of Guido Petruzzi, a top fashion industry executive who died on September 7, 2016 at the age of 82. Petruzzi ran GFT USA for 10 years before becoming president of Bidermann Industries in 1990, creating a near-billion-dollar company with the acquisition of Cluett-Peabody. However, his myriad accomplishments as a powerhouse executive with a reputation for integrity pale in comparison to the personal impact he had on his colleagues, employees, family and friends.
"He was a true icon in our industry," says mentee Hal Davis, who worked for Petruzzi at GFT for eight years. "He came here from Italy in 1980 when there was virtually no Italian clothing in America and built amazing businesses with Armani, Valentino, Ungaro, Joseph Abboud. I was 22 years old when I went to work for GFT as an account exec for Ungaro and I learned so much from him. He taught me how to be a gentleman in this industry, how to behave like an executive and not a salesman. For example, I remember an incident when I was late for a meeting and was running down the hall. Mr. Petruzzi stopped me, asked where I was going, and then told me that I should never run when wearing a suit. 'How much faster do you think you'll get there?' he asked. 'If you're late to your meeting, just apologize, but please don't run in a suit: it doesn't look good.'"
Davis goes on to describe Petruzzi as an amazing listener. "He'd lean in, look you in the eyes and let you know he was always there for you. He never told you what to do, only what he would do in that situation."
Abboud, long one of the industry's top menswear designers, describes Petruzzi as a charming and brilliant man. "Exactly 30 years ago in April, I signed an agreement with GFT to form JA Apparel. Guido was my White Knight—so handsome and elegant, so wonderfully Italian. But he understood the American market better than anyone. And he saw something in my work—a balance of art and commerce–that changed the course of my life. He'd often say, 'a company must have what it needs but so too must a designer have what he wants.' Guido was the reason I partnered with GFT: he was the wisest, sweetest, kindest person but also the most astute businessman. He had an intrinsic understanding of how to access a brand's DNA."
Surely no one knew Guido Petruzzi better than his beautiful wife, partner and soulmate, Maria DeLuca, whom Guido hired from Calvin Klein to work at Armani. (She later followed him to Bidermann.) "Most important to him was the young talent he worked with," she tells MR. "If he saw a twinkle in their eyes, he wanted to help them."
According to Maria, Guido was quite humble, almost shy. "In fact, he was adamant about not wanting an obituary. He felt that those who knew him, knew him, and those who didn't know him didn't need to learn about him now."
In addition to his business skills, Petruzzi was also a talented artist. "He could never sit still," says Maria. "He was forever curious with a real passion to learn. When we had a weekend house in Bucks County, he took up woodworking and built beautiful furniture, continuing with this hobby when we retired to South Carolina. Eventually his back and knees precluded such physical labor so he bought a piano and began teaching himself to play. He became quite good, but when he realized that, because of his age, he was unlikely to get more proficient, he began painting. His work hangs in many galleries and he is something of a celebrity in the art world. It's funny: everyone was so worried that he'd be bored when he retired but he proved them wrong, never missing a beat, getting involved with artistic endeavors to balance all those years in the business world."
Interestingly, Guido Petruzzi was the subject of MR magazine's very first interview in our very first issue in 1990 and his business insights 27 years ago remain relevant today. Referring to the tenuous state of retailing and the Campeau bankruptcy, Petruzzi observed, "For him, it was about real estate, not retail. I'm not sure he was even interested in the retail business. If he was, he overpaid. Why did he overpay? Because he's not a retailer. A retailer would never overpay."
In addition to his wife Maria, Petruzzi is survived by two beloved children and four adored grandchildren, all of whom agree that his greatest gifts were his grace, humility, honesty and charm, his embrace of new challenges, his devotion to his loved ones and his incredible passion for life.