MEN'S ACCESSORIES LINE TITLE OF WORK MOVES INTO CFDA'S RETAIL LAB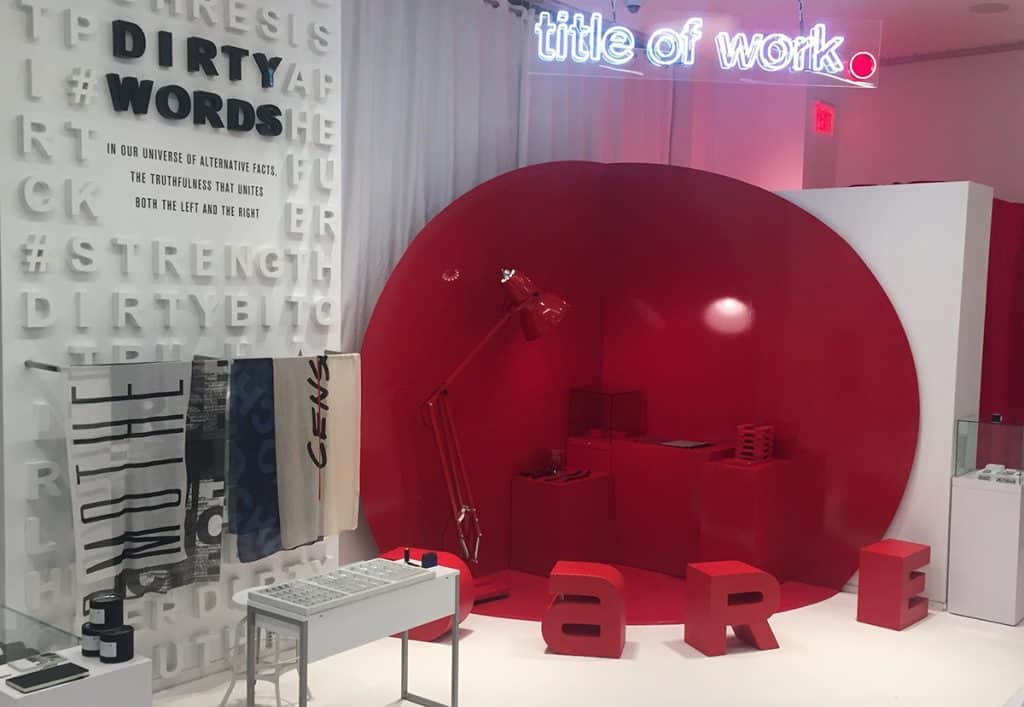 Led by CFDA designer and artist Jonathan Meizler, Title of Work has been selected by the CFDA as the first designer of 2018 to reside at Cadillac's Retail Lab store in New York City.
Open from now until March 30, Title of Work will showcase its spring 2018 "Dirty Words" collection, comprised of one-of-a-kind luxury men's accessories that explore the shock, anger, thought, and humor of emotionally and socially-charged words.
The space, which was designed in collaboration with Ro New York, features an oversized two-dimensional red dot representing Title of Work's signature logo and a curation of merchandise that will change every three weeks. The full collection will be displayed in the brand's iconic portfolio cases, accompanied by a "customization desk" that allows customers the opportunity to personalize jewelry and neckwear.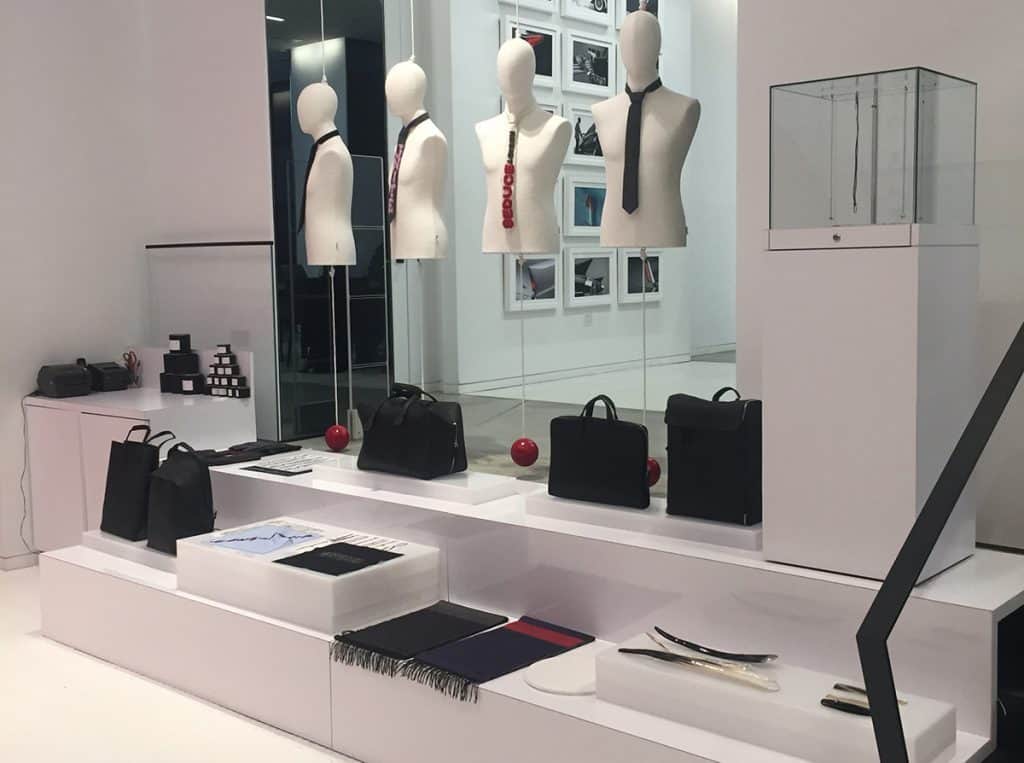 In addition to the Dirty Words collection, Meizler will unveil an art installation in the store on February 1.
"I am excited to share my vision in a three-dimensional environment from an artistic and social perspective," said Meizler. "I want people to come to the space and let their guard down and experience what a lot of people are feeling and thinking at the moment."
Title of Work is known for its unique take on neckwear, pocket squares, and scarves, and a full collection of jewelry ranging from bracelets, rings, tie bars, cufflinks, necklaces, wallet chains, lapel pins, and curious objects.