Neckwear Notes: Flynt's casual ties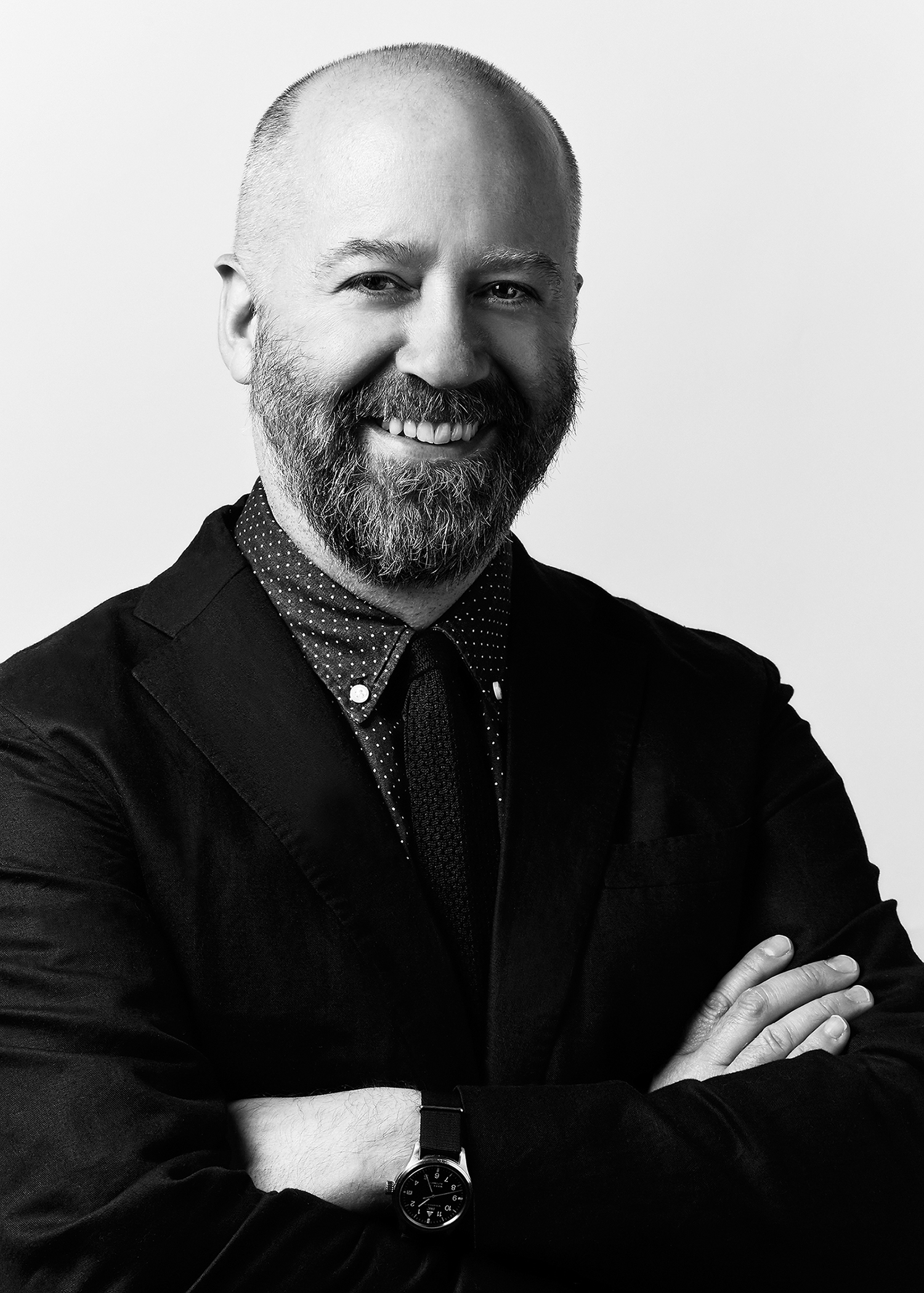 A couple of years ago, I had a conversation with Brent Kestin in the aisles of a trade show about ties. We both love neckwear and we were both frustrated by how slow American men had been to try new (and old) things. Problem number one was casual neckwear. Knit ties, the construction with the most obvious casual potential hadn't been catching on at retail, despite a fair amount of play editorially. "I have an idea," Kestin told me. "One day I'll do something about it."
That day came a couple weeks ago. Kestin was excited to show me what he'd been working on under his Flynt brand: a collection of simple, colorful, film-themed club ties that are designed to pair perfectly with a collection of plaid dress shirts.
While my photography may not do it justice, in real life, these colors are perfectly and logically matched.
The idea was that while the average guy sees plenty of ties paired with plaid shirts under soft cotton blazers in GQ and Esquire, he can't figure out how to do it himself in real life. The problem is two-fold, as Kestin sees it: first, pairing plaids with other patterns is way too tough. Second, so few guys will buy knit solids, which are an obvious choice for pairing with plaid shirts.
"The average guy sees a plaid shirt and doesn't know how to wear a tie with it," Kestin explained during a visit to the MR offices. "Knit tie? It doesn't retail. So what if I put together something that gives the guy a chance to buy this jeans/cotton coat/plaid shirt look with a tie?"
The Flynt ties, which will retail for around $98.50, are made in New York City. There are four patterns in multiple color ways. Tie width is still in flux right now, but Kestin has been working with a three-inch width—not so narrow that it's hard to wear for the average guy, but not so wide that it's too dated or too sartorial. After all, the ties are designed to be worn casually, with jeans and a soft coat.
Shirts, made in Portugal, will retail for about $120 and come in neck sizes and average sleeve lengths. There are two fits: traditional, which come in button-down collars, and a trimmer model that comes in a spread collar. There are eight models.
Kestin will begin showing the new Flynt shirts and ties at MRket in New York.