NEW SEARS DEAL ALLOWS IT TO SELL ANOTHER 140 STORES TO FUND PENSIONS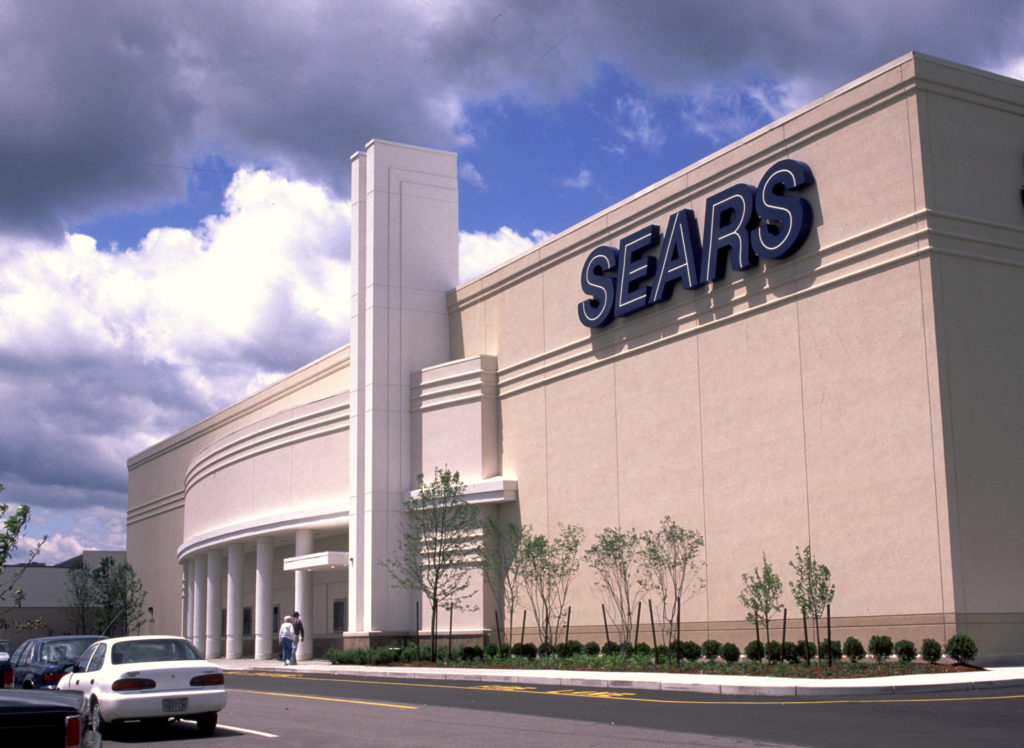 Ailing department-store chain Sears Holdings has reached a deal with the Pension Benefit Guaranty Corporation to release approximately 140 Sears properties in order to sell them to raise funds as it faces mounting losses and declining sales. The deal is expected to provide Sears with $407 million of contributions to its pension plans and provide the company with financial flexibility for the next two years.
Following the making of the $407 million contribution, Sears will be relieved of the obligation to make further contributions to the pension plans for approximately two years, and the remaining properties will no longer be prohibited to be sold.
Since the 2005 merger of Sears and Kmart, Sears Holdings has contributed approximately $4.5 billion to the pension plans, to cover what was initially a $1.8 billion deficit. The company has taken numerous measures to generate the necessary cash. These measures have included sales of significant assets, the closing of large numbers of stores, and the sale of the Craftsman brand. The company has used cash generated from these sales to provide for the funding of lump-sum buyouts and annuitizations.
"This agreement with the PBGC is another positive step forward which, upon closing, will provide our Company with financial flexibility while supporting our commitment to honor our obligations to the associates and retirees covered by the pension plans," said Edward S. Lampert, chairman and chief executive officer of Sears Holdings. "While the lower interest rate environment has had a significant, unfavorable impact on the pension plans' funding, Sears Holdings has demonstrated its commitment to honoring this obligation."
"Our recent actions further demonstrate our ability to manage our business while meeting our financial obligations," added Rob Riecker, chief financial officer of Sears Holdings. "We continue to review our capital structure to maximize our additional financial flexibility. In addition, we will continue to evaluate alternatives to meaningfully reduce cash interest payments in 2018."
The retailer also provided an update on expected financial performance for the third quarter of this year, and it's not looking good. Sears has reported total revenues of approximately $3.7 billion during the third quarter of 2017, compared with $5.0 billion in the prior year quarter, with store closures contributing to over half of the decline.
The company stated that its revenues were also negatively impacted by reductions in the number of pharmacies in open Kmart stores, as well as the reduction in consumer electronics assortments in both its Kmart and Sears stores. Total comparable store sales declined 15.3 percent during the quarter. Kmart comparable store sales decreased 13 percent, while Sears comparable store sales declined 17 percent.
Despite the challenges in the retail environment, Sears expects to deliver its second consecutive quarter of at least $100 million improvement in adjusted EBITDA as the restructuring actions were taken in the first three quarters of 2017, including the closure of unprofitable stores, have resulted in meaningful improvement in its performance.
Earlier this month, Sears Holdings announced the closure of 63 additional unprofitable stores which are expected to close after the holidays.