THE 4 MOST PROMINENT SPRING '18 TRENDS FROM THE EUROPEAN SHOWS
We touched on some key items for spring '18 in our last issue, but here I get into the strongest trends I found during my visit to London, Florence, Milan and Paris this past June.
RELAXED TROUSERS
Having reached peak skinny jean just a few seasons ago, we have slowly but surely seen the legs of trousers and jeans loosen up. Popular styles featured in Europe included cropped carrot-legged trousers from Sulvam and loose, but still flattering, dress trousers from Zegna. Men here are just as sure to embrace this look given the chance.
SHORT SHORTS
Call it a '80s throwback, but I couldn't help but notice the shrinking inseams in shorts this season. I know that it's a European thing for men to show more thigh than we do. But from swimwear to lounge shorts in every city, designers sent their models down the runway in shorts that not only keep you cool, but make a statement. After all, who wants to see your tan lines from your tired boardshorts, bro?
FANNY PACKS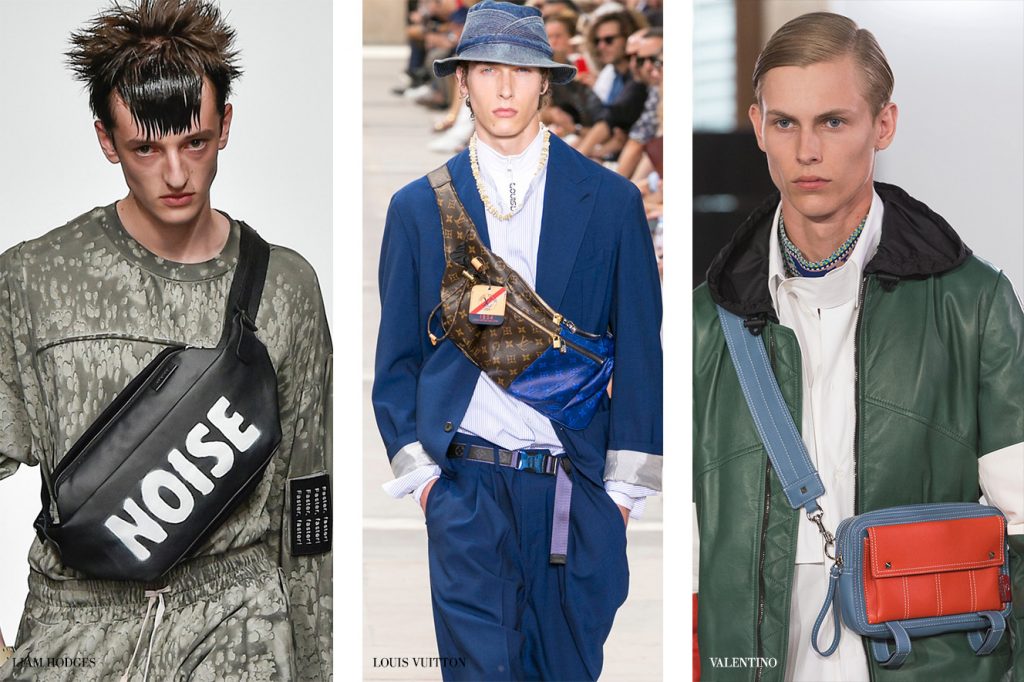 I couldn't escape this polarizing accessory — an unapologetically useful, but less than aesthetically pleasing "tourist" bag — during my visit. I keep coming back to the time I was sitting at a café in Paris around 10pm and seeing six men in their late twenties all heading out for a night on the town with fanny packs thrown across their bodies (Yes, you have to feature it across your body or under your armpit to reach peak-level coolness.) And, let's face it, no matter your personal taste, adding these to your store will start a conversation among your customers.
DON'T BE AFRAID OF COLOR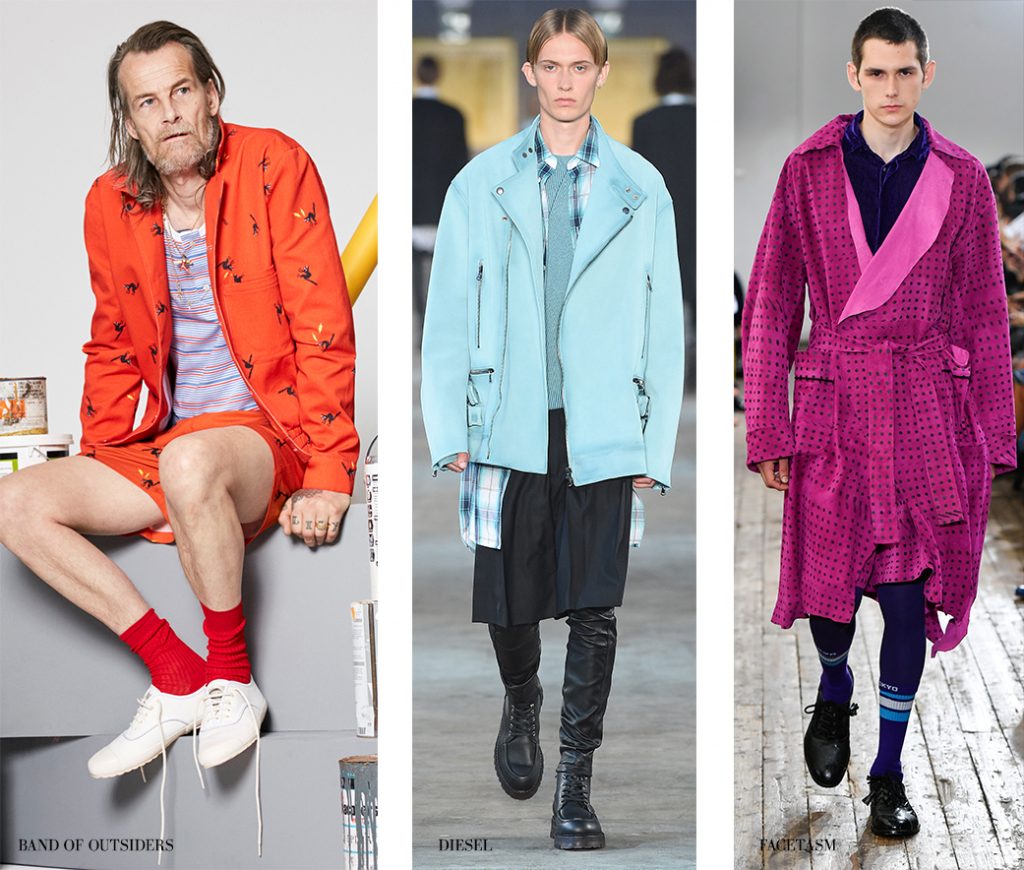 Spring and summer are not the seasons for dull and muted colors. Designers throughout Europe showed various shades of light blues, pinks, oranges, reds and yellows in their collections. Encourage your customers to step out of their navy, black and grey wardrobe to embrace these wonderful hues, which will be arriving stateside next spring. Of course, they don't need to wear a head-to-toe look of all pink; a pop of red or baby blue will definitely help them stand out from the crowd.