ONLINE FASHION PLATFORM SSENSE TO OPEN FLAGSHIP IN MONTRÉAL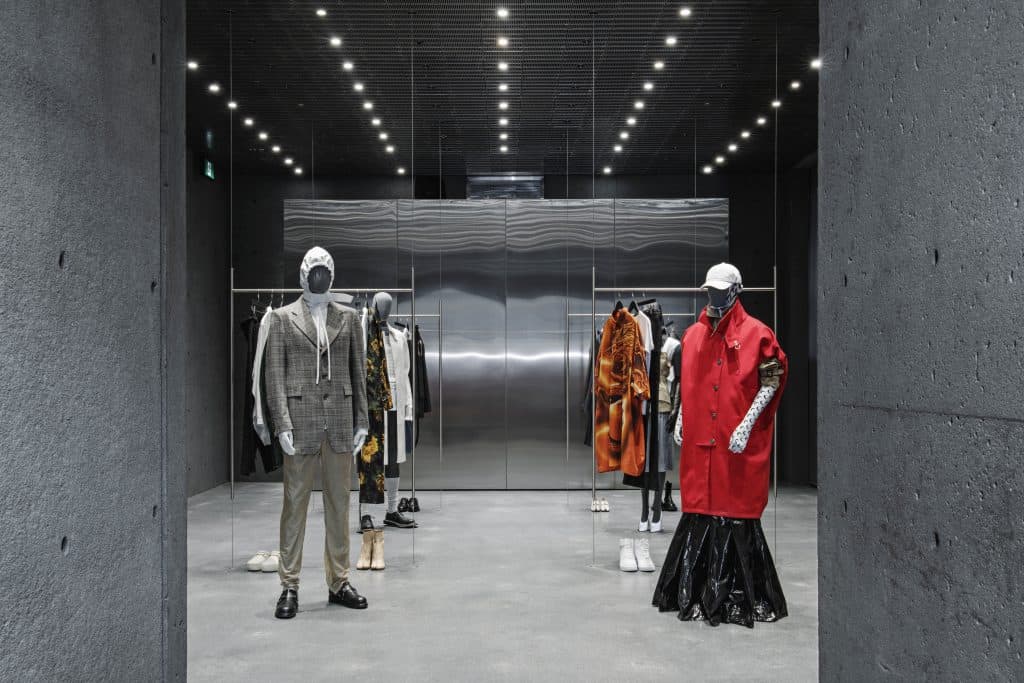 Global online fashion platform SSENSE will open a new flagship store in Montréal, Canada on Thursday, May 3.
Located at 418 rue Saint Sulpice, the expansive 13,000 square-foot, five-story historic 19th century building is directly adjacent to the city's iconic Notre-Dame basilica. The space, which was designed by David Chipperfield Architects, houses an in-situ concrete structure — a building-within-a-building — where the concrete architecture is exposed while preserving the original historic facade.
Conceived as the physical counterpart to ssense.com, SSENSE Montréal will serve as the connection from the website to a physical shop, through an appointment-based personal shopping model facilitated through a new dedicated website and stylist app that allows for over 20,000 products available on ssense.com to be entirely accessible for clients to try on within 24 hours of scheduling an appointment on the website.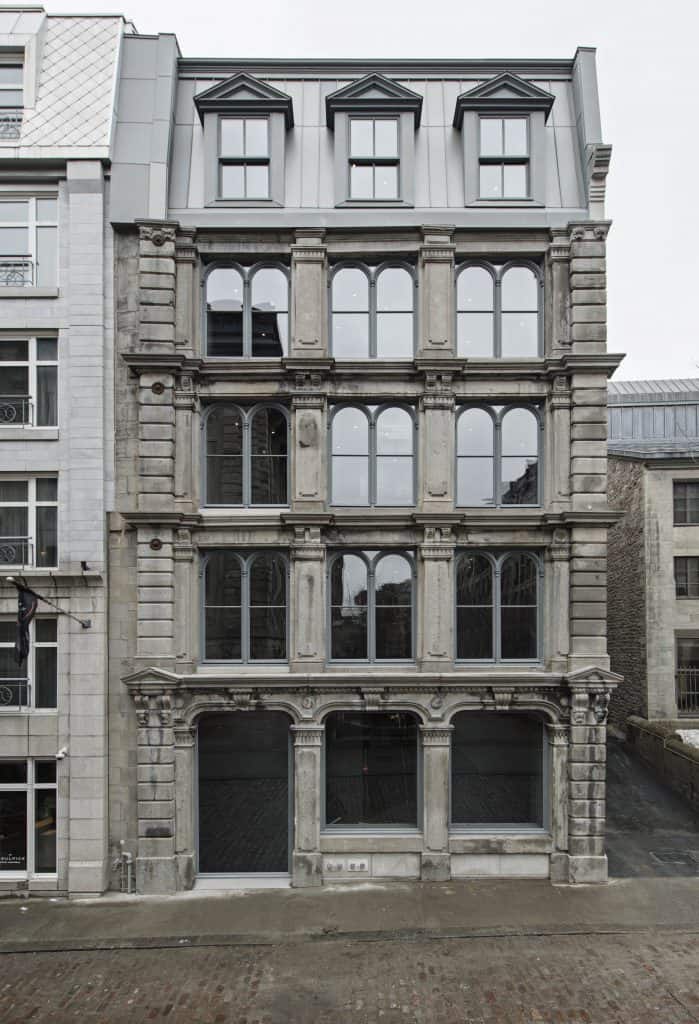 Featuring two levels and eight spacious fitting rooms wholly dedicated to hosting personal shopping appointments, SSENSE stylists are available for consultation via appointment and merchandise bookings facilitated through the website.
Among the creative pursuits within the space, a café offers a relaxed yet inventive culinary experience with seating capacity for 34 people and an ever-changing market-fresh menu developed by Montreal-based restaurateurs, Jason Morris and Kabir Kapoor. The café's glass ceiling spans the entirety of the space and offers an unobstructed view of the sky above.
"SSENSE Montréal is the physical manifestation of everything we stand for at SSENSE," said Rami Atallah, co-founder and chief executive officer of SSENSE. "It is backed by 15 years of insights gathered on both ssense.com and our previous retail location and I am confident we have established a blueprint for retail in the future. E-commerce enables scale but is suboptimal in important ways, especially fostering human connection. A seamless integration with physical spaces fills the gaps in the customer experience. I am so proud to launch SSENSE Montréal, a space for our community and a space for Montréal."