ONLINE MEN'S RETAILER HUCKBERRY TO OPEN ITS FIRST-EVER PHYSICAL SHOP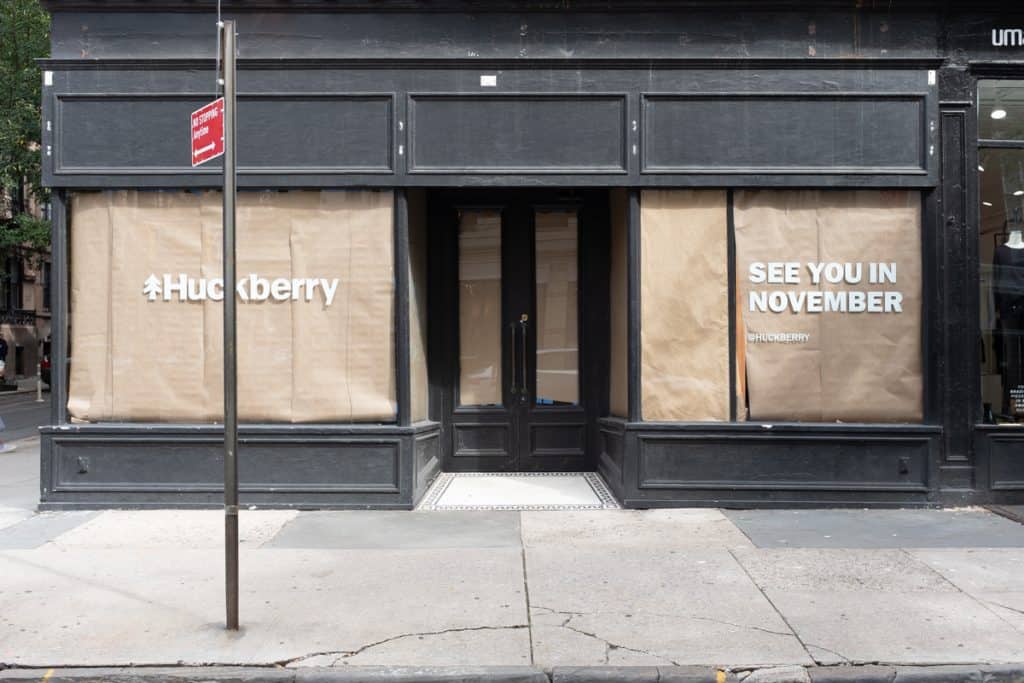 San Francisco-based online men's retailer Huckberry will open its first-ever retail store next month in the West Village neighborhood of New York City. Located at 383 Bleecker Street, the shop will be open from November through January and will feature seven actionable adventures along with gear and gifts.
"When we started Huckberry in our apartments back in 2011, our mission was the same then as it is now: to inspire and equip adventures near and far," said Huckberry co-founder, Andy Forch. "Today, we're excited to take our mission offline and serve our largest market with a fun and inspiring shopping experience we hope will push the boundaries of experiential retail."
Drawing on the experiences of Huckberry employees and ambassadors, the store will highlight seven unique adventure itineraries as near as a West Village Drinking Tour with Jack Kerouac, and as far as 72 Hours In Iceland. Each adventure will feature a free actionable itinerary that customers can take away from the store, insider perks at select stops (exclusive savings, VIP treatment, etc), and an edited selection of the season's best men's apparel and footwear, gear and gifts for sale — most of which are exclusive to Huckberry.
The adventures and gear will also be brought to life through in-store events like fireside chats with Huckberry ambassadors, product demos, live programming with Huckberry partners including Men's Journal and Popular Mechanics, and Hall & Oates deep cut listening parties. That last one was a joke. Sort of. The event series will kick off with an Iceland Q&A and book signing with world-renowned adventure photographer Chris Burkard on Tuesday, November 6.
Customers who can't make it to NYC this winter will be able to enjoy and tune in live to select events on Huckberry's social channels — but keep your eyes peeled; word on the street is that a few customers may be flown out to the store on Huckberry's dime.
"Our vision is to build the most inspiring men's retailer in the world through exclusive gear, original storytelling, and immersive experiences," added Richard Greiner, Huckberry co-founder. "We've always believed that our customers don't just buy products; they buy products that inspire new adventures and experiences. It's been fun to bring that vision to life and experiment with our first true brick and mortar store experience — as Albert Einstein once said, 'play is the highest form of research.'"